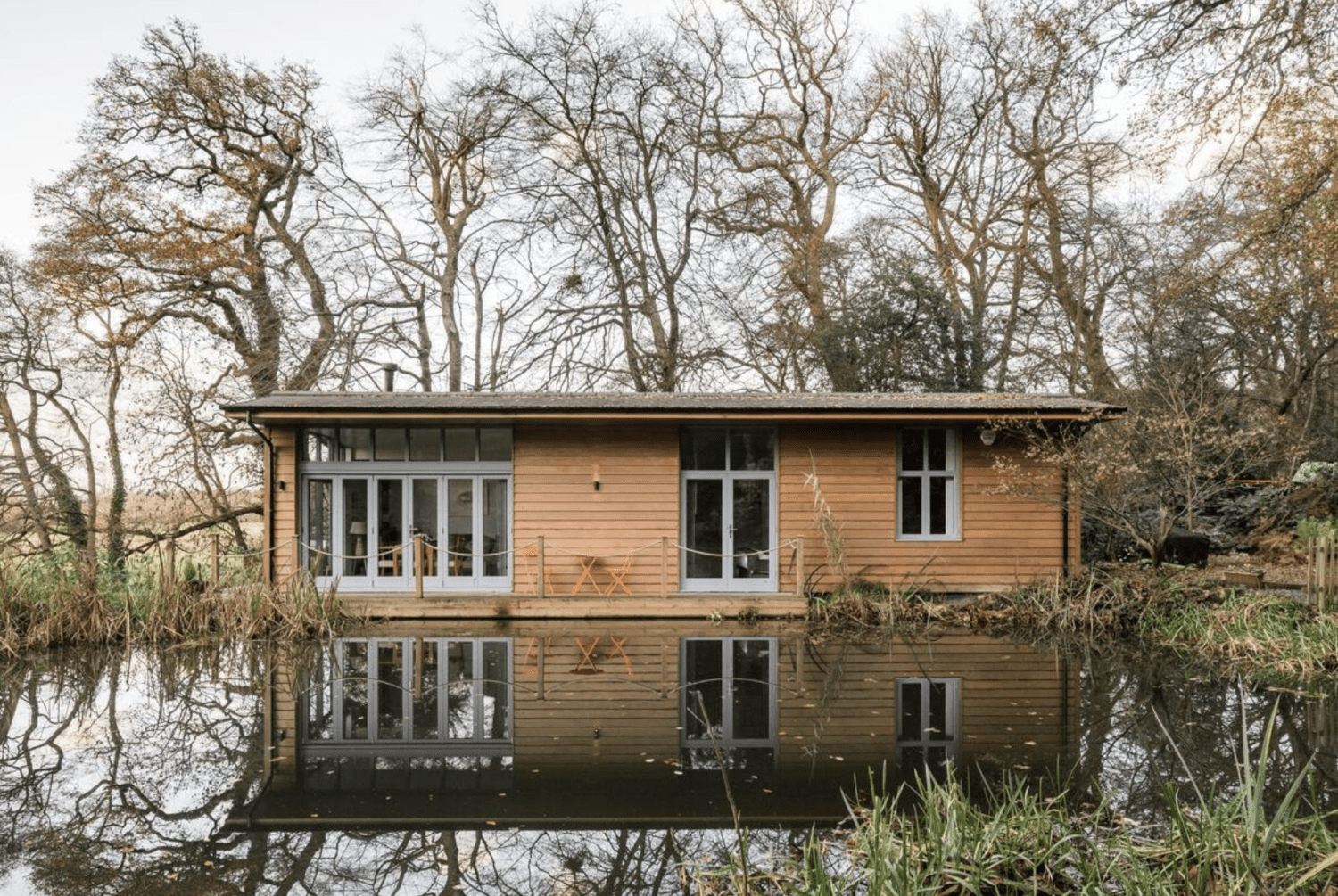 (Last Updated On: April 28, 2021)
Only a few hours drive away from London but a world away from the traffic, hustle and bustle is the New Forest, an area of natural beauty that offers a peaceful respite from busy living. The New Forest is a beautiful National Park containing unenclosed pasture land, heathland and acre upon acre of forest. With plenty of walking and biking trails and outdoor activities to keep you busy, a trip to the New Forest is always a good idea. Accommodation options in the area are plentiful, so where do you even start looking? Here is a list of our top Airbnb New Forest listings that are perfect for every occasion.
*Note: We have recently changed most of the links of these holiday rental listings from Airbnb to VRBO. VRBO is a direct competitor to Airbnb and works much the same way. Why? Booking directly through VRBO is better because it has fewer fees and more flexible cancellation policies than Airbnb, and in these uncertain times of travel, we like flexible cancellation policies! Also, we're not fans of Airbnb's unethical track record and somewhat lax account security.
Most of these properties feature on both Airbnb and HomeAway but we strongly recommend using VRBO.
*This post contains affiliate links meaning I might make a small profit if you choose to book using them at no extra cost to you. This helps me to keep providing you with free, quality content.
AIRBNB NEW FOREST: THINGS TO KNOW BEFORE BOOKING
↠ Most rentals are located in the towns and villages surrounding the New Forest National Park. Having said that, there are a few options inside the National Park where you'll most probably have walking trails right on your doorstep.
↠ Having a car is highly recommended as public transport doesn't cover all properties and parts of the New Forest. If you're looking to rent a car check out Rental Cars here for the best car rental deals around.
↠ Make sure to book in advance during peak season as these holiday rentals are super popular and usually get booked out far in advance. During the summer months and holidays and on public/bank holidays you'll need to book sometimes serval months in advance.
THE BEST RENTALS IN THE NEW FOREST FOR:
CHEAP STAY: The Little House or Twistlewood Self Catering Annex
PERFECT FOR FAMILIES: Safari tent Glamping at Gambledown Farm and Cottage with Covered Hot Tub
DOG-FRIENDLY: Forest Cottage
COUPLE'S ESCAPE: Large Shepherds Hut in New Forest with Hot Tub or Heywood Cottage
THE BEST VRBO/ AIRBNB IN NEW FOREST
Forest Cottage, Burley
For the perfect English cottage experience, consider staying at this beautiful one bedroom cottage in Burley- the heart of the New Forest. With a spacious living room and kitchen and wood-burning fireplace, it's the ideal place to stay and relax after a long day of exploring. The large garden is also great for relaxing in on a warm and sunny day.
---
Large Shepherds Hut in New Forest with Hot Tub
If you've ever wanted to stay in a tiny house or a converted shepherds hut this is an ideal opportunity. Decorated in a playful and fun way, this tiny house features just one room with a double bed and adjacent living area and kitchen. The tiny bathroom is also amazingly cute. Outside you'll find a large patio with barbecue, sofa and hot tub that's ready to use. For the ultimate relaxing getaway, this listing definitely fits the bill.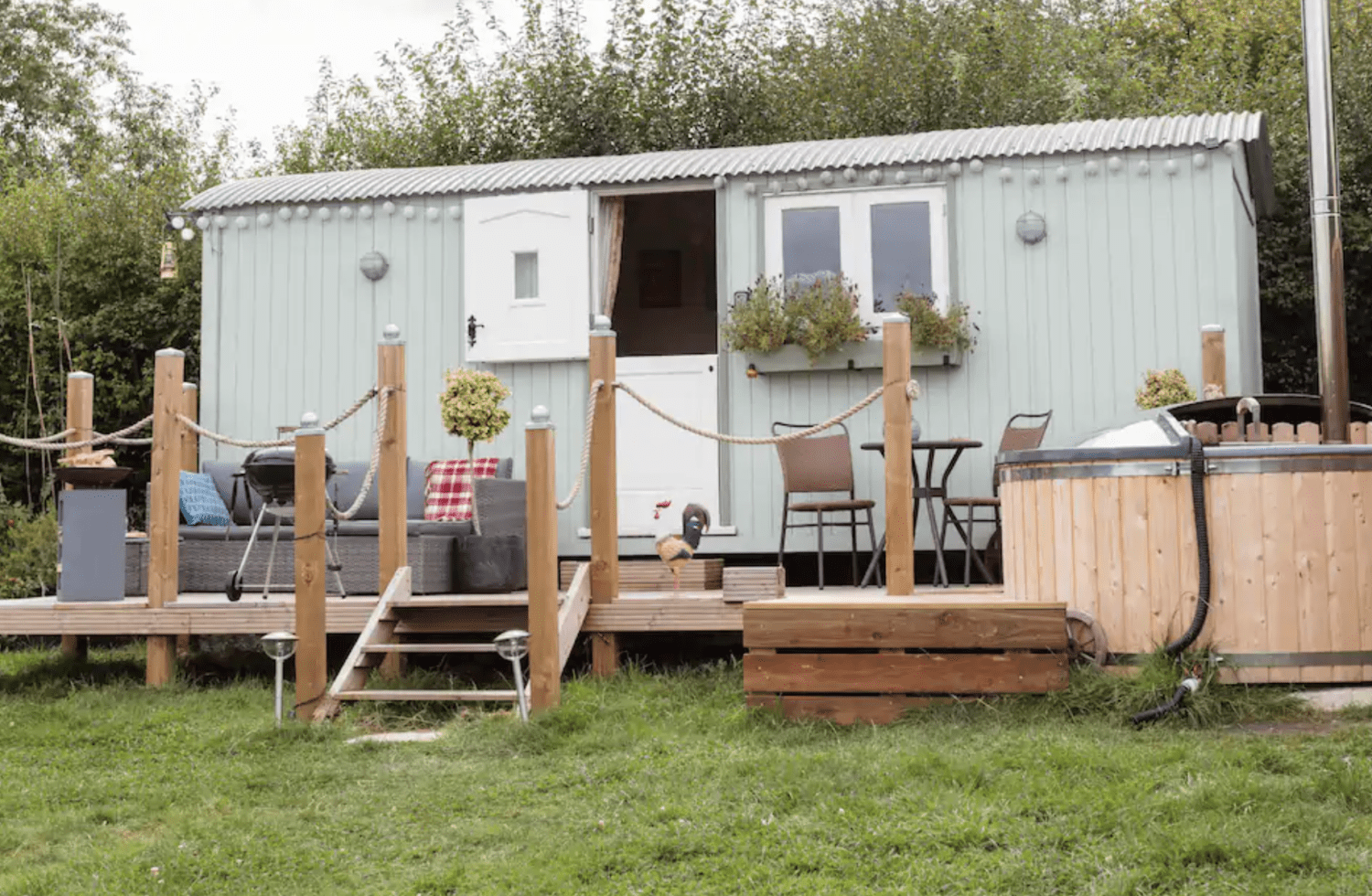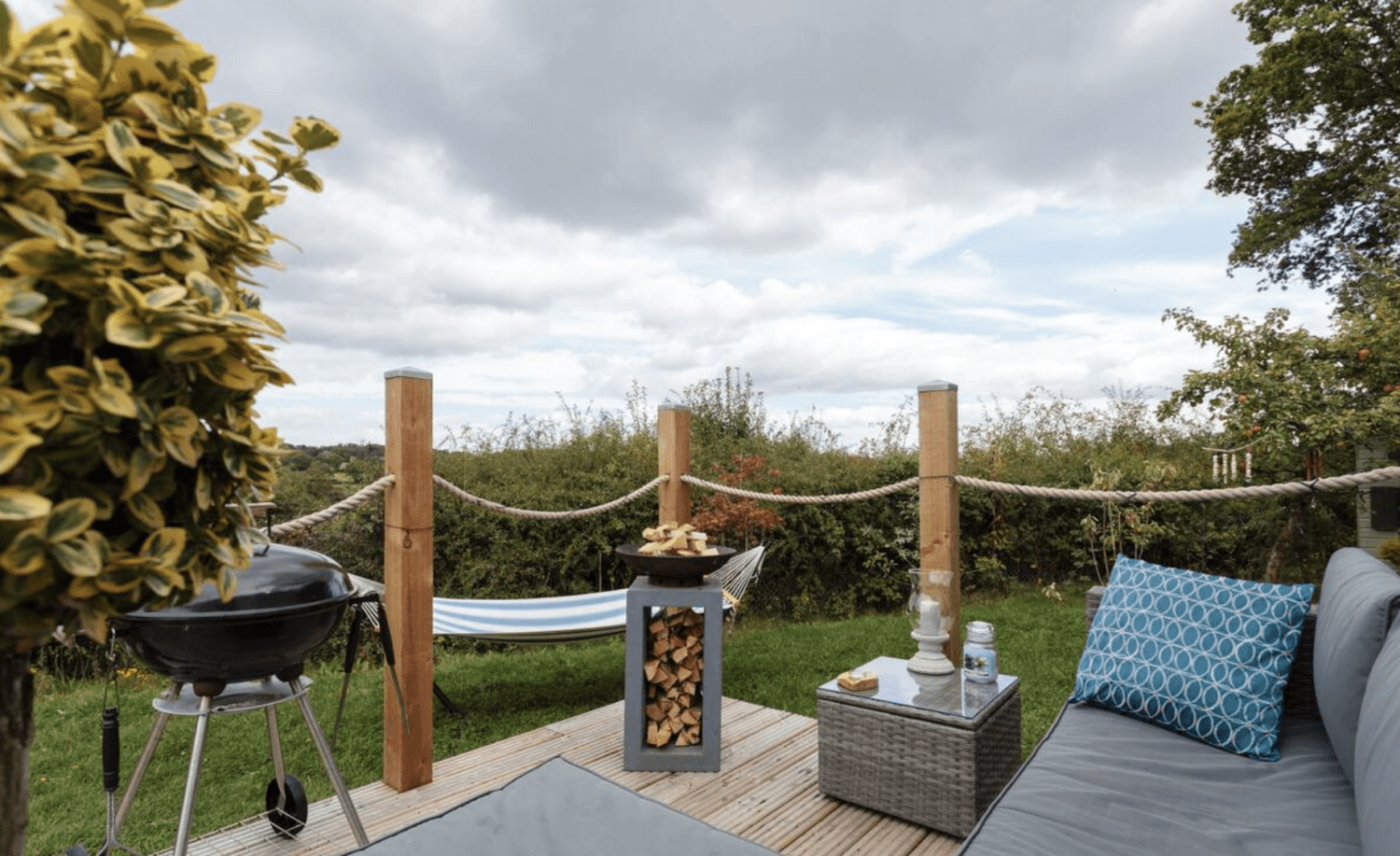 ---
Secluded, New Forest Riverside Lodge
For nothing more than pure bliss in nature, look no further than this stunning two bedroom lakeside cottage. Located just on the edge of the New Forest right by a peaceful lake, this property is bright, airy and a great place to relax and watch nature go by. If you're a bird enthusiast you'll be able to spot many different species just metres away from the lodge. Kick back, relax and enjoy nature to the fullest.
---
The Little House
This cosy rental is a newly converted detached garage studio with everything you need for a lovely stay in the New Forest. If you're travelling on a budget, this option is perfect as it's one of the cheapest stays around the New Forest. While it's not actually located in the New Forest National Park, it's perfectly situated between the forest and the seaside town of Barton on Sea giving you easy access to the best of both. The property is cosy yet clean and modern with a living/kitchen area and separate bedroom. It's the perfect play to stay if you're out exploring all day and just need somewhere to rest for the night.
---
Safari tent Glamping at Gambledown Farm, Hampshire
Go glamping in style! This stunning New Forest safari tent is located on Gambledown Farm just 5 miles outside of the New Forest National Park. Stay here and have access to 270 acres of farmland and fields to explore- perfect for families with adventurous kids. Stay in a 3-bedroom African style safari tent with a private internal bathroom with a flushing toilet and private kitchen. On the outdoor deck light a BBQ and grill some of the farm's local produce for dinner. Nearby you'll also find many local pubs and of course, the NEw Forest.
---
Luxury Lodge in the New Forest National Park Sway
Ever fancied staying in a log cabin? If you answered yes, then keep reading! This luxury wooden cabin New Forest rental is perfect for couples or families looking for a weekend escape or adventure. Located on the edge of some of the most beautiful parts of the New Forest National Park and close to some of the most beautiful UK beaches, this two-bedroom, two-bathroom wooden cabin is perfect for anyone wanting a mixture of relaxation and adventure. Apart from the two bedrooms this cabin also has a large open plan kitchen living and dining area- perfect for dinner and a few board games in the evening.
---
Cottage with Covered Hot Tub
For a divine red brick cottage with a hot tub right in the middle of the New Forest countryside, there's little else that can compare with this amazing property. Located in Godshill village, it's perfect for families with its three bedrooms, two bathrooms and space for up to 6 guests. This listing has a great sized modern, fully-equipped kitchen and living area for self-catering and relaxing. On the deck outside you'll also find sun loungers and a gas outdoor hot plate- perfect for spending warm evenings under the stars. In the adjacent cob house, you'll also find a games rooms and hot tub for those chilly English evenings.
---
Prefer camping? Check out Camping In The Cotswolds | 5 Beautiful Campsites You Should Consider
Heywood Cottage
This adorable cottage is the ideal place to escape for nature lovers. The cosy, quintessentially English one-bedroom cottage features a wood-burning stove, one and a half bedrooms and beautiful grounds. You'll find traditional wooden flooring all around and elegant, country-style furnishings. Enjoy breakfast on the patio surrounded by nature and take afternoon strolls on the beautiful grounds and along the river nearby.
---
Luxury New Forest Barn
For anyone planning a luxury, romantic couples escape, you'll want to look no further than this gorgeously stylish barn conversion Airbnb New Forest. This rectangular property features a large, well-lit kitchen, dining and living area with a small A-frame loft for a bedroom. With luxury, English touches all over the property, this makes for an amazing weekend away. There's also a log burner, outdoor patio seating and a large garden to explore and roam around. It's located in Burley, right inside the New Forest National Park in close proximity to nature, walking paths as well as local pubs and services.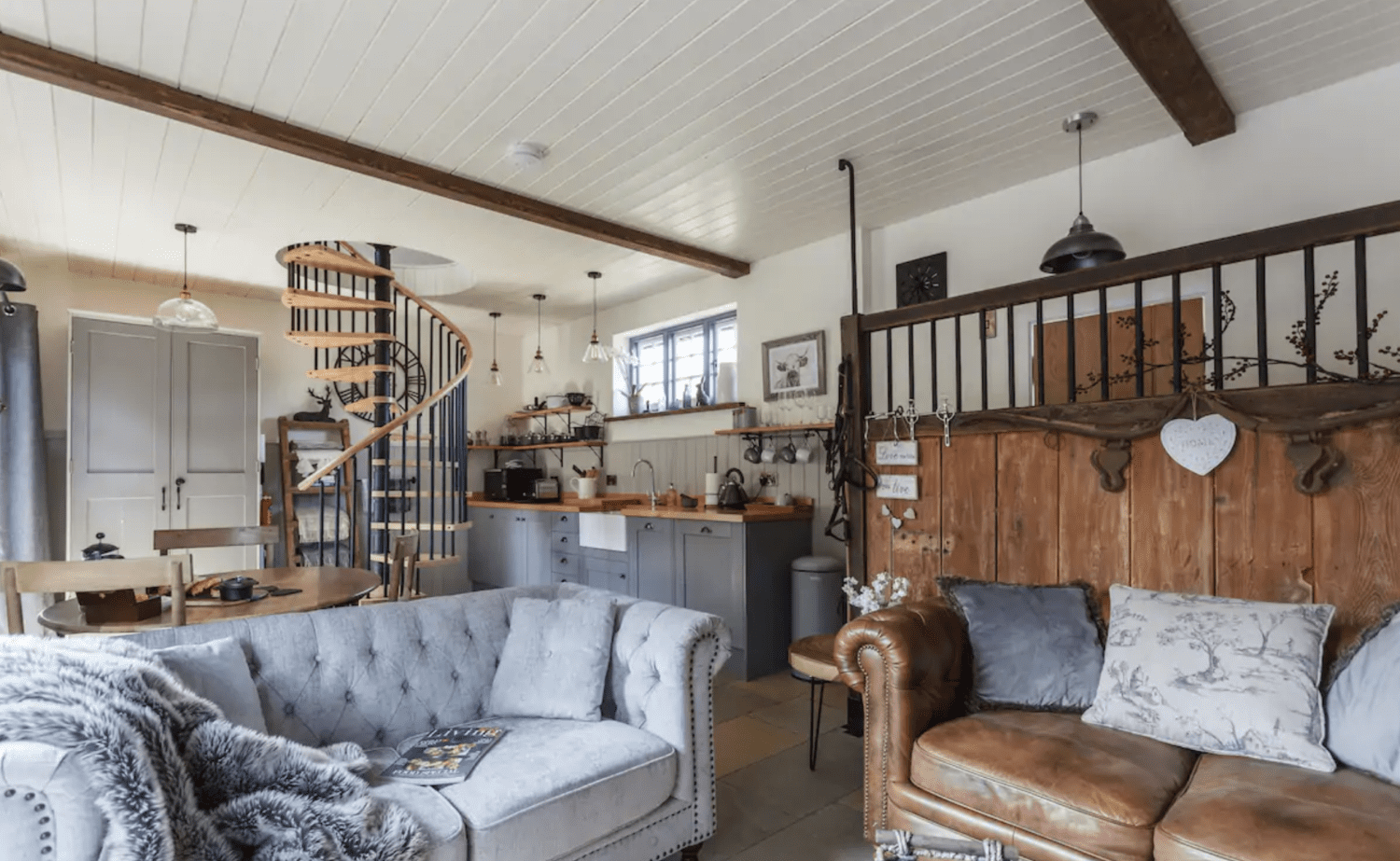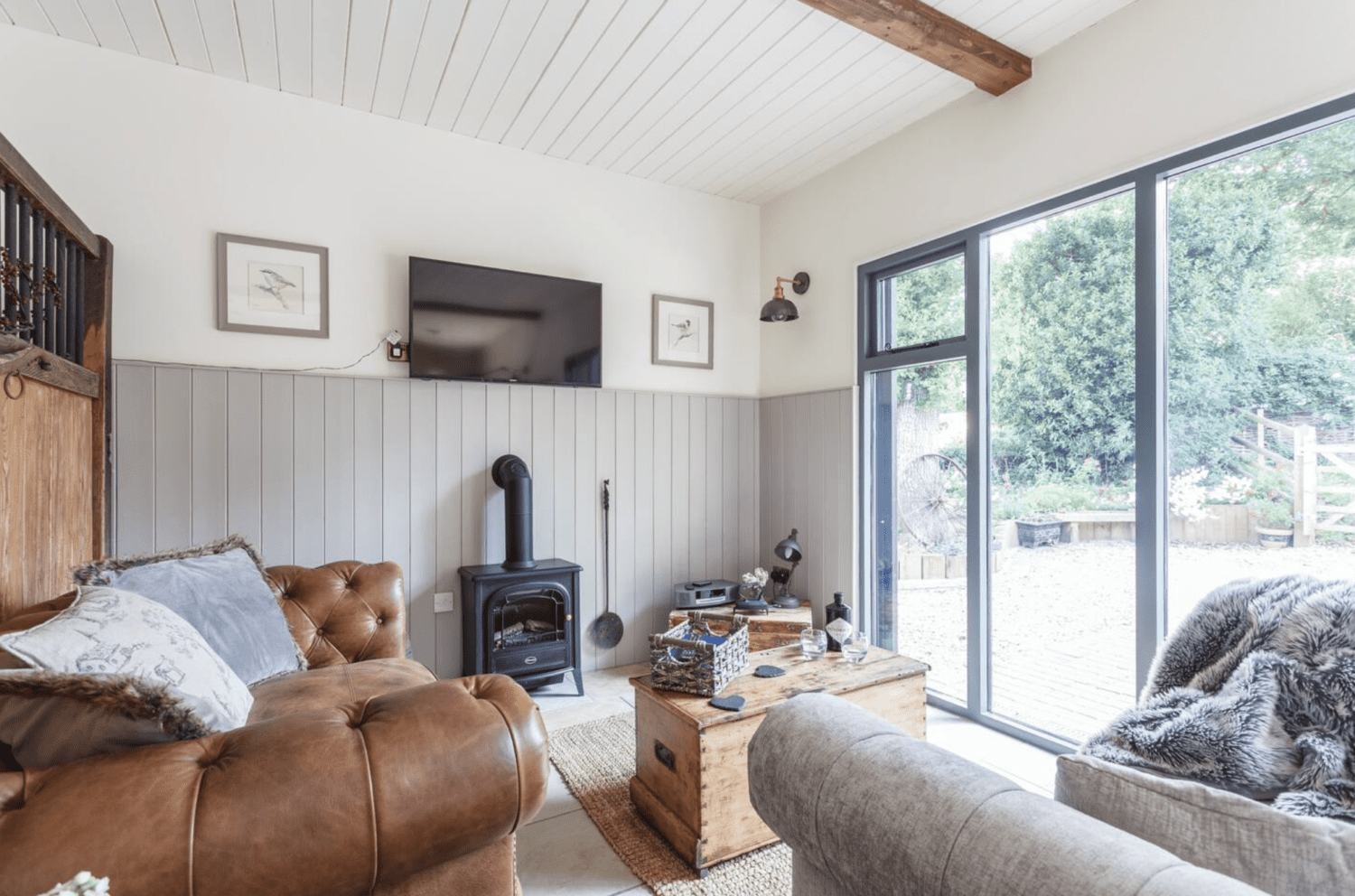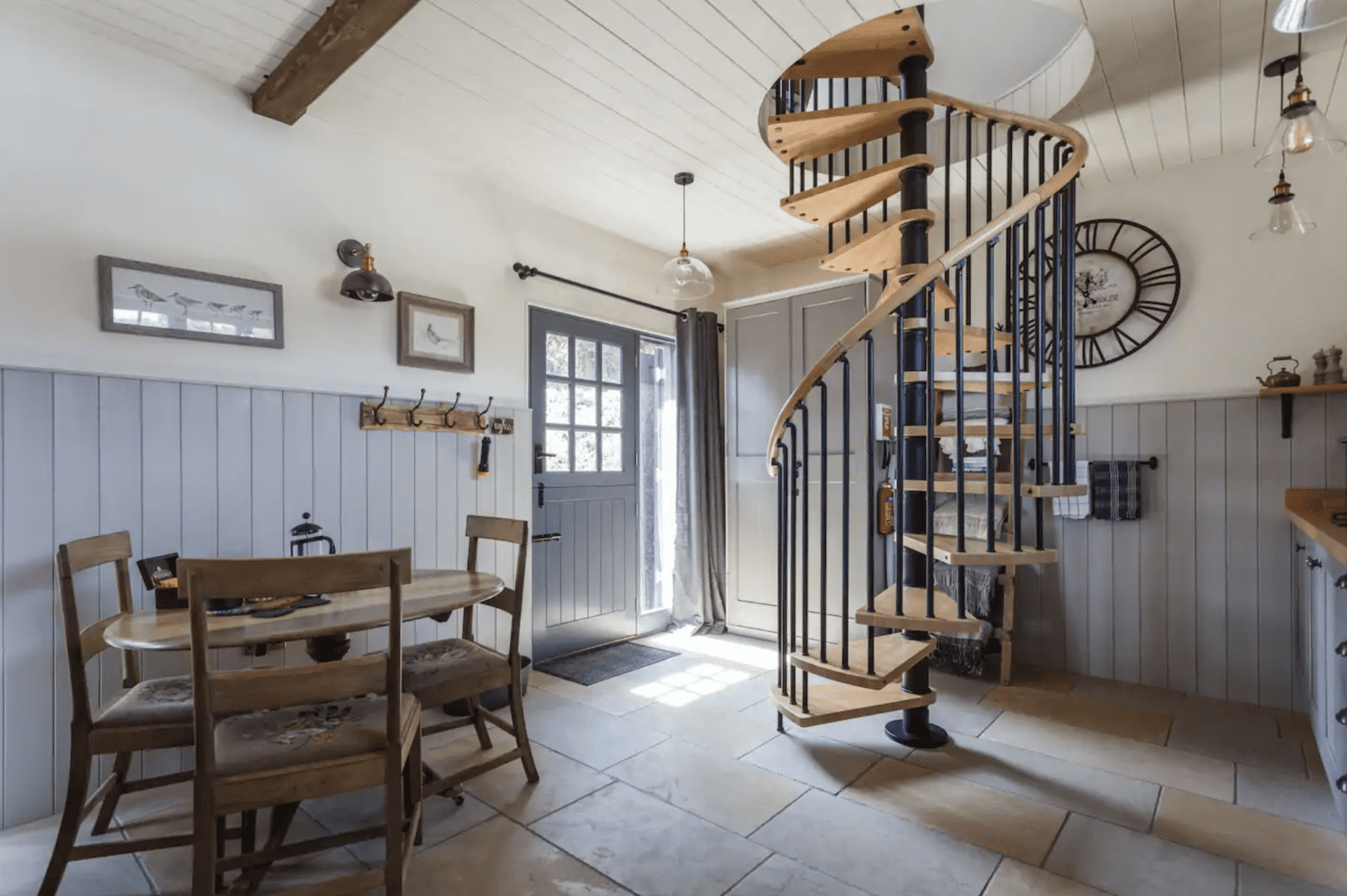 ---
Twistlewood Self Catering Annex
This cosy, budget annex is another amazing option for anyone looking to stay in the New Forest but close to the beach. Located just a 10-minute drive from the gorgeous seaside town of Lymington in one direction and the best of the New Forest National Park on your doorstep, this small but cosy brick property is perfect for a couple looking to spend some time in nature and away from the city. This cabin has everything you need for a lovely stay and it won't break the bank either.
---
To check which VRBO New Forest listings are available for your trip dates you can use the form below:
---
How was your stay in an Airbnb New Forest? I'd love to hear from you so please leave your questions and comments below.
Planning a trip right now? These are just some of my favourite websites I use to book everything from hotels to rental cars!
Rentalcars.com for quick and easy car rentals worldwide
Booking.com for great deals on hotels
Hotels.com also for great deals on hotels
Get Your Guide and Viator for tours and adventures around the world
Related posts to Airbnb New Forest you might like:
Camping In The Cotswolds | 5 Beautiful Campsites You Should Consider