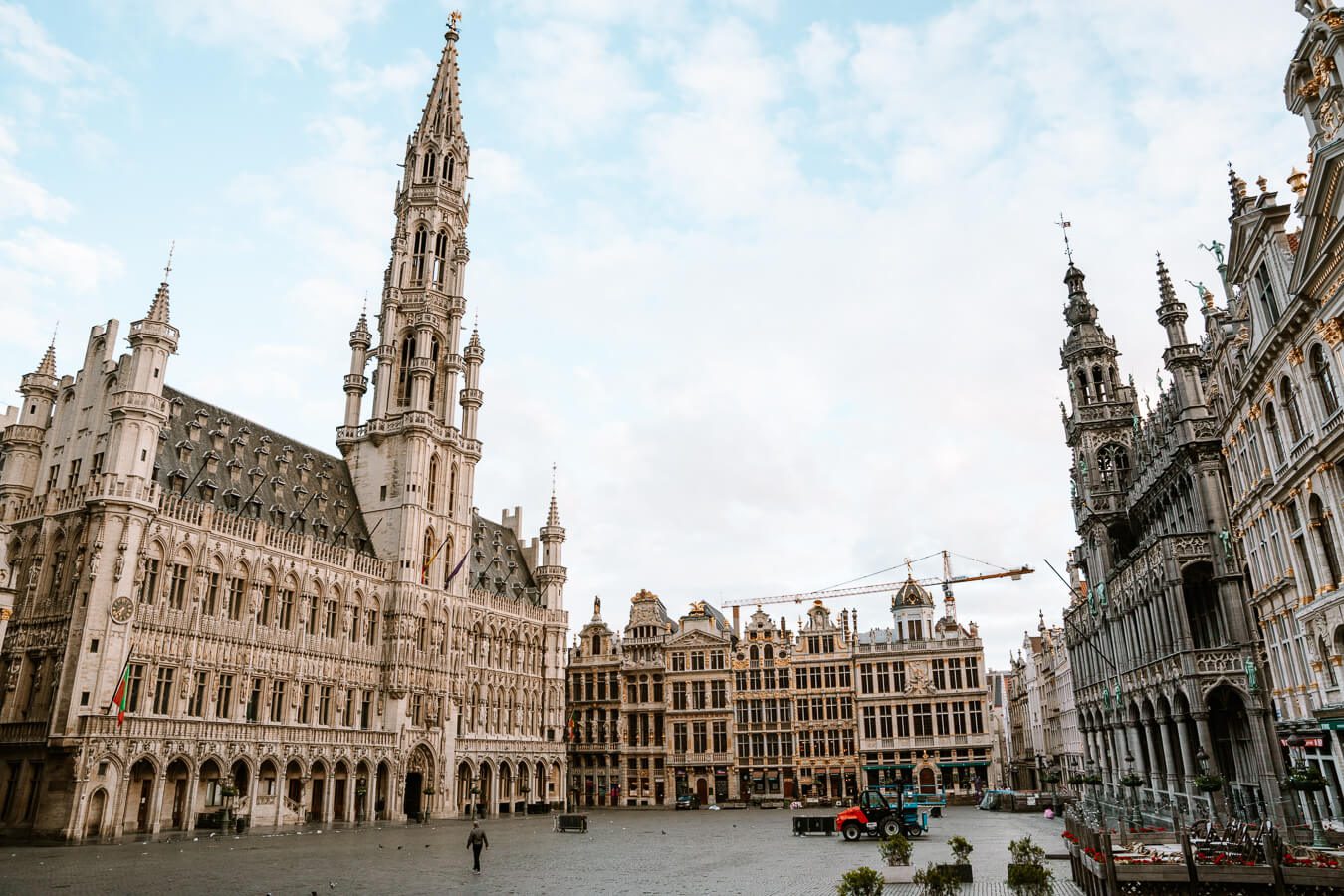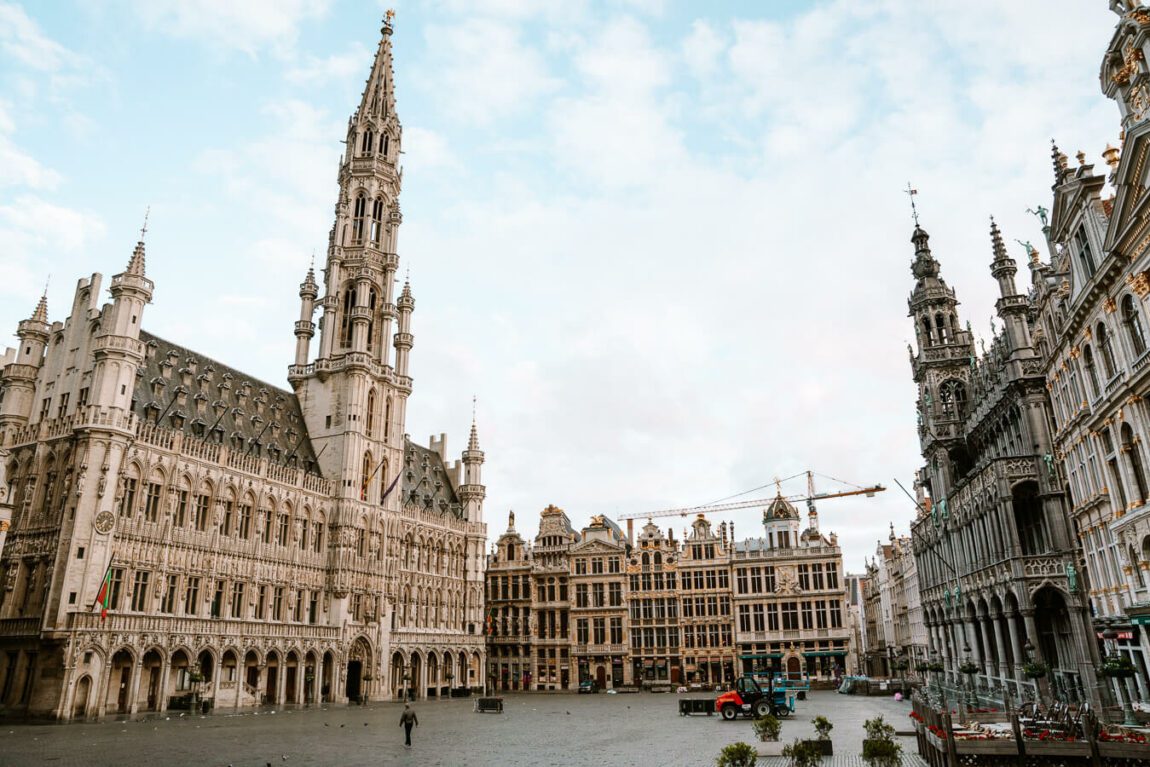 One Day in Brussels: An Expert's Guide to Brussels in a Day
(Last Updated On: August 27, 2022)
Looking to spend one day in Brussels? Brussels Belgium is a great spot to spend any amount of time. Keep reading to find out how to make the most out of Brussels in a day.
Known as the place for waffles, chocolate and fries, Brussels is one of Europe's most popular European city escapes. Rich in beautiful architecture, countless cultural spots, an incredible food scene and of course the best chocolate shops in the world, Brussels is a city waiting to be discovered.
Spending even one day in Brussels is worth travelling here for. With the city being compact and walkable Brussels is perfectly doable in just one day, even for first time visitors.
Keep reading to find out everything you need to know about spending one day in Brussels including all the places to see and all my top tips.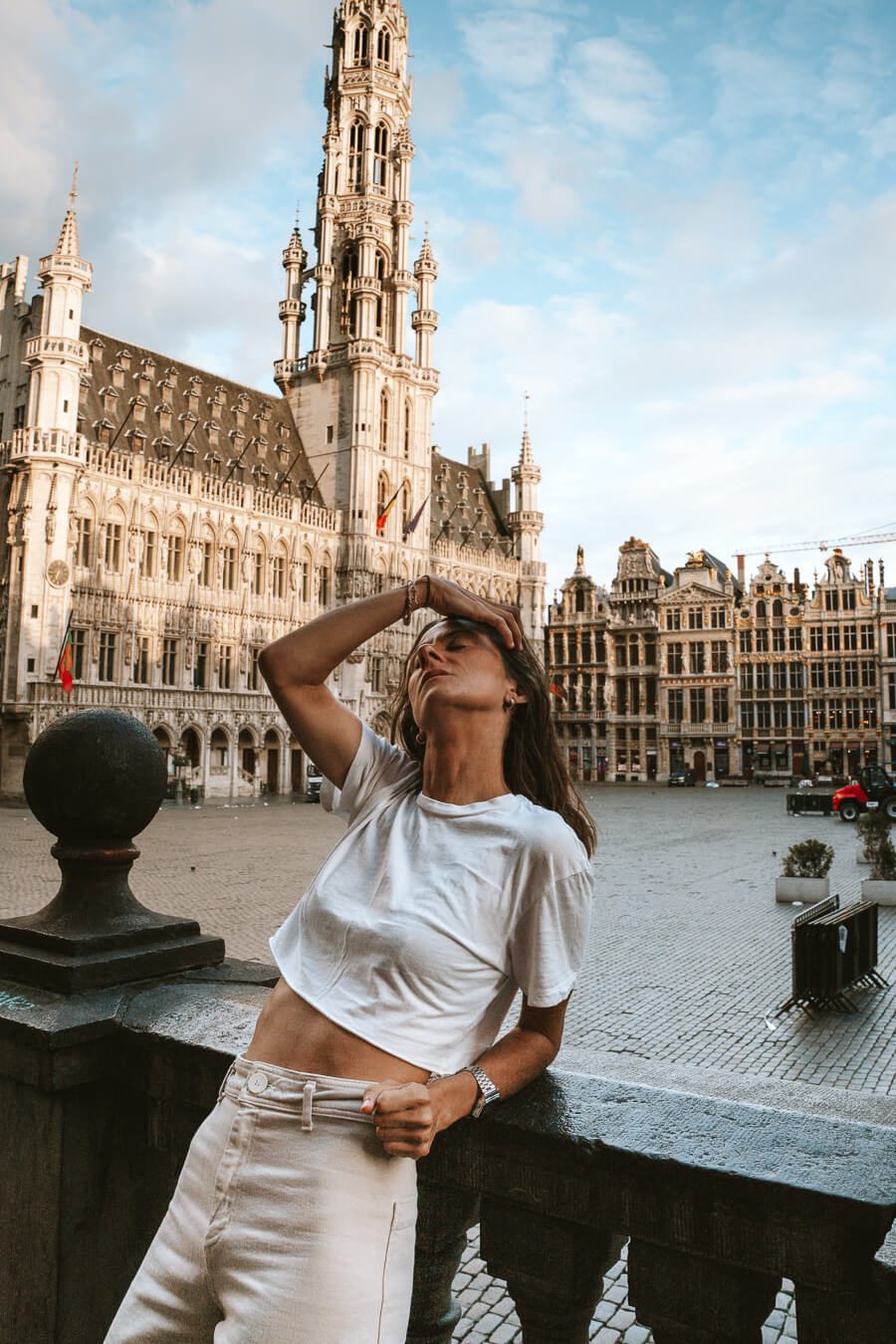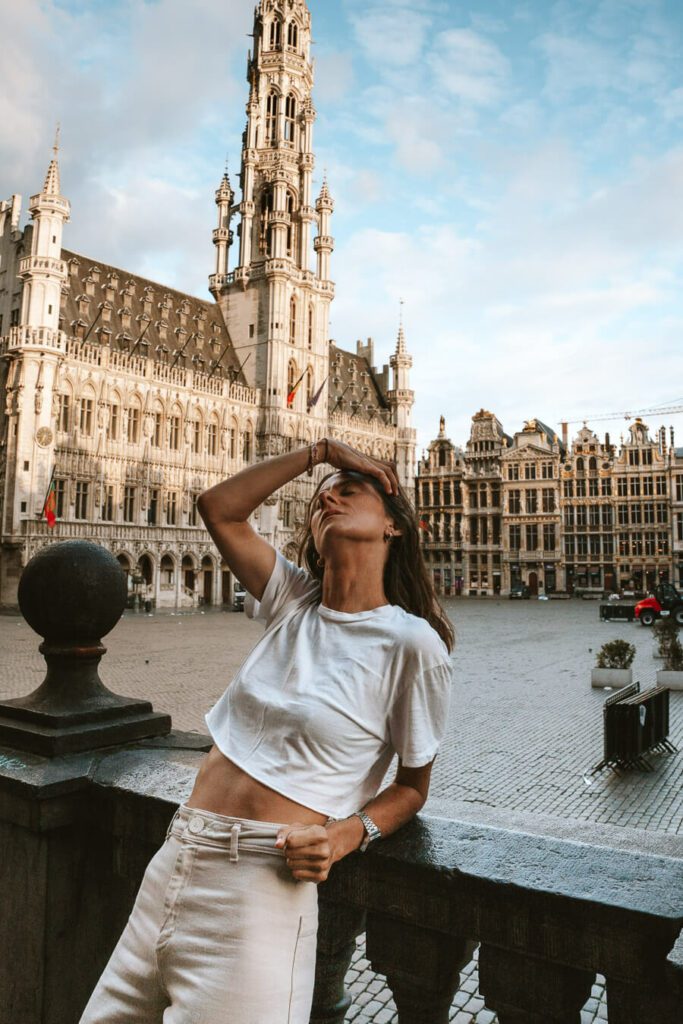 *This 'Brussels one day itinerary' guide contains affiliate links meaning I might make a small profit if you choose to book at no extra cost to you. This helps me to keep providing you with top-quality content for free.
Getting to Brussels for a Day
Planning to travel to Brussels from elsewhere in Belgium or abroad? There are many ways that'll get you into central Brussels quickly and easily.
Plane
If you're flying into Brussels you'll land at Brussels Airport (Zaventem) which is located northeast of the city. From the airport, you can take the train to the city center. The IC train runs from the airport to Bruxelles-Midi station in the center of the city. From here you can also continue by metro.
Check the best deals on flights below:
Train
From most destinations within Belgium, mainland Europe and the UK, taking the train is probably the best option to get to Brussels in a day. You'll most probably arrive at Brussels Centrale, Brussels Midi or Brussels Nord.
From here you can transfer onto the metro easily to continue to your final destination or hotel.
To book train tickets within Europe I always use Omio. They have the best deals in Europe and allow you to compare train and bus ticket prices. Find train or bus tickets with Omio here.
From London to Brussels day trip: Take the Eurostar from London's St Pancras arriving in Brussels Midi. Check train tickets via Omio here.
From Amsterdam to Brussels day trip: Take the Thalys or NS International trains from Amsterdam Centraal to Brussels Midi. Check train tickets via Omio here.
From Paris to Brussels day trip: Take Thalys trains from Paris Gare du Nord. Check train tickets via Omio here.
From Cologne to Brussels day trip: Take Thalys or Deutsche Bahn services from Cologne Hbf. Check train tickets via Omio here.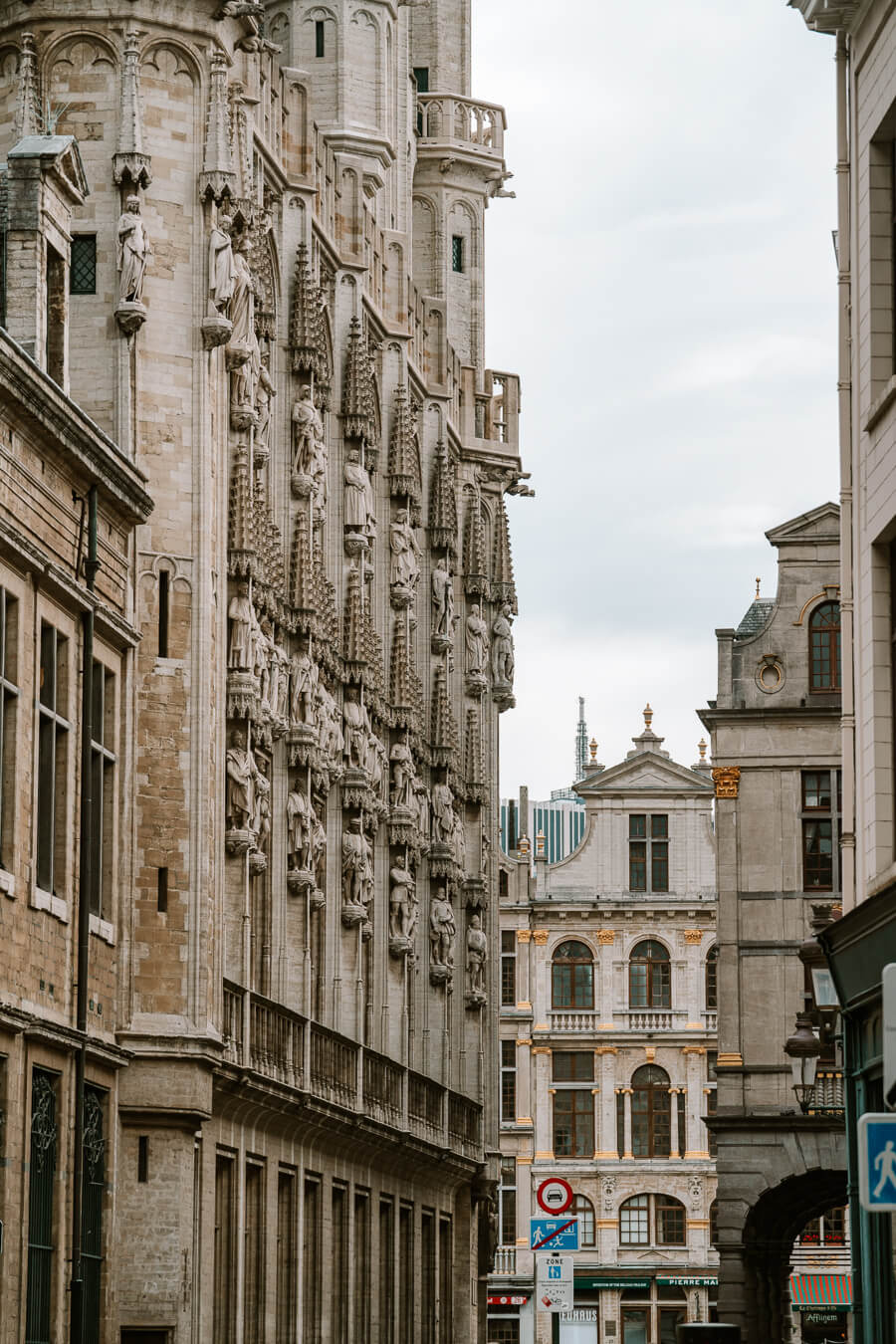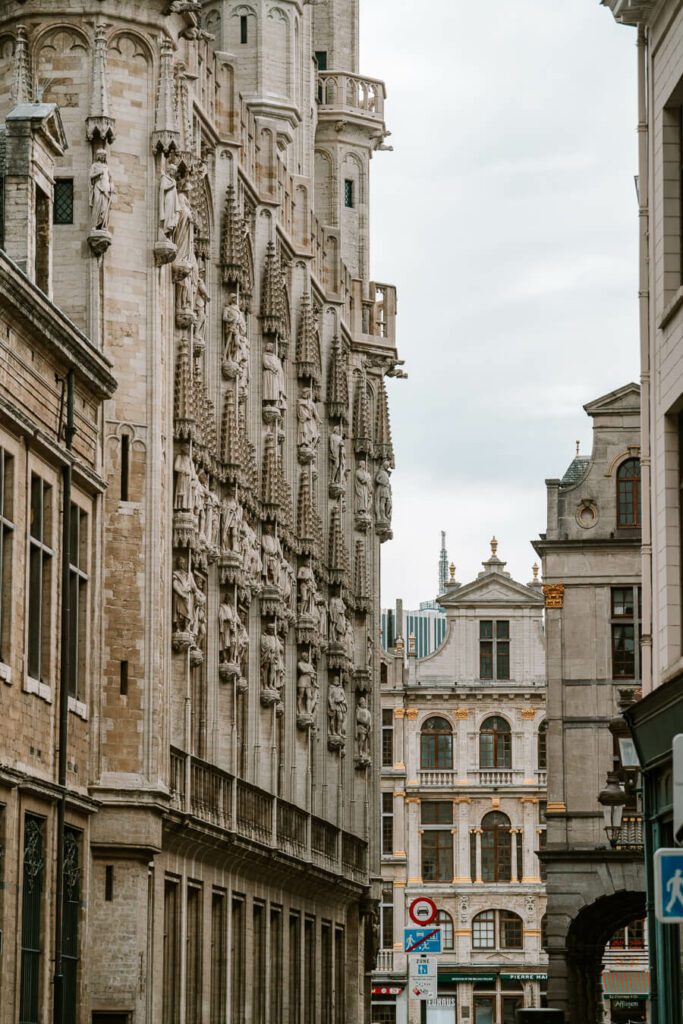 Bus
Taking a bus to see Brussels in a day is also a good option however they normally do take a lot longer than train services. Bus services run from most other cities in Belgium as well as Amsterdam, Paris, Cologne and more.  Check bus tickets via Omio here.
Car
If you'd like to rent a car to get to Brussels, you'll find the best deals here with Auto Europe. They often have the best selection and deals for car rental in Europe.
I wouldn't rent a car to get around Brussels. Most sites are very centrally located and the center is very much walkable. For anything else, the public transport system works really well.
If you do drive into Brussels, the best thing to do is to find a safe place to park and leave your car there for the day.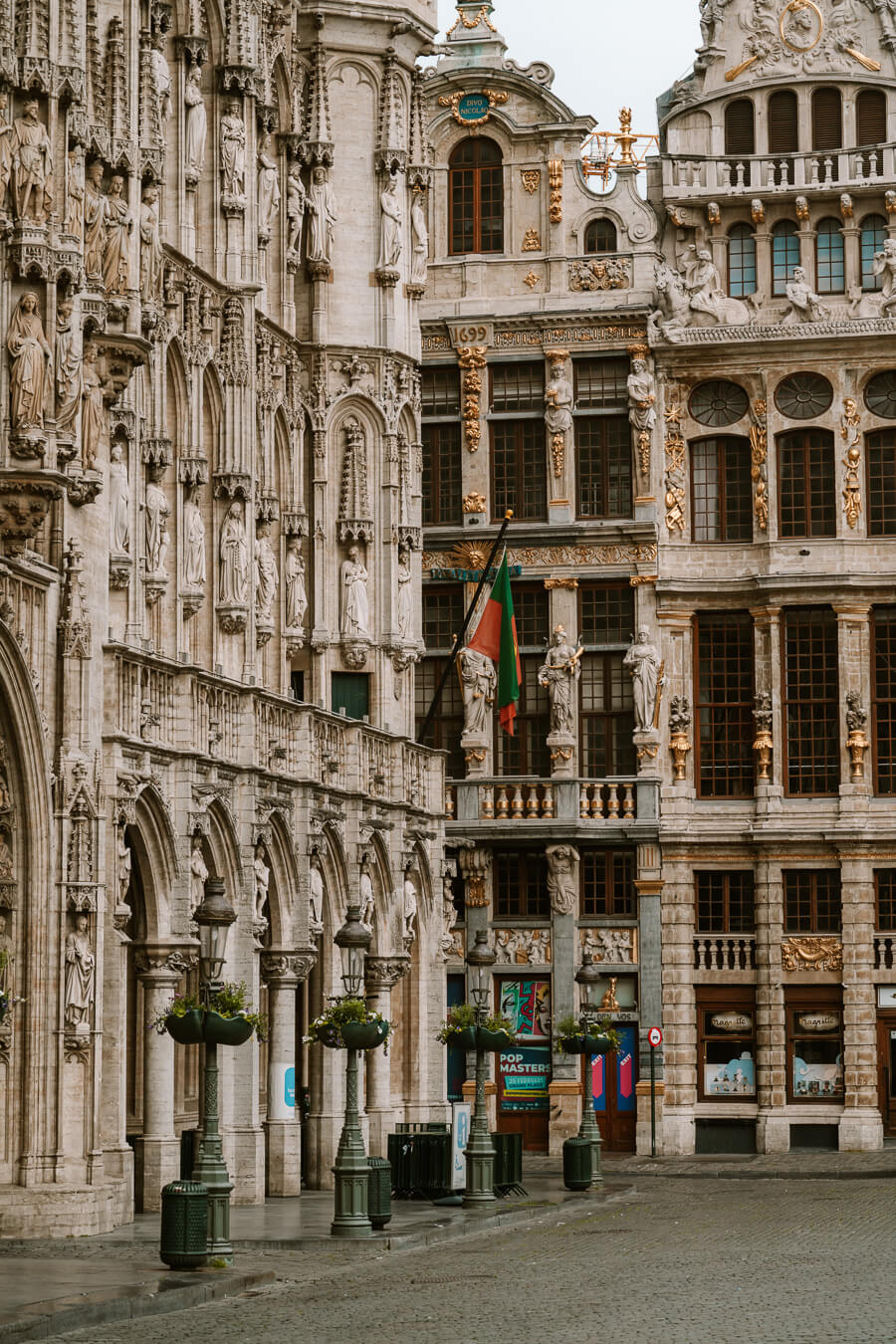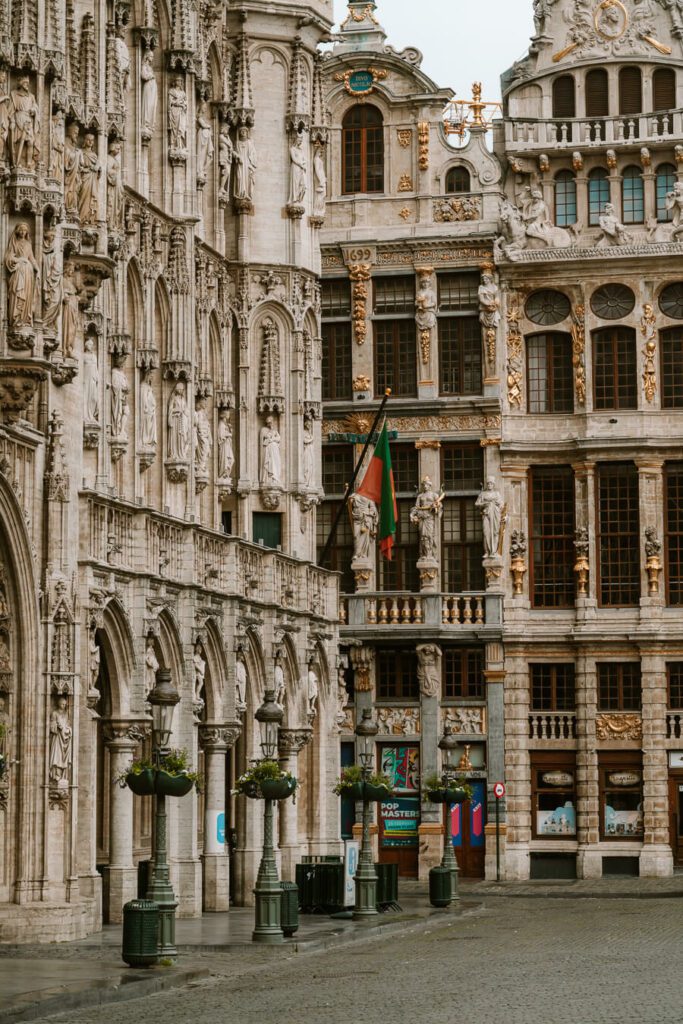 Getting Around Brussels
Getting around Brussels in a day is quick, easy to work out and all in all a pretty hassle-free experience. The metro works like most other European metro systems and the lines and directions are easy to work out.
You will, however, want to save yourself time when it comes to buying tickets. Buying individual tickets each time you travel is a hassle so make sure to opt for the STIB public transportation card (valid for 24 hours, or more should you choose to stay longer). You can buy these at a machine once you arrive at the station.
A great idea is also getting the Brussels: City Card with STIB Public Transportation which for 24, 48 or 72 -hours gives you access to all public transportation as well as access to over 49 museums and attractions including the René Magritte Museum, Belgian Chocolate Village and the Design Museum Brussels.
You can also opt for the Brussels Card with Hop-On Hop-Off Bus here.
Brussels is a very walkable city. Most of the time you will find yourself just strolling the streets as they really are beautiful. For this reason, make sure to also prioritise wearing comfortable shoes.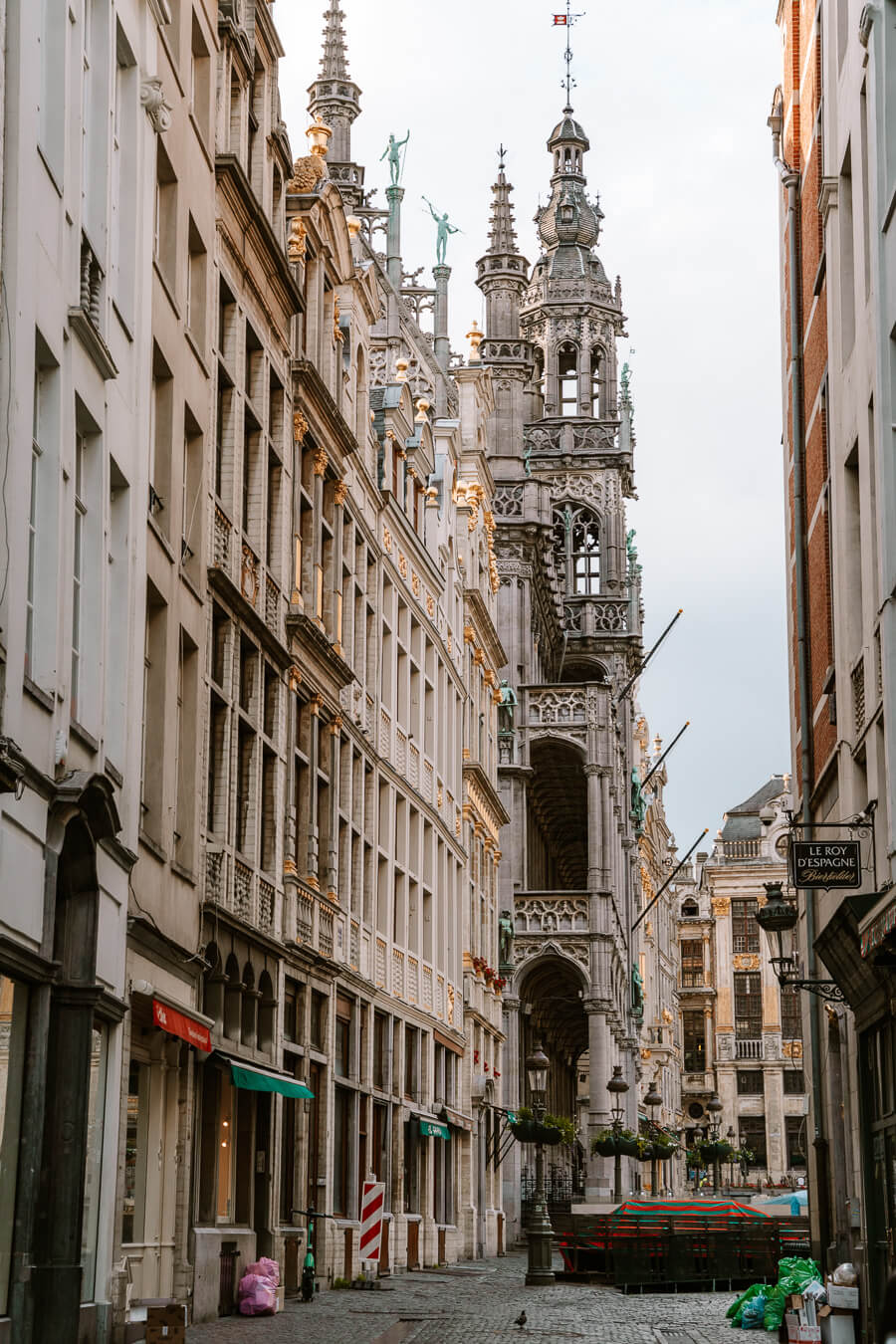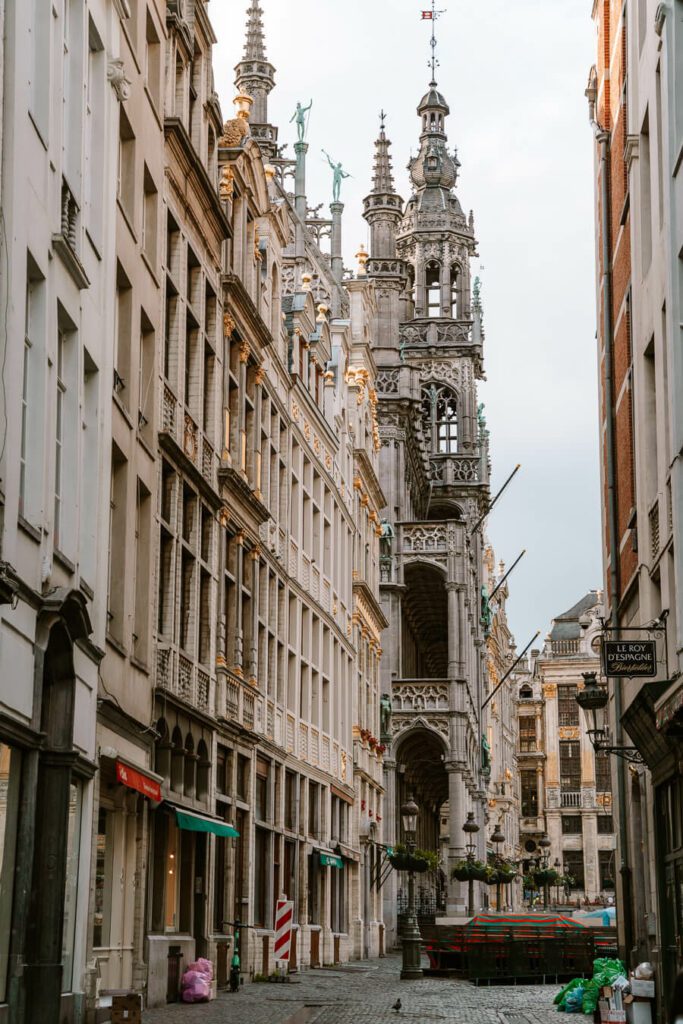 Is 1 Day in Brussels Enough?
You might be thinking about whether one day is enough in any European capital and the truth is that for Brussels it can be.
Brussels is a small and compact city and most of the places of interest are located in the compact city centre. Just going on a self-guided walk through the centre will allow you to do many of the things Brussels has to offer in just a day.
If you're looking to spend time in museums, visit the inside of palaces and move slowly, a day in Brussels might not be enough- you might want to turn this into a 2-day Brussels itinerary. However, if you're more interested in walking the streets, getting a general overview of the sites, sample some of the best chocolate in Brussels and taste some local beer then visiting Brussels in a day is quite doable.
How Can I Spend One Day in Brussels?
There are many different ways to spend one day in Brussels from simply just strolling the streets, visiting the most iconic spots or just relaxing and spending your time eating waffles and chocolate.
Here are the 12 most popular places to visit when exploring Brussels in a day.
➤The Grand Place (Grote Markt)
➤Galeries Royales Saint Hubert
➤ The Royal Palace
➤Sablon neighbourhood
➤Brussels Atomium
➤Rene Margritte Museum
➤Delirium Cafe
➤Manneken Pis
➤Mont des Arts
➤St Michael and St Gudula Cathedral
➤ Law Courts of Brussels
➤ Belgian Comic Strip Walk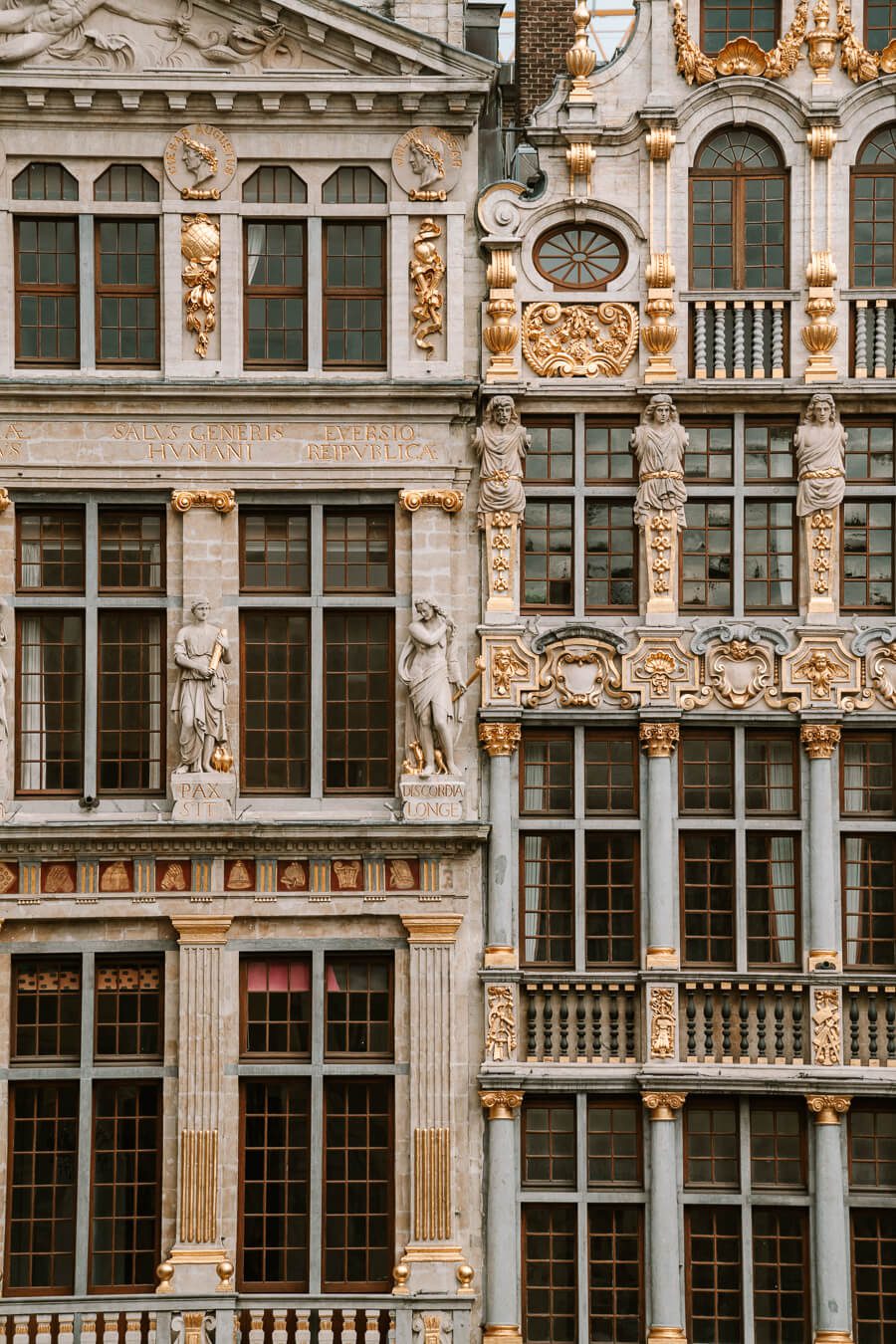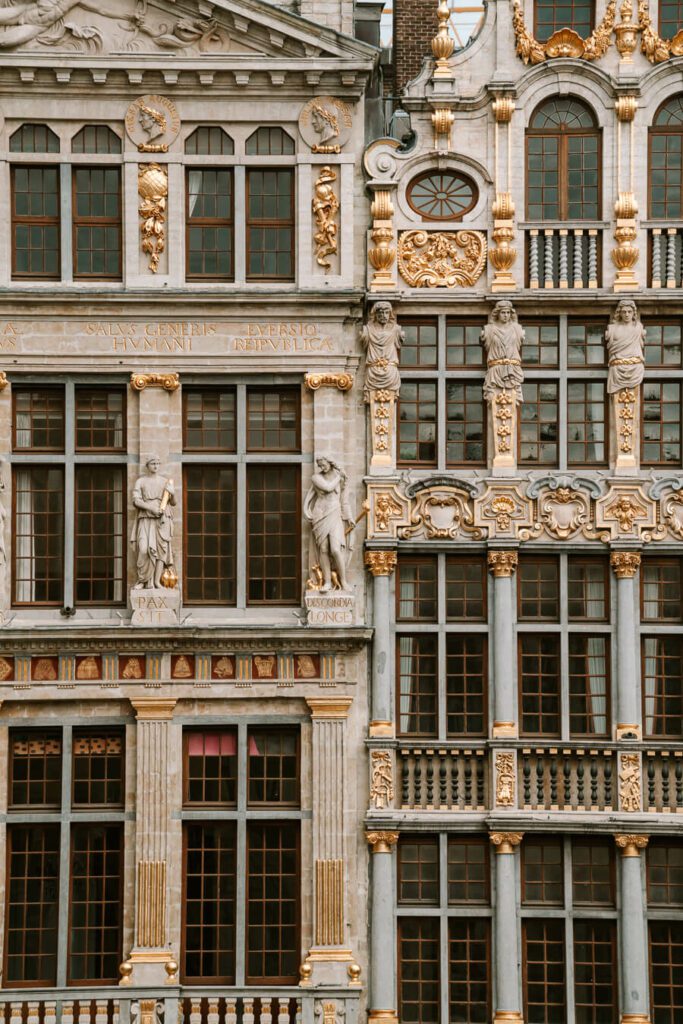 How to Make the Most of One Day in Brussels?
One day in Brussels isn't really too much time but there are quite a few ways to make the most of your time in the city. If you're just taking a day trip to the city or if you'd like to relax a bit and have things organised for you then you might want to take a tour.
Tour companies such as Get Your Guide and Viator can organise a Brussels day trip for you from cities like Paris or Amsterdam. This takes much of the trip planning out of your itinerary and just makes things easier.
To maximise your time you might also want to use the famous HopOnHopOff Bus that will take you around many of the city's sights including the Botanical Garden and the Grand Palace. You'll also learn heaps at the same time. Pre-book your ticket here.
If you plan on staying the night in Brussels, you'll also want to book a hotel in the city center. There are many affordable options and it will make it much easier for you to get around effortlessly. Check out all the best hotels in Brussels Center.
Top Things to Do in Brussels in a Day
There are many things to do in Brussels in a Day ranging from luxury, and historical shopping arcades to some pretty awesome museums. If you only have a day in Brussels then I would recommend starting early to get the most out of your day.
Below I've listed all of the best things to do in Brussels but I probably wouldn't recommend attempting to see all of these on a 1 day itinerary, even though I found I did do most of these myself. Perhaps pick and choose the sights, attractions and experiences that sound the best to you and prioritise those.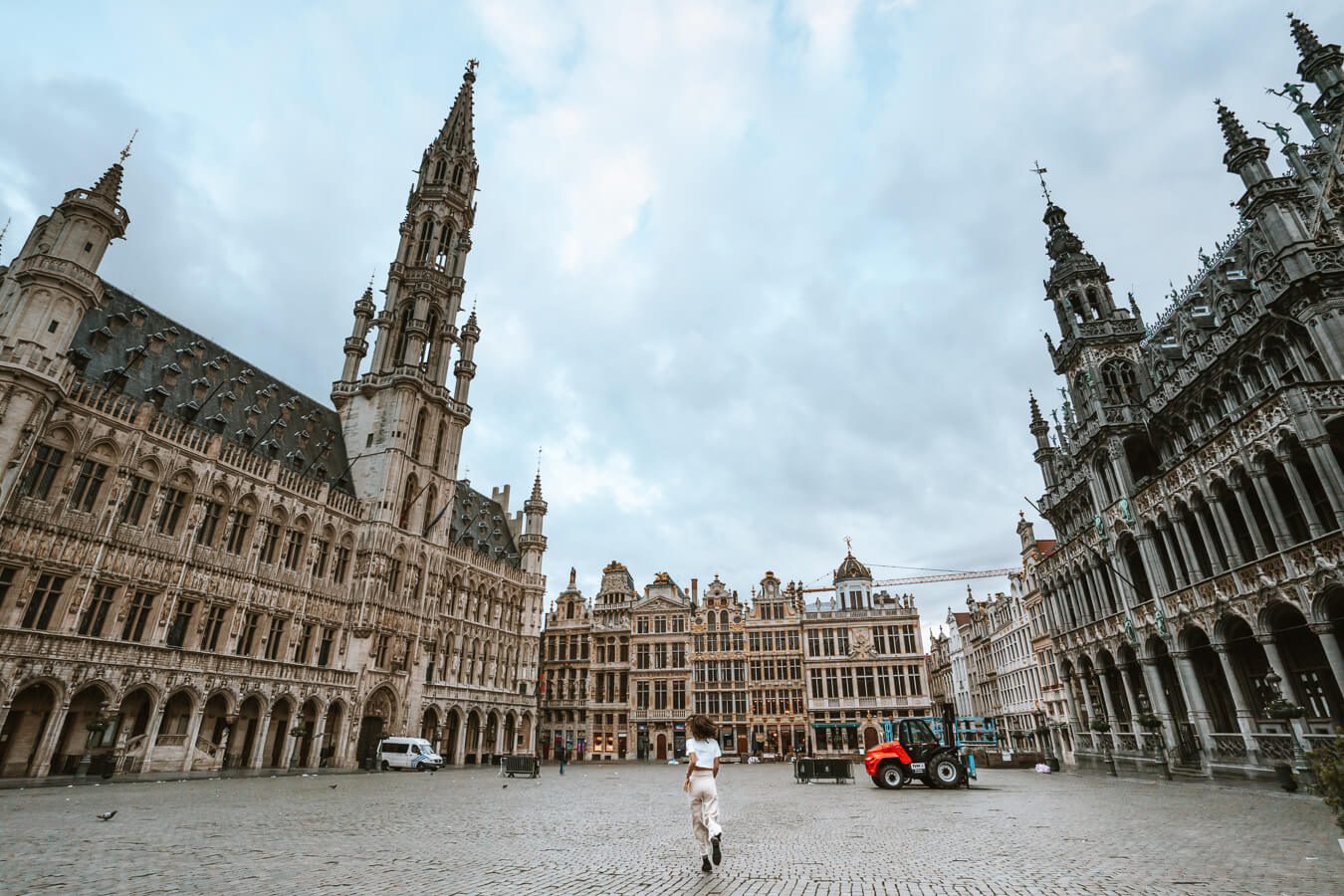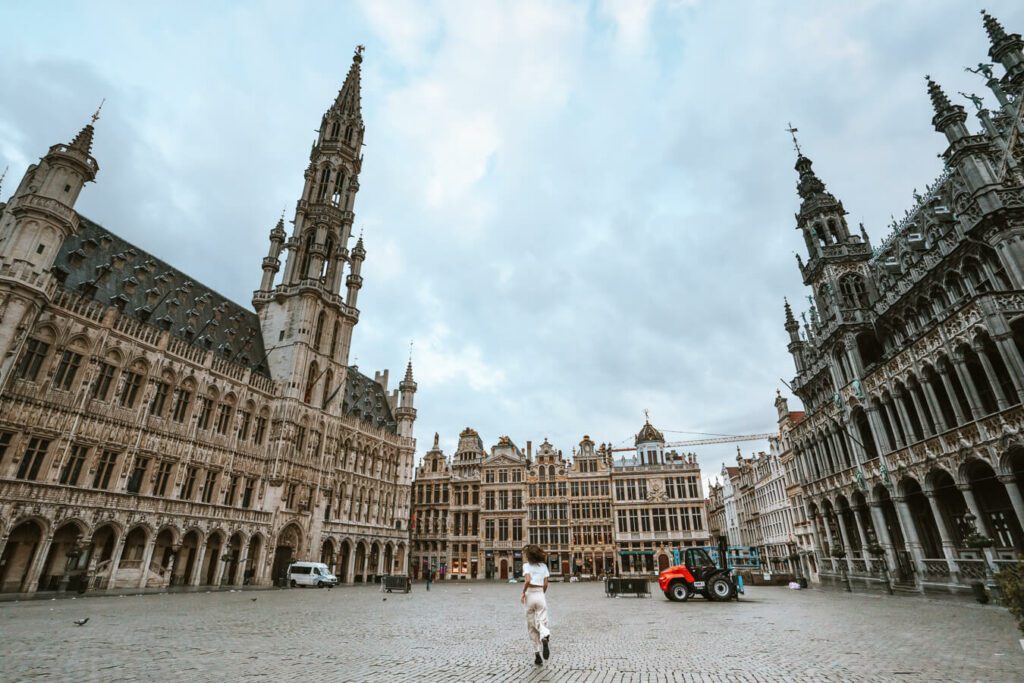 Visit the Grand Place Brussels
Start your day at the Grand Place. The Grand Palace or Grote Market is one of Europe's most beautiful squares so it's only right you start your one day Brussels itinerary here.
The Grand Place is a UNESCO World Heritage Site, a large square that's surrounded by stunning period architecture and ornate gold. Some of these buildings date back to the 1300s. The main highlights to look out for and the most impressive buildings are the Brussels Town Hall, King's House and Guild Halls.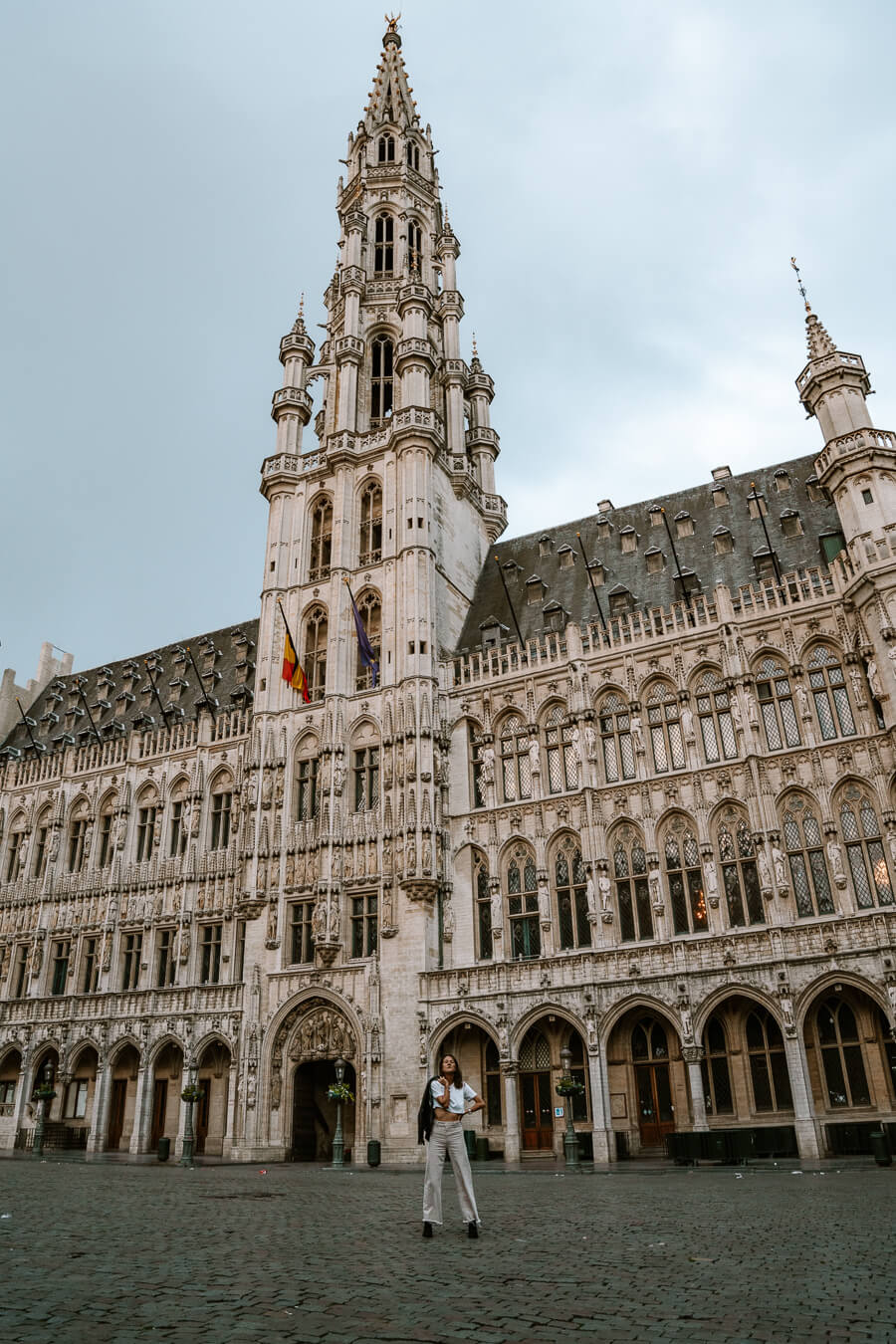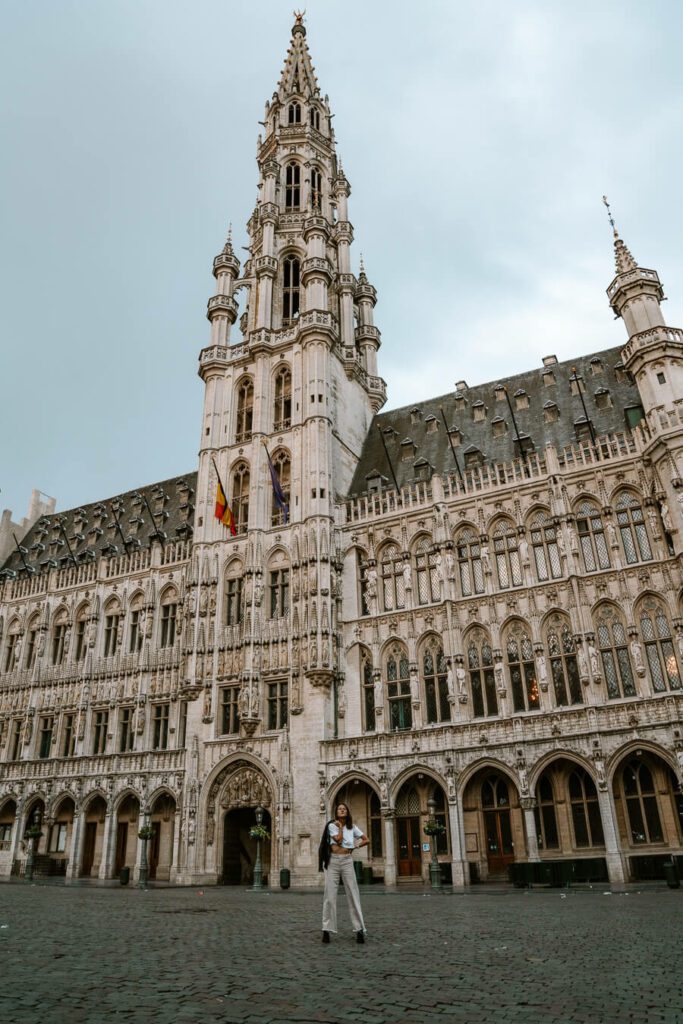 The most remarkable building is the Gothic town hall or Hôtel de Ville de Bruxelles is an elaborate 15th Century town hall. Opposite the stunning town hall, you'll find the King's House, another beautiful Gothic structure which now houses the Brussels City Museum and the various Manneken Pis costumes.
The other beautifully designed buildings around the square look like ornate gingerbread houses, whose gold accents glimmer in the sun on a bright day.
The square also has a number of bars and restaurants which are very much geared at tourists. While the view is unbeatable you might want to avoid these for something a little more authentic later on.
Stroll Around the City Centre
One of the best ways to see a city center, and Brussels is no exception is by strolling around. Brussels city center is amazingly small and compact and you'll be able to see a lot of places in this guide by just walking around.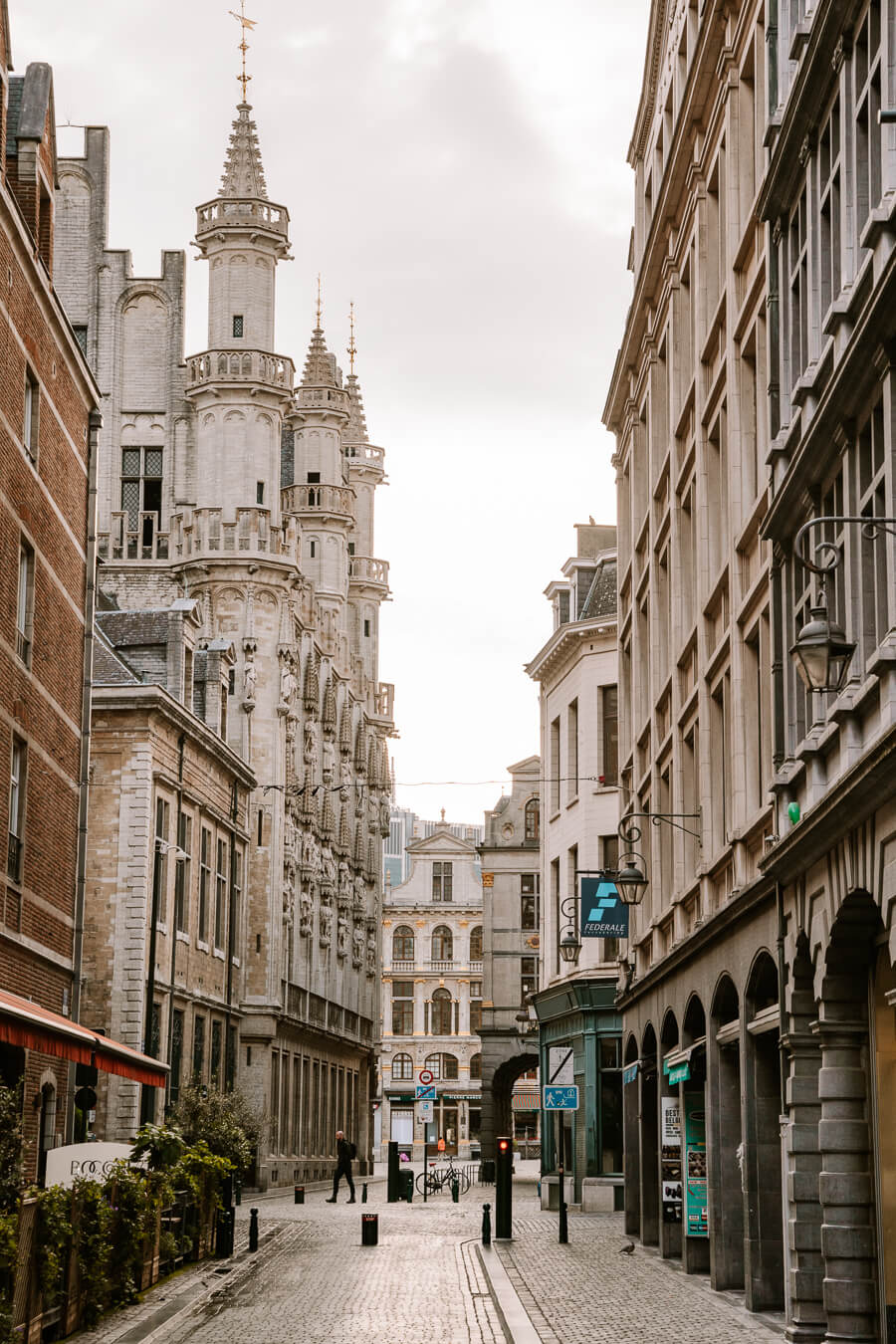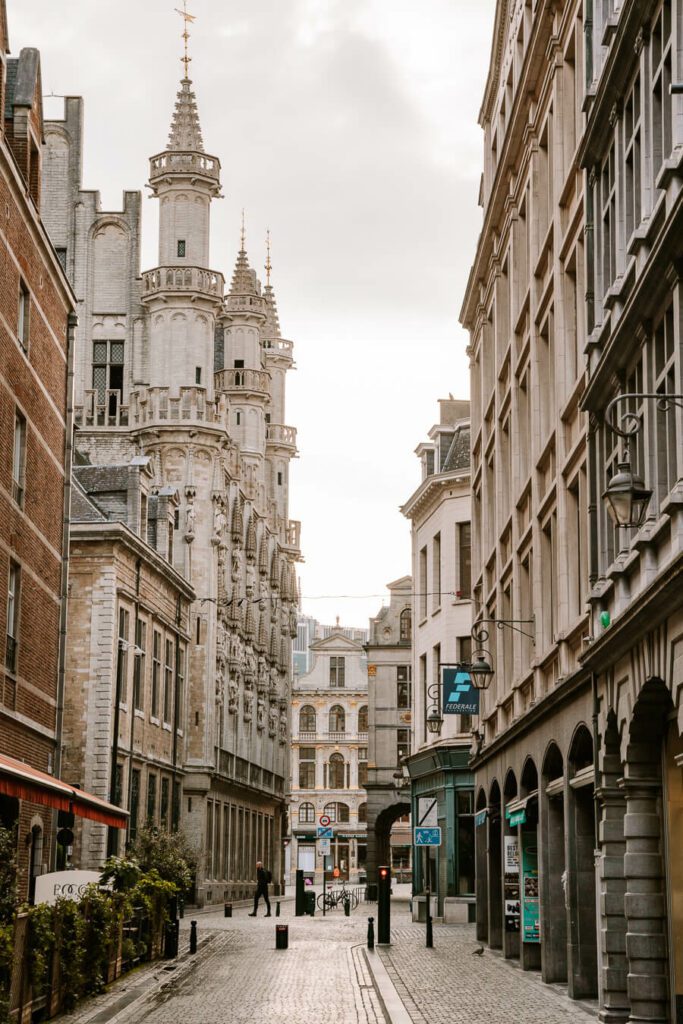 Start at the Grand Palace and move north walking to the famous Rue des Bouchers and the Galeries Royal right next door. Make sure to explore all those small, cobblestone alleyways around the city.
You can then loop around through the city center towards Mont des Arts and up to Sablon.
Even if you decide to walk around the city for an hour or two you'll still end up seeing quite a lot. You might even discover some new hidden gems too.
If you'd prefer more information as you stroll around the city center why not opt for a guided tour instead? Check out this guided tour here to learn more about Brussels. You can also opt for a Private Tour with a Local
Do Some Shopping at Galleries Royal Saint Hubert