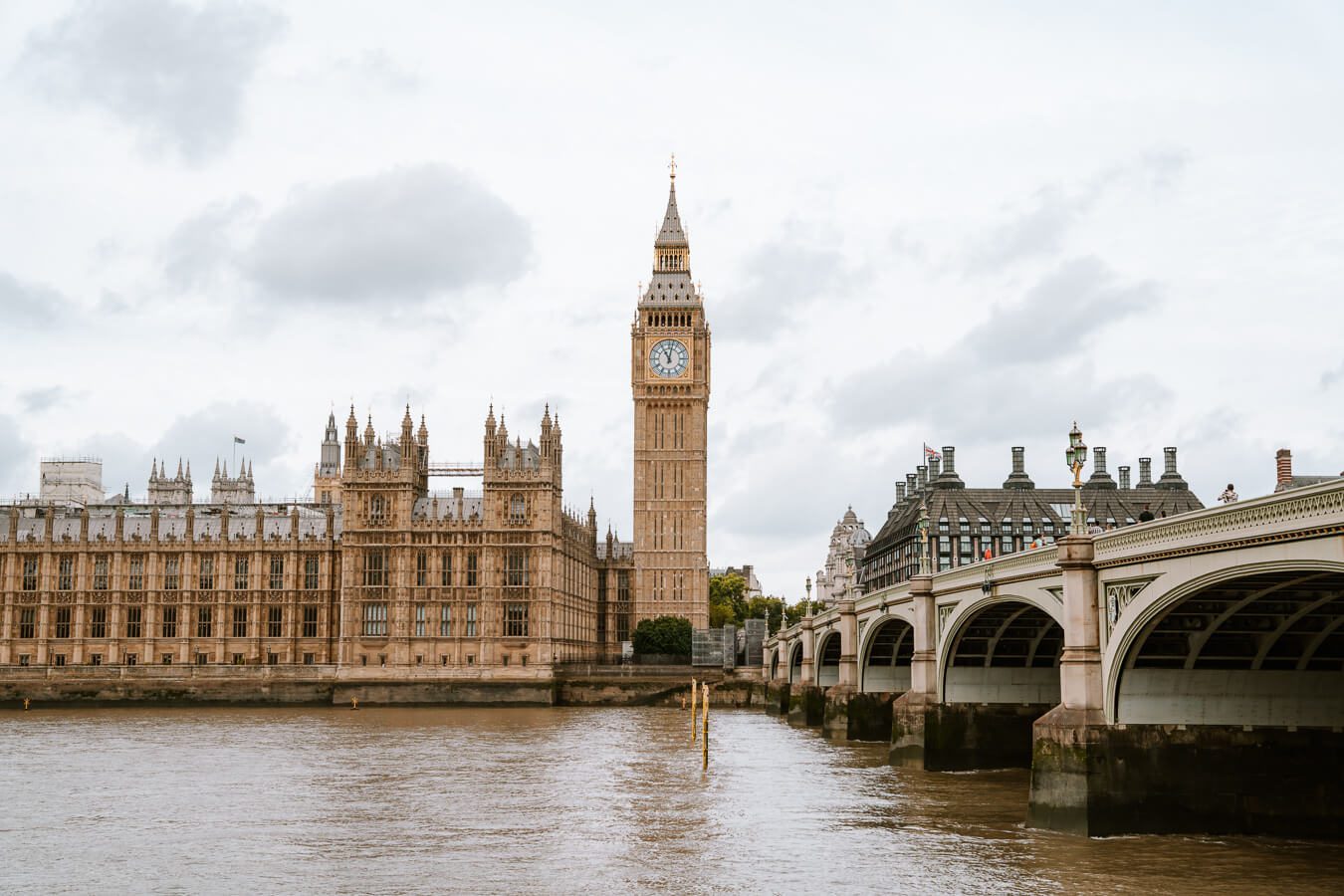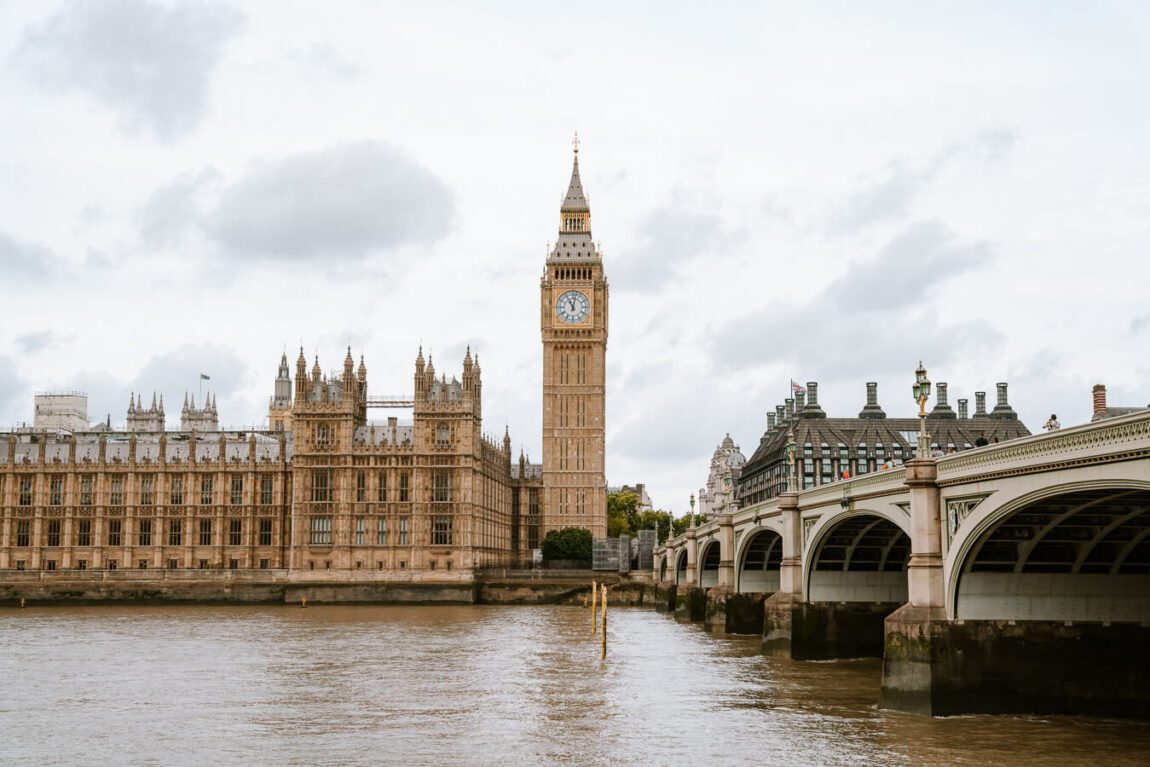 The Local's London Bucket List: 40+ Top Things to Do in London
(Last Updated On: September 10, 2023)
Planning on visiting London and looking for the essential London bucket list to make sure you get the most out of your trip? Here are 40+ great ideas and the essentials for a trip to London.
No doubt that London is one of the great metropolises of the world and it never fails to exhilarate, entertain and make an ever-lasting impression. It's a city in which you'll never run out of things to do, see and experience. Adventure and new experiences lurk on every corner- all you have to do is give in to wanderlust and go exploring.
London has its array of tourist sights to see and bucket list items to tick off. Having said that, however, it's very easy to get off the tourist trail and live the London experience like a local. In this ultimate London bucket list guide, I'll discuss all the top things to do in London as well as my favourite places of interest in London, making sure you have a trip like no other.
What I personally love most about London after living here for 25 years, is its variety; the variety of people you can meet, the food, culture, shopping. It's as though somebody went to every country in the world and bought back a piece to London.
In some way, shape or form almost all cultures are represented here. That being said, however, British history and culture seep through every crevasse of the city and you could spend a week alone just learning about it.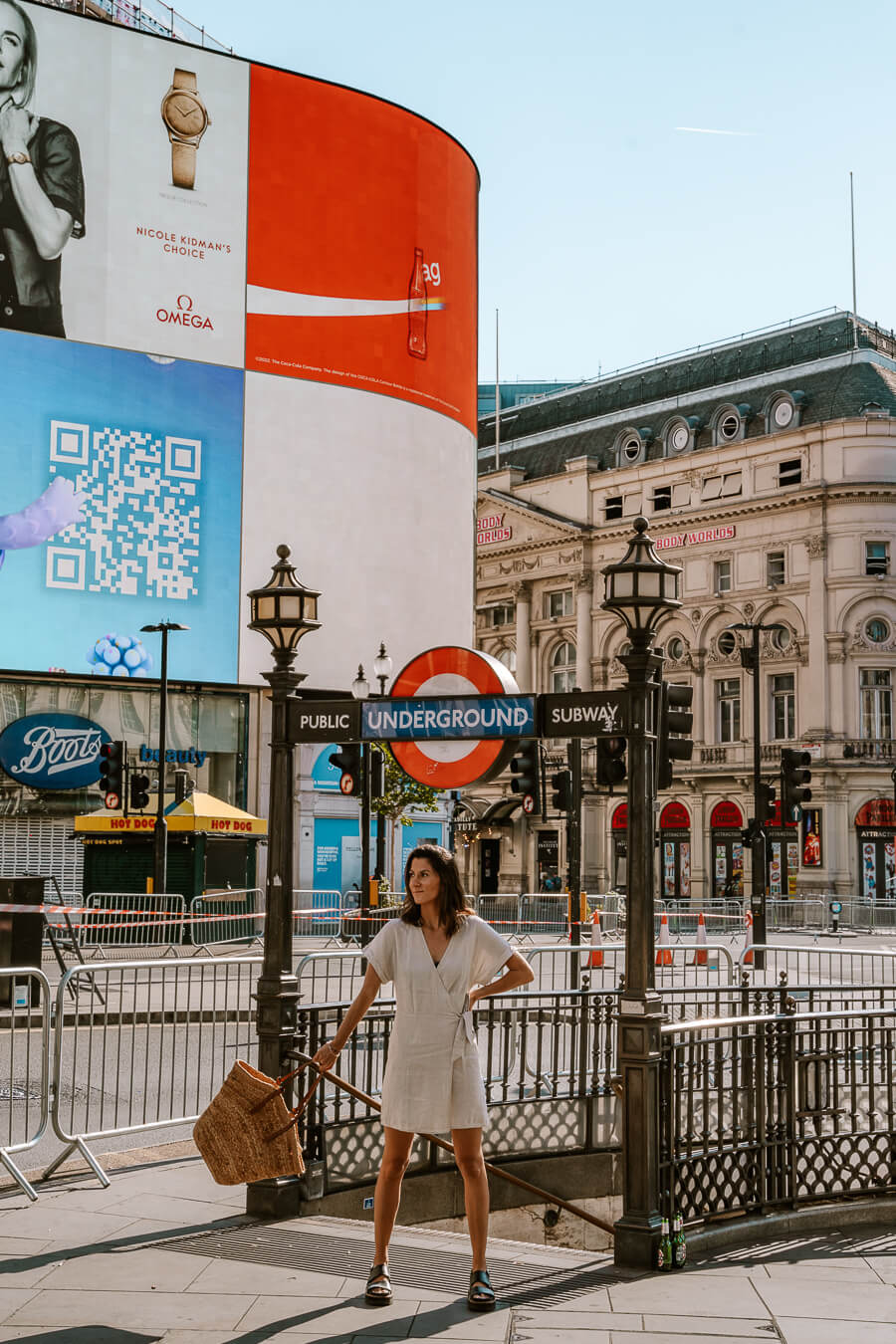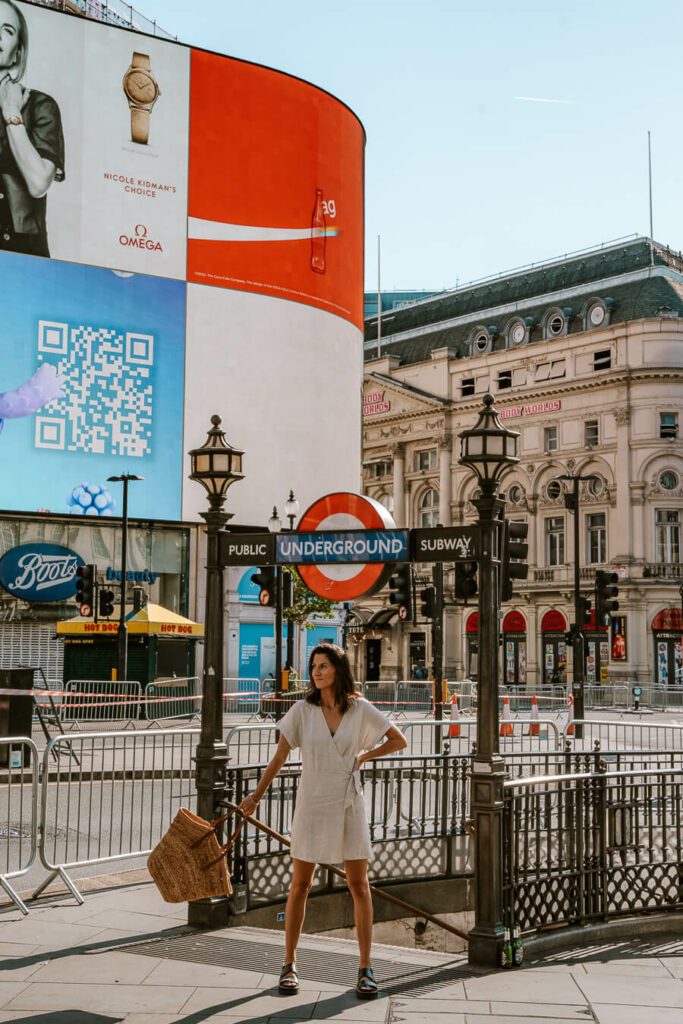 *This 'London bucket list guide' post contains affiliate links meaning I might make a small profit if you choose to book at no extra cost to you. This helps me to keep providing you with top quality content for free.
The London Bucket List
hide
The Ultimate Local's London Bucket List
There are so many things to do in London England but for first-time visitors there are a few London must dos that you simply must experience. From the iconic Big Ben to modern, pop culture experiences in London you'll never run out of things to do when visiting London.
In a city that never sleeps, there's an adventure waiting on every corner and people fall in love with London for its diversity, uniqueness, variety and urban vibes every single day. What are you waiting for? Let's dive straight into the ultimate London bucket list, top things to do in London and all the best experiences in London.
#1 Big Ben & The Houses of Parliament
Probably the most iconic sight of London and the top of the London Bucketlist. No doubt you'll pass by or see the emblematic Big Ben at some point during your time in London.
The adjacent House of Parliament are worth checking out too, however, the entrance is restricted and security is tight. Recently there was a huge restoration of Big Ben which finished in January 2022, meaning you're seeing the newly restored, newly cleaned London gem.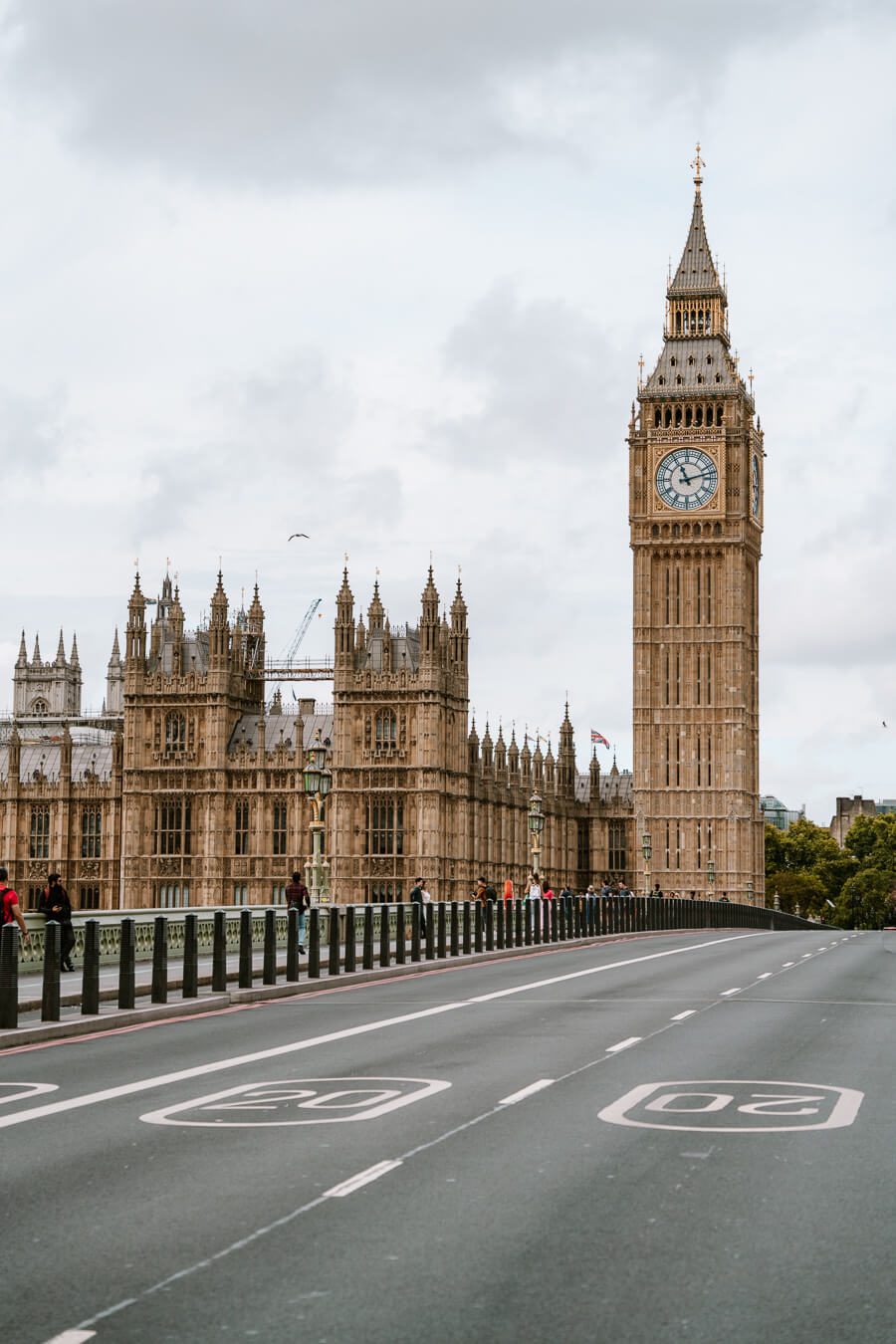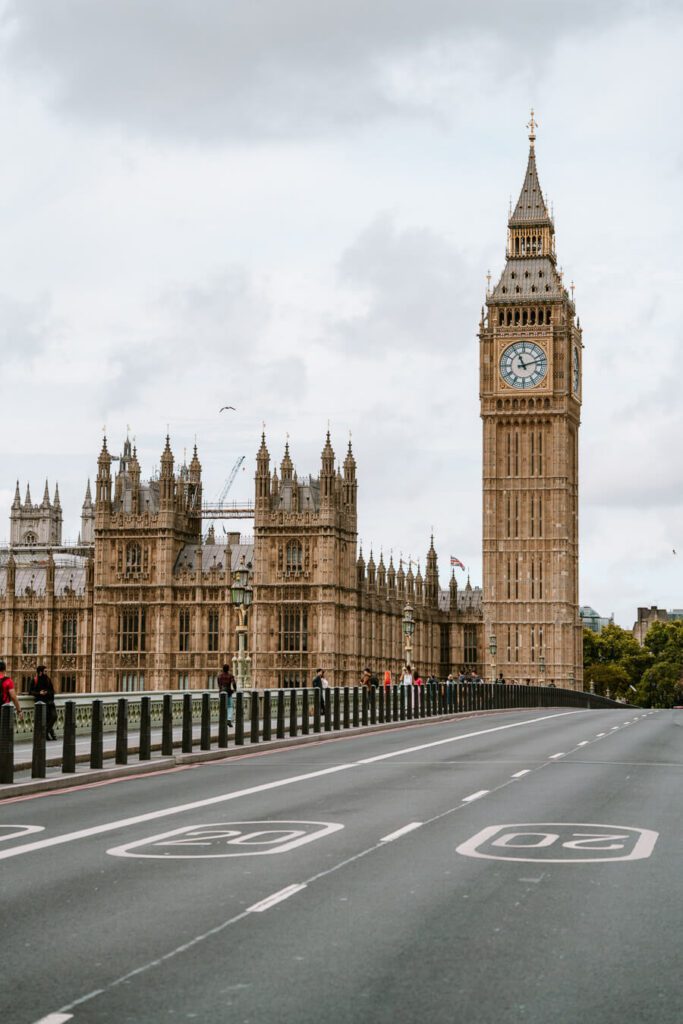 #2 The London Eye
The London Eye is another top attraction that's simply unmissable from the London skyline and a snapshot of the River Thames would be completely naked without it. It's an absolute London must see, even if it is a little pricey.
It rotates ever so slowly giving tourists a chance to hop off and on as well as fill their camera SD cards on the way around.
I would personally advise against wasting your time queuing to go on the London Eye unless, of course, it's really high up on your personal London bucket list. The only way to go for a ride on the London Eye is by getting a fast track ticket to beat the queues because they get insane- especially at the weekends.
Click here to get your London Eye Fast Track ticket and beat the queues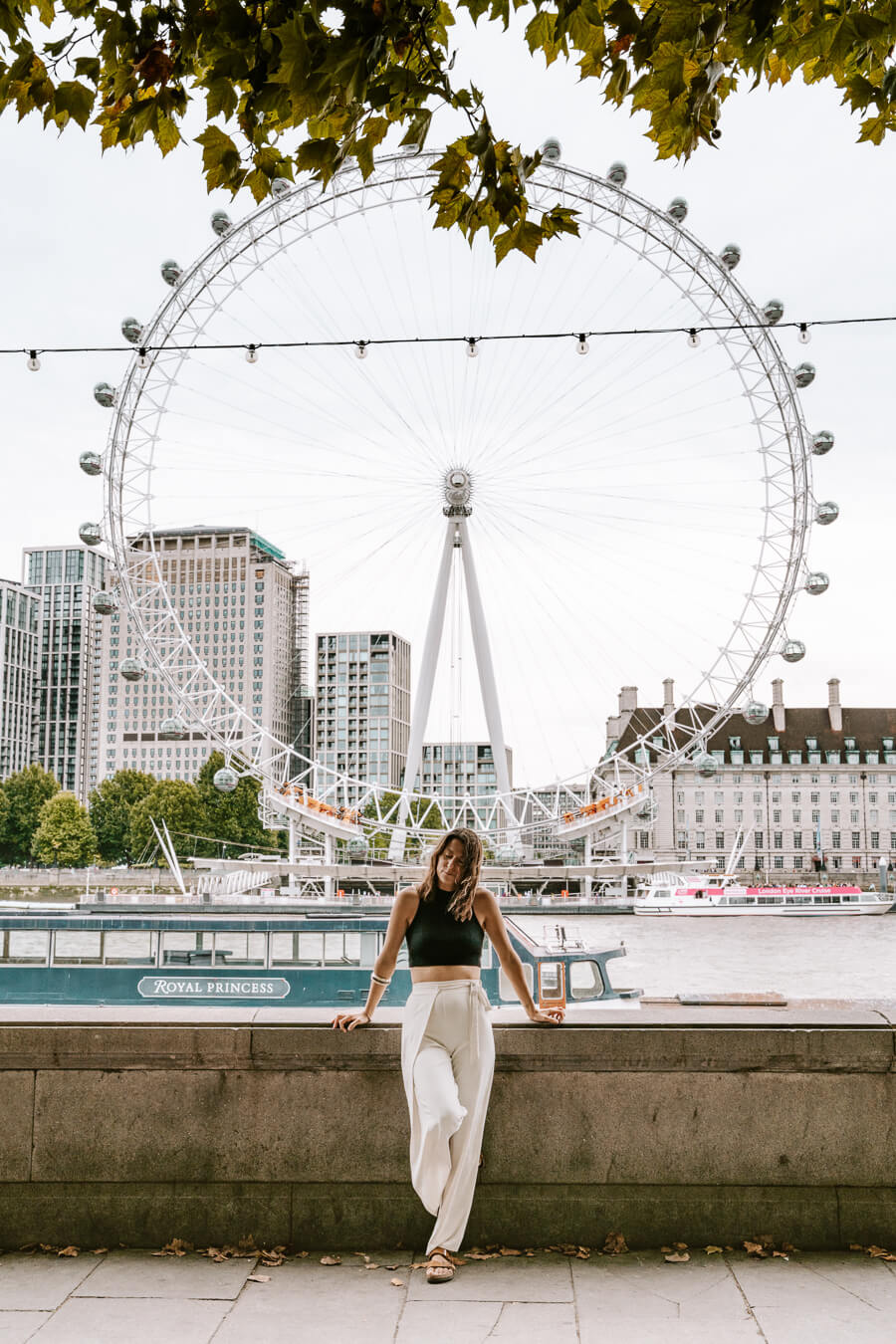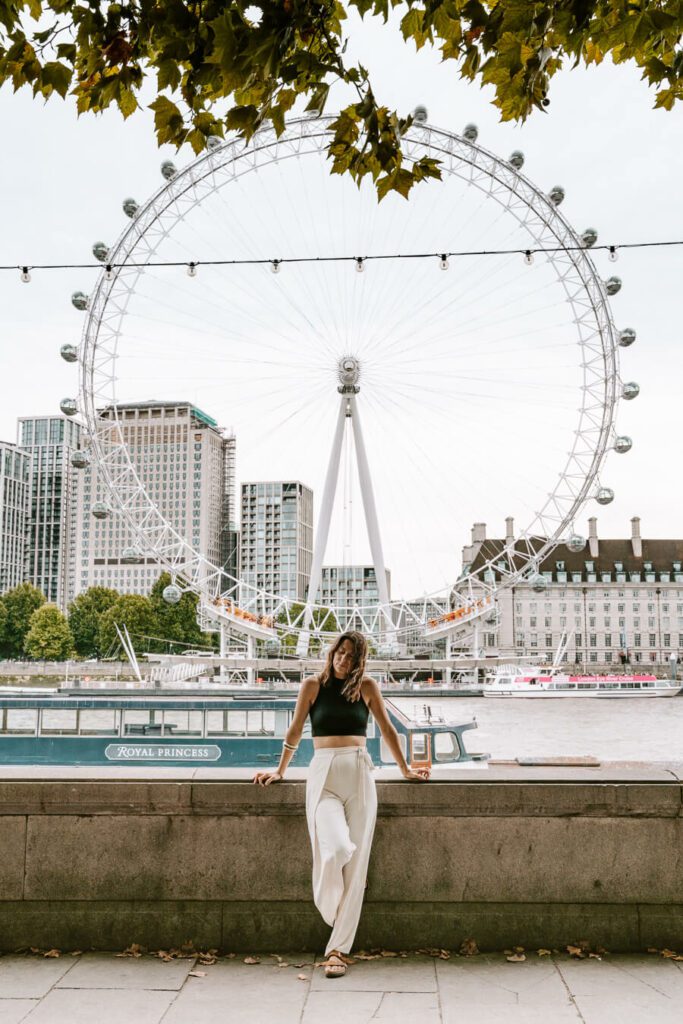 #3 Buckingham Palace
Top of our London must do list is Buckingham Palace. The residence of Her Majesty the Queen in London and one of the most famous palaces in the world. A look through the fence is highly worth it just to admire the neoclassical architecture.
Tours of the State Rooms of the Palace are open in the summer months only and can be booked on their website.
Alternatively, sign up for this tour that takes you to the Buckingham Palace State Rooms and includes the Changing of the Guard
#4 The Changing of the Guard
The Changing of the Guard is one of the most famous royal ceremonies there is in connection with Buckingham Palace. Watch the guards change over as a new one takes the tired guard's post. Changing of the Guard happens almost every day at 11.00 am at Horse Guards Parade, but check the Buckingham Palace website for the exact dates and times.
To not have to worry about organisation and timings sign up for the best tour here.
#5 Have an English High Tea
There's nothing more quintessentially English than a high tea and this is one of the best experiences in London.
Cream tea is taken much more seriously than you think and it isn't simply a cup of tea and a biscuit or cookie. You'll be served a huge pot of tea of choice, including milk and sugar, scones with clotted cream and jam as well as finger sandwiches and an assortment of cakes.
Head to The Palm Court at the iconic Ritz Hotel, one of London's oldest and most glamorous hotels for the most extravagant afternoon tea experience.
If you fancy a health-conscious, fully plant-based cream tea experience, head to Farmacy, one of my favourite new London restaurants.
#6 Trafalgar Square
When it comes to the top 10 must see in London, Trafalgar Square is up there. Trafalgar Square is one of London's biggest public squares and was originally built to commemorate the Battle of Trafalgar in 1805. Here you'll also find the memorial of Lord Nelson, his statue can be seen at the top of the Corinthian column, which is guarded by the famous four lions.
There isn't much to do here but take a seat by one of the large fountains and admire the stunning architecture and transport yourself to times bygone and watch any street performers outside the National Gallery.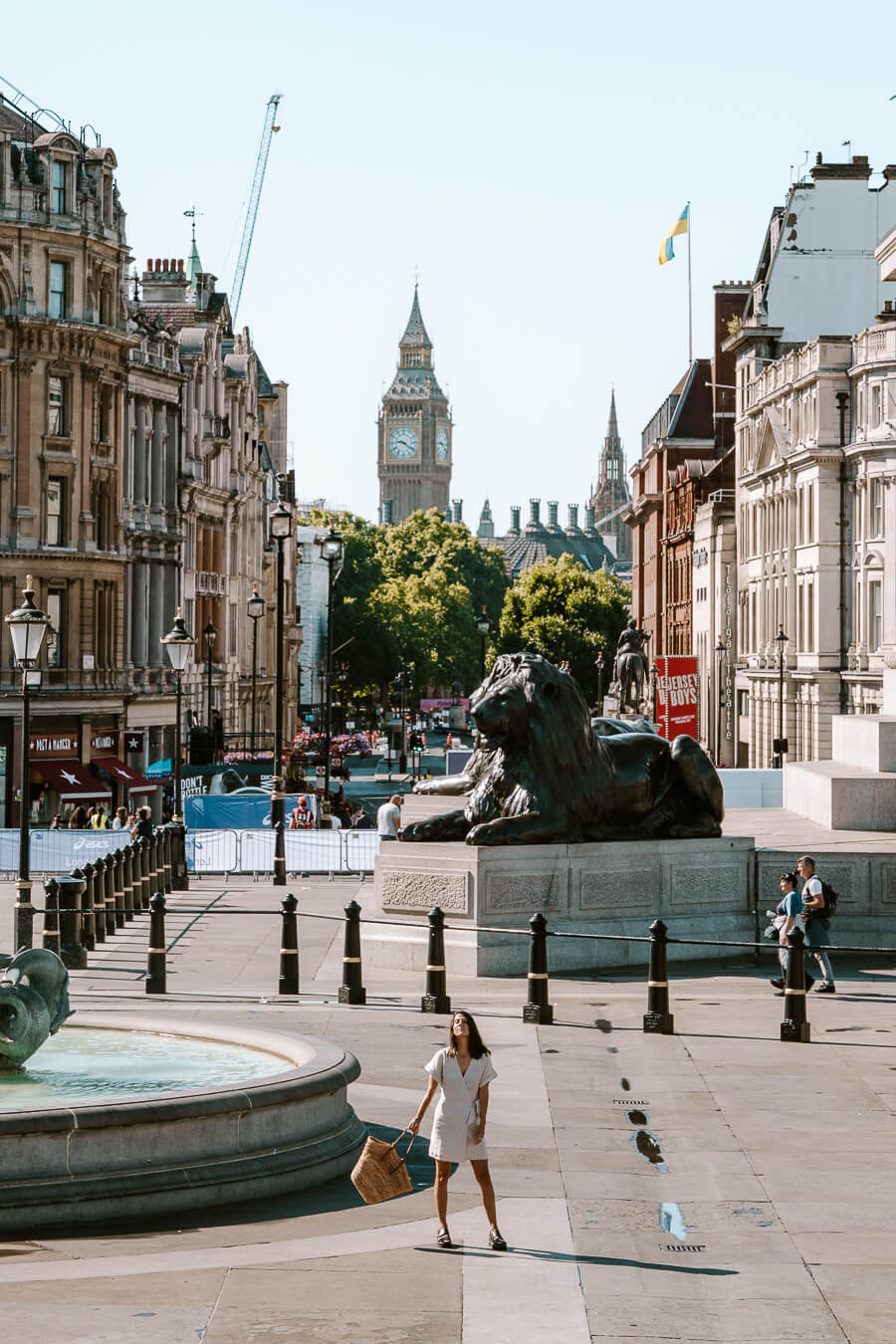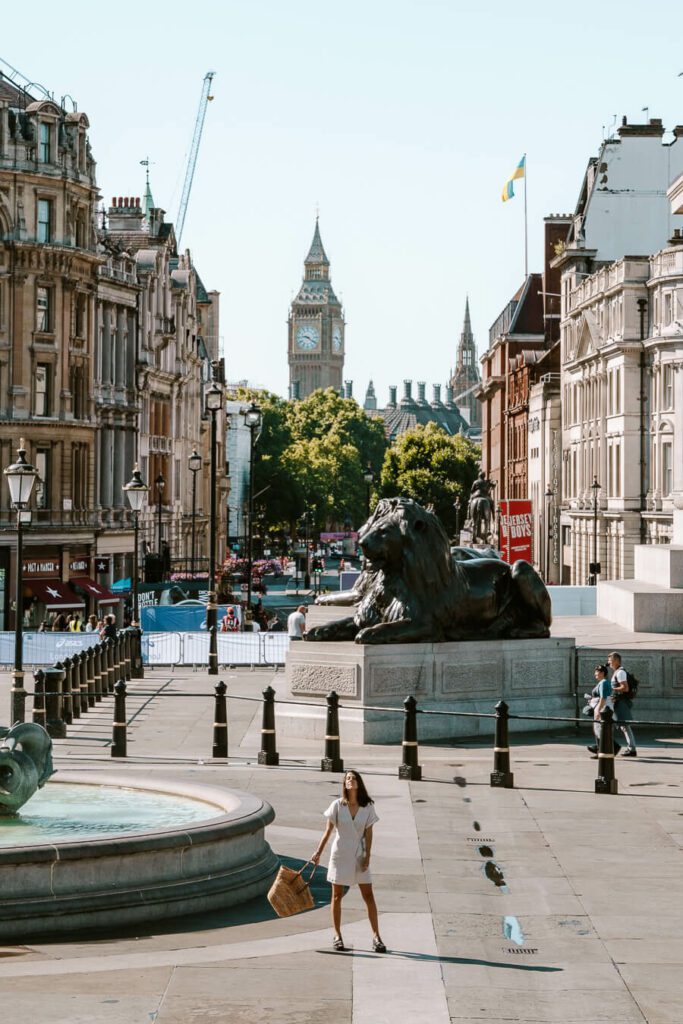 #7 Notting Hill & Portobello Road Market
While open any day of the week, Saturday is the best time to visit this sprawling market in West London. Browse some of the most unique antiques and shop for the best gifts from London in the numerous stalls that line the streets of Portabello Road.
Antiques don't tickle your fancy? Don't worry there are plenty of other stalls on Portobello Road selling all kinds of bric-n-brac.
When you're done, take a walk around the Notting Hill neighbourhood to see all the now Insta-famous colourful houses.
If you're looking for the top things to do in London that aren't so touristy, coming to Notting Hill is a must do in London.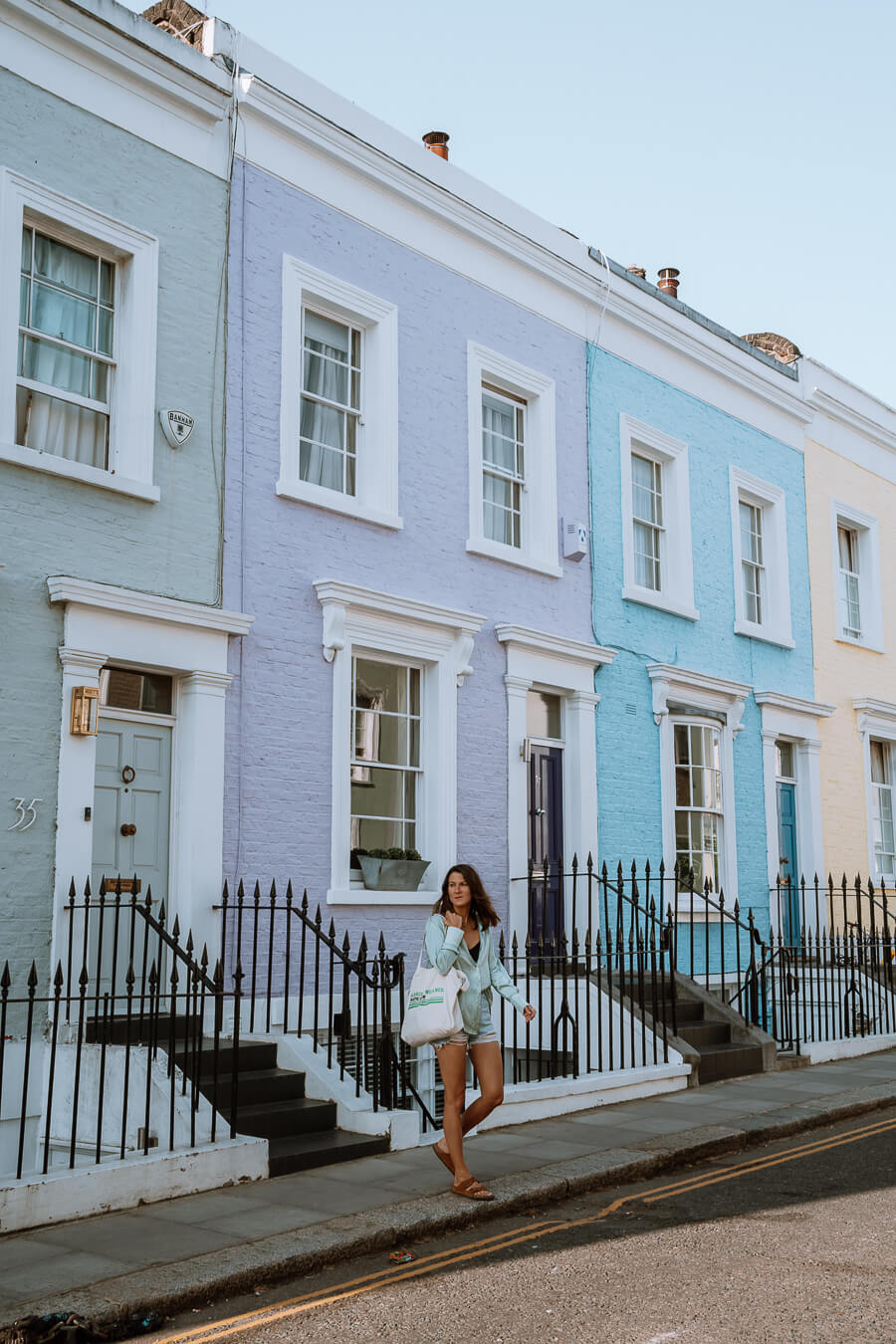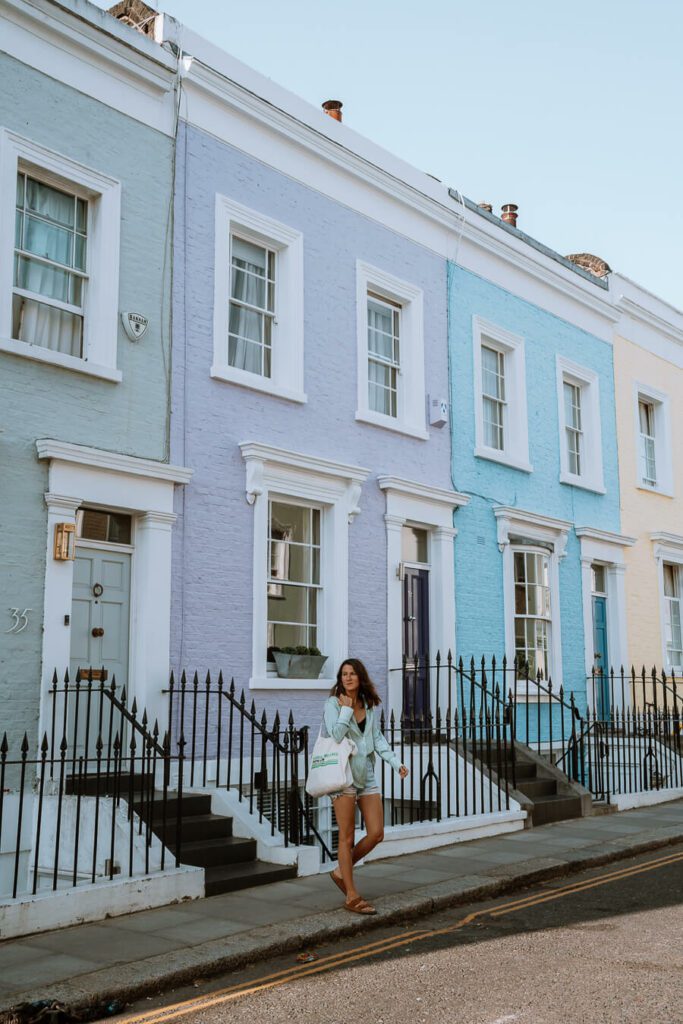 #8 British Museum
The British museum is one of the best British things to do in London. Witness the power and breadth of the British Empire in its time. The name is a little ironic really as this museum houses all the art and artefacts that originally came from abroad.
Highlights include the world-famous Rosetta Stone, Ancient Greek and Roman sculpture as well as some of the most well-preserved Ancient Egyptian mummies in the world.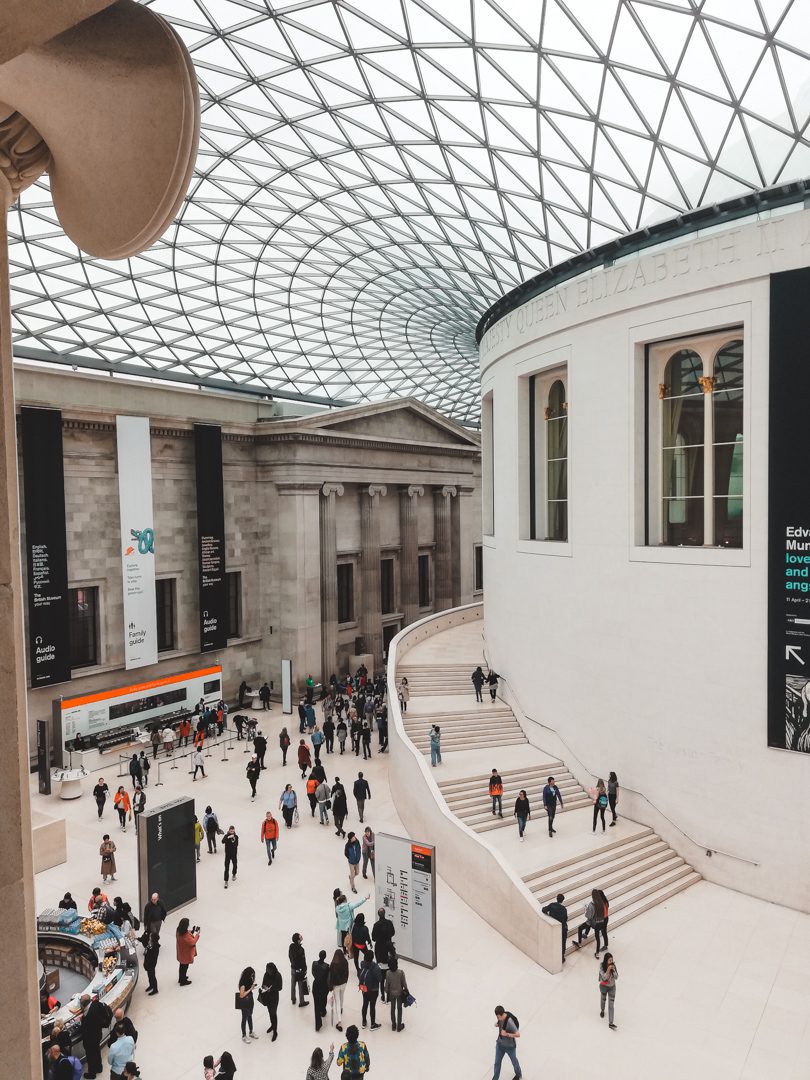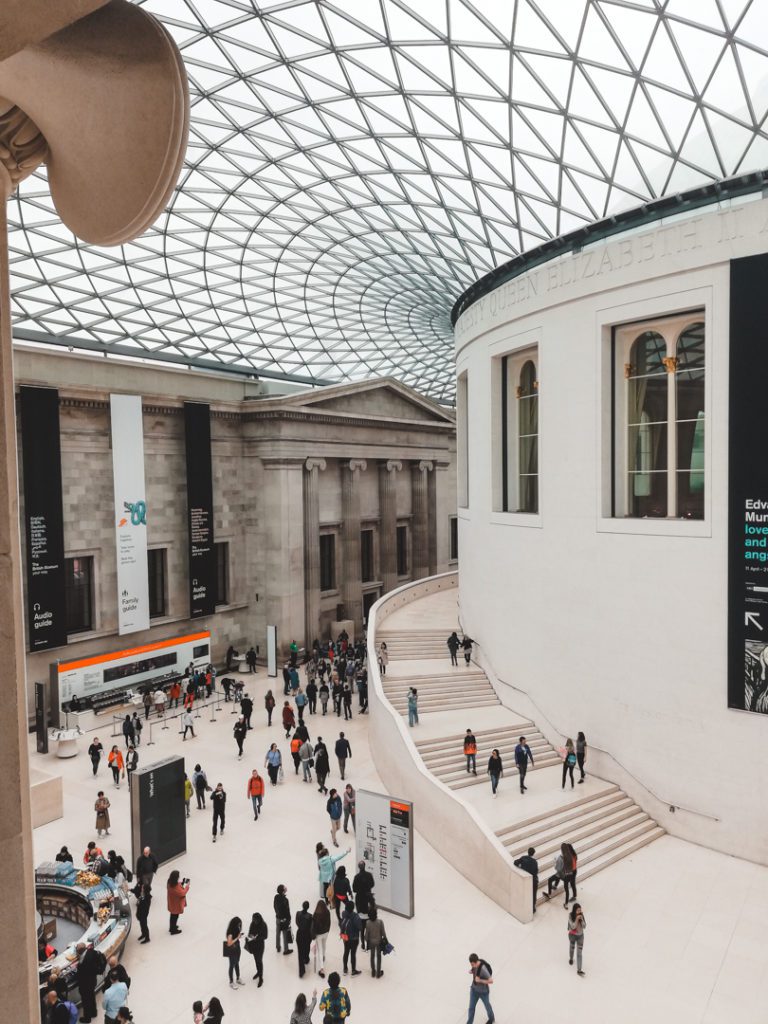 #9 Tower of London
Thinking about what to see in London? The Tower of London is one of the most famous prisons in the world. It was built in 1078 and used as a prison for 850 years. It's something you can only do in London and unique to British history.
However, it has also been home to the Royal Mint, the Treasury, Armoury and of course the famous Crown Jewels of England. Take a tour to learn about its gruesome history and the tales and fables of the Crown Jewels. Of course, here you'll also be able to see the Crown Jewels themselves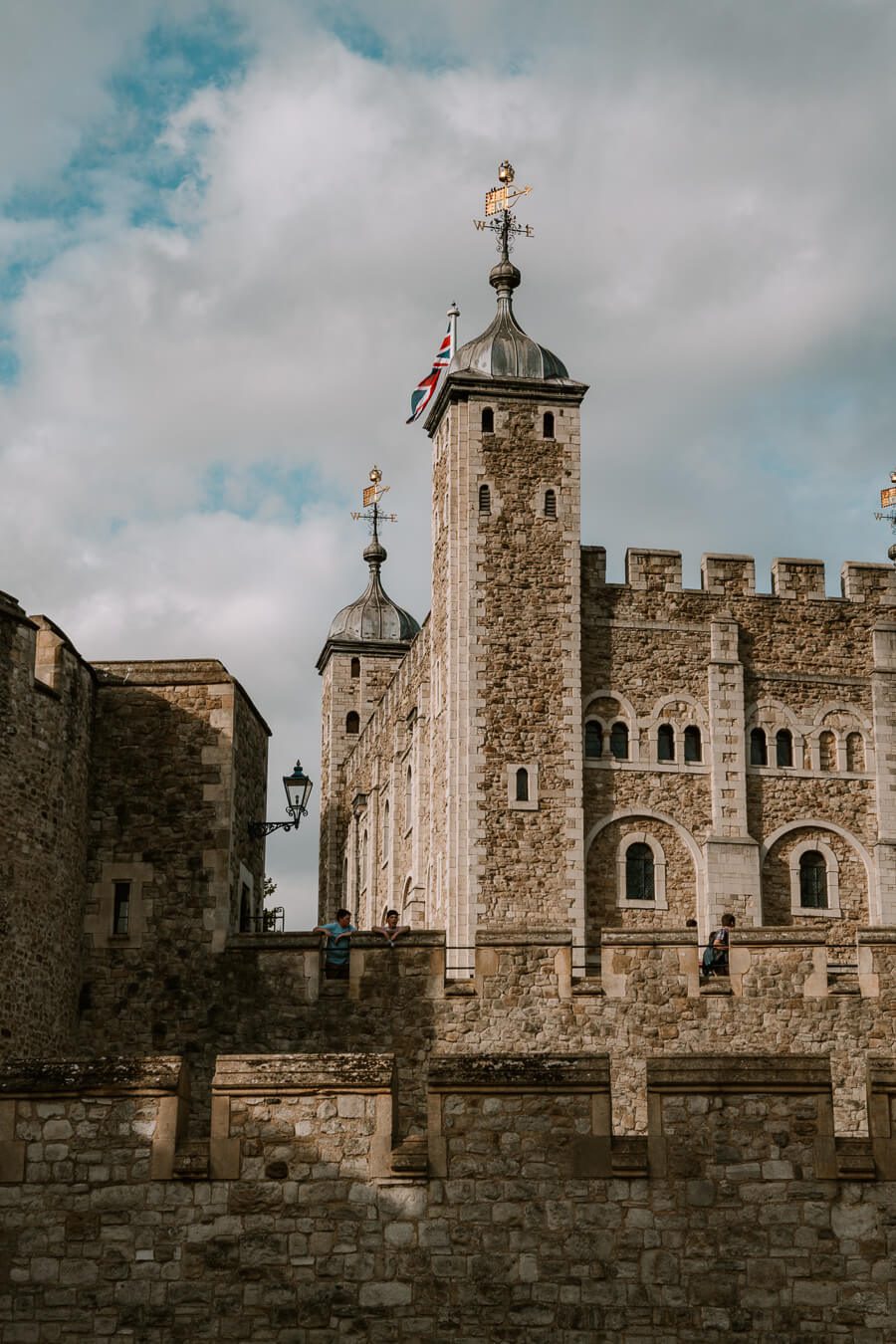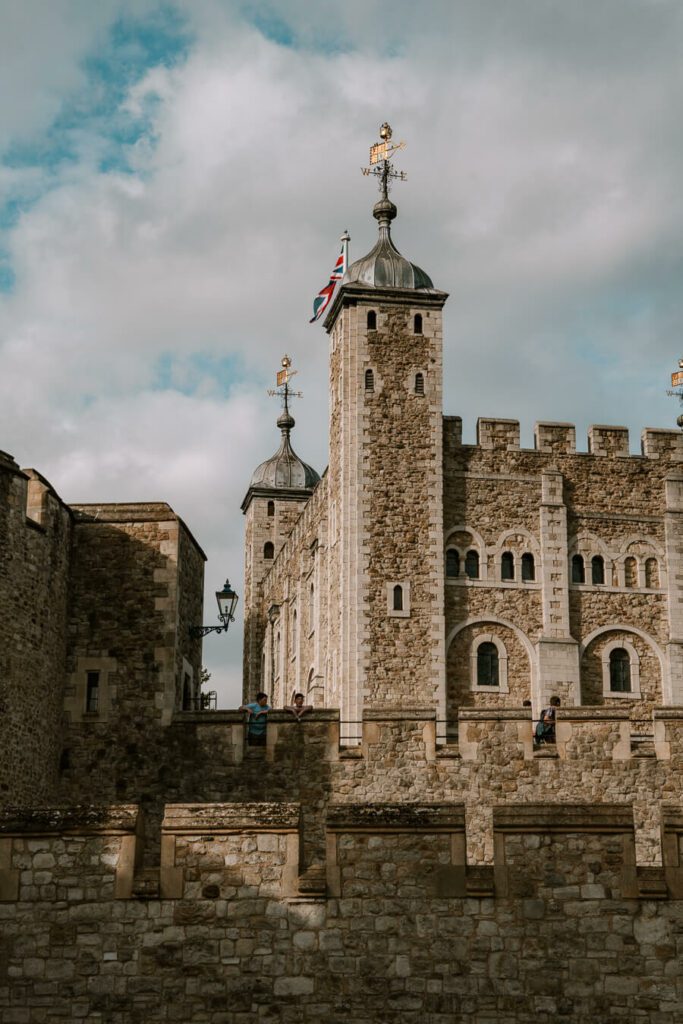 #10 Tower Bridge
Famous around the world, Tower Bridge is probably already on your London tourist bucket list. Adjacent to the Tower of London is the iconic Tower Bridge. (It's often mistakenly called London Bridge, but London Bridge is further upriver and really not very exciting).
Marvel at this great feat of suspension bridge engineering and design and don't forget to visit inside the Towers, the Victorian Engine room at the upper walkways that connect the towers together.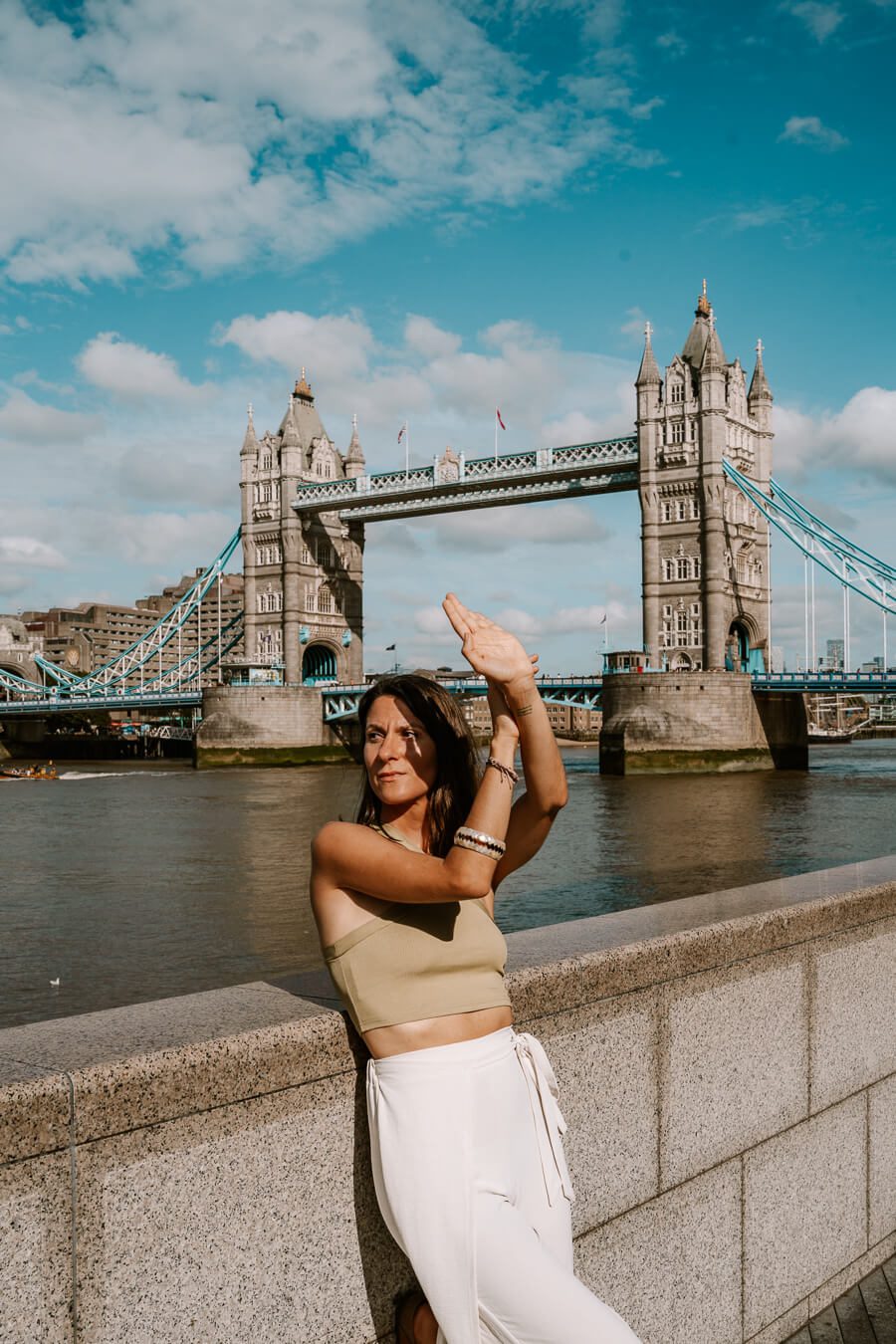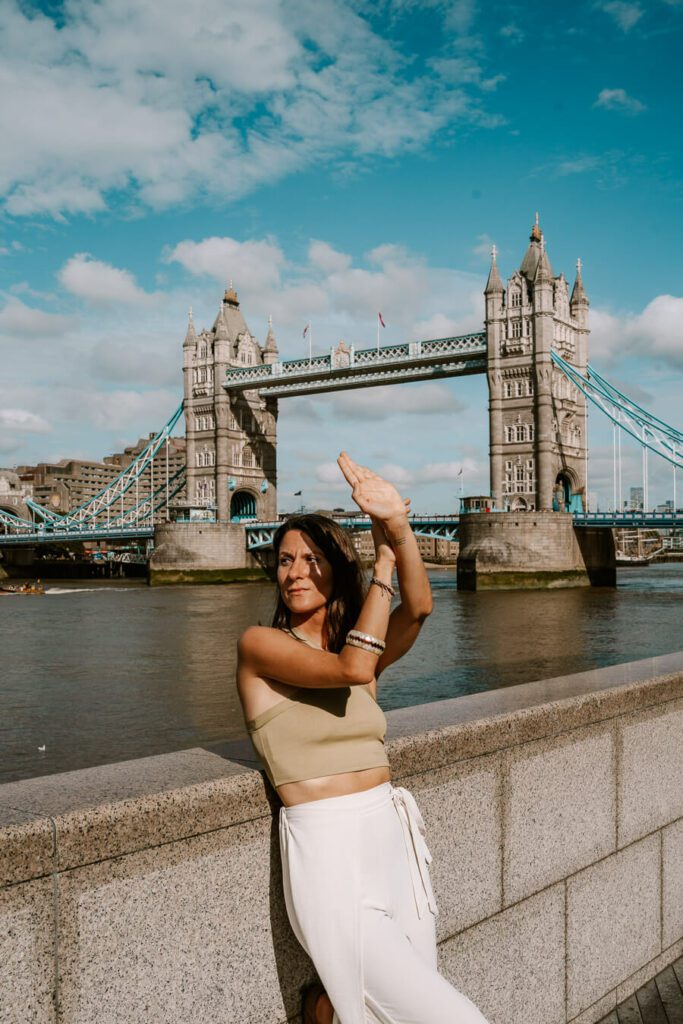 #11 Shakespeare's Globe Theatre
The Globe was first built in 1599 by Shakespeare's playing company however the original building burned to the ground during an accidental fire in 1613. Rather than reconstructing it, a new one was built adjacent and since then has been a space dedicated to Shakespeare's plays.
You can purchase a standing ticket and enjoy an authentic Shakespeare production for just £5. Check out what's on here.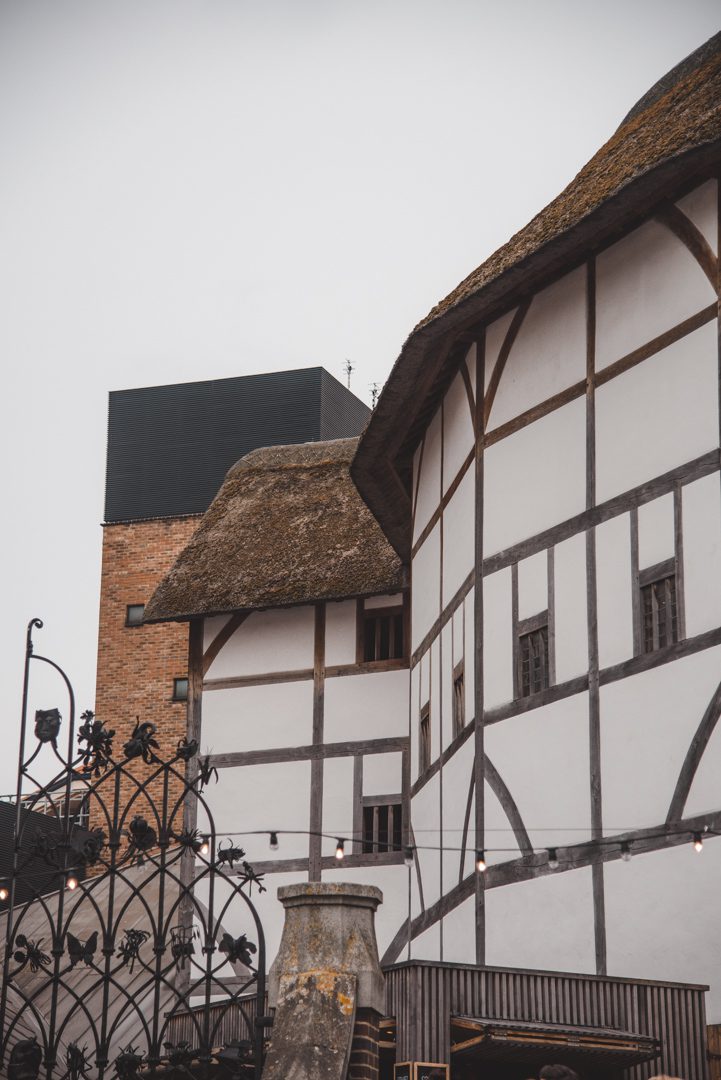 #12 The Natural History Museum
Worth a visit for just the exquisite Victorian architecture of the museum itself, this museum is a gem for those interested in the Natural World. Discover where dinosaurs came from, how the solar system works and just about anything else.
The Natural History Museum is a London must do if travelling with kids!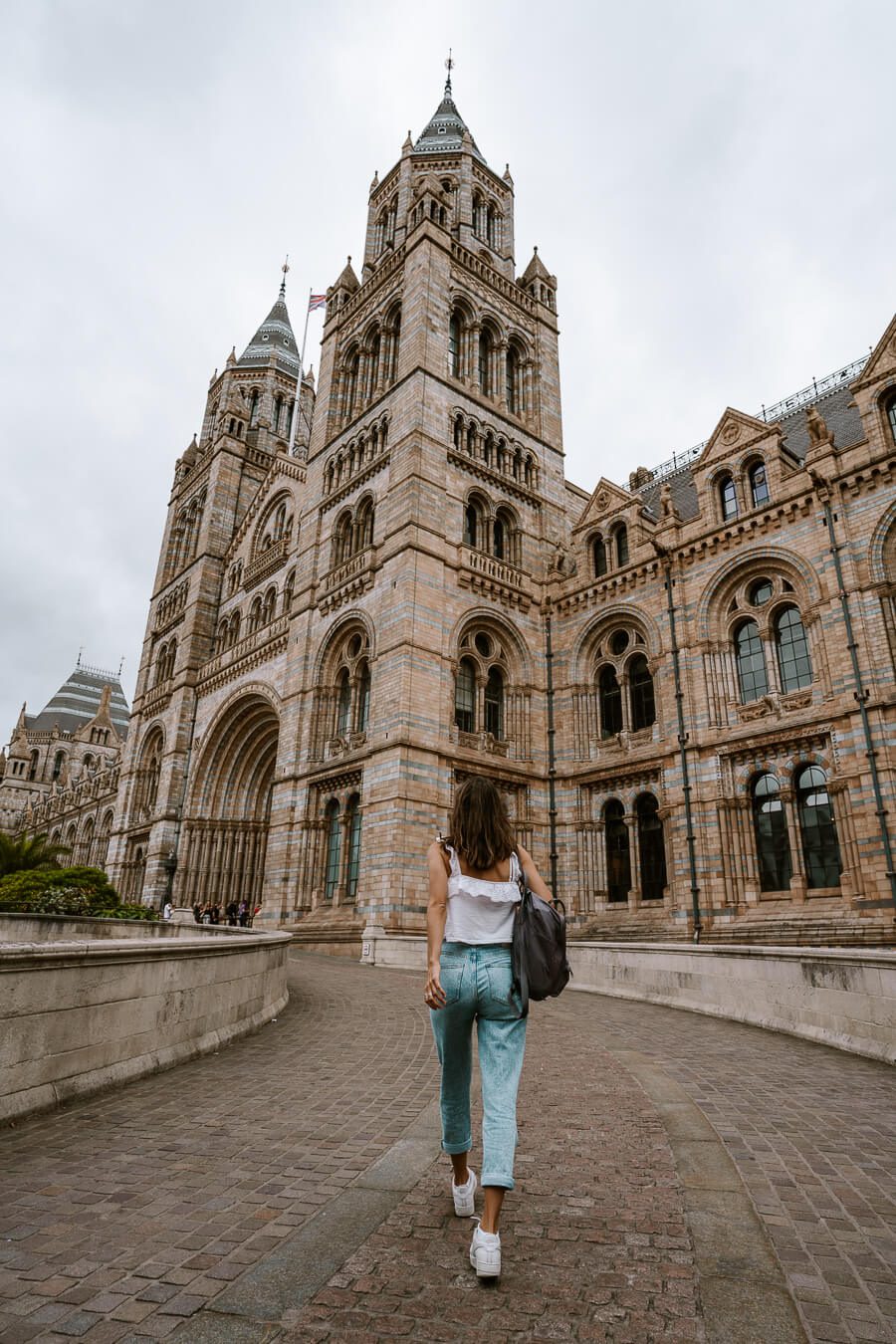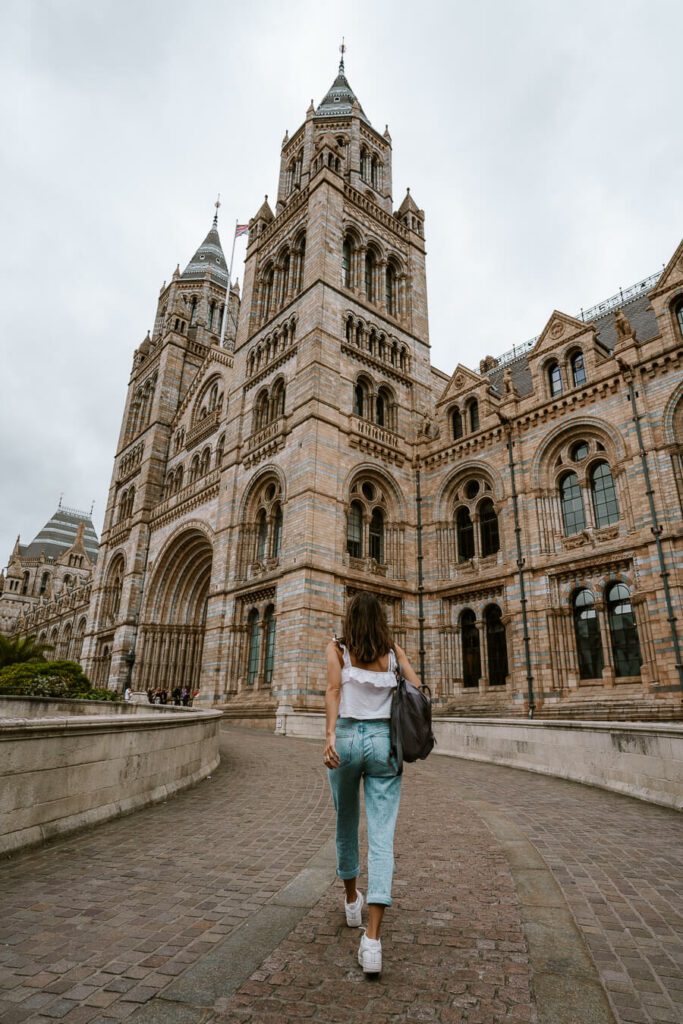 Did you know that most of London's biggest and most famous museums belong to the State and therefore to the public? The logic goes that as the public owns these museums we should not have to pay to see what's inside. For this reason, all of the biggest museums in London are free.
You'll have to pay for private museums and special exhibitions but the permanent collections are always free. If you're looking for the best free things to do in London, visit the museums!
#13 Sky Garden
London has a truly iconic skyline that can't be missed and there are various places you can view it from.
Sky Garden at 20 Fenchurch Street is one of the newest places for an incredible view of the city. Not only is the view amazing, but it's also the highest indoor garden in London and there are many cafes, bars and restaurants for you to relax and take in the view.
Entrance is free, just reserve your ticket ahead of time on their website. The best time to go is sunset but it's also the most crowded.
Top tip: The Sky Garden is one of the best things to do when in London. It's really popular so make sure to reserve your ticket weeks in advance to avoid disappointment.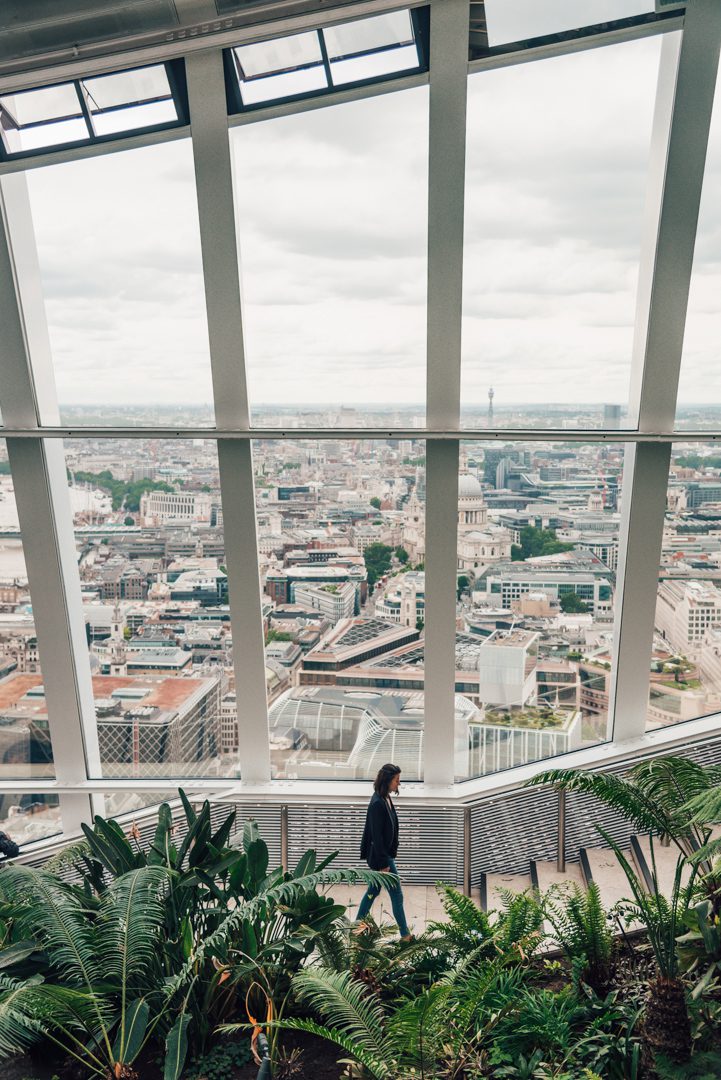 #14 St. Paul's Cathedral
The iconic London church is unmissable from the London skyline and from any London bucket list. Pop in and gaze at the grandest dome in the city and one of the largest in the world. The impressive neoclassical architecture is something to marvel at both inside and out.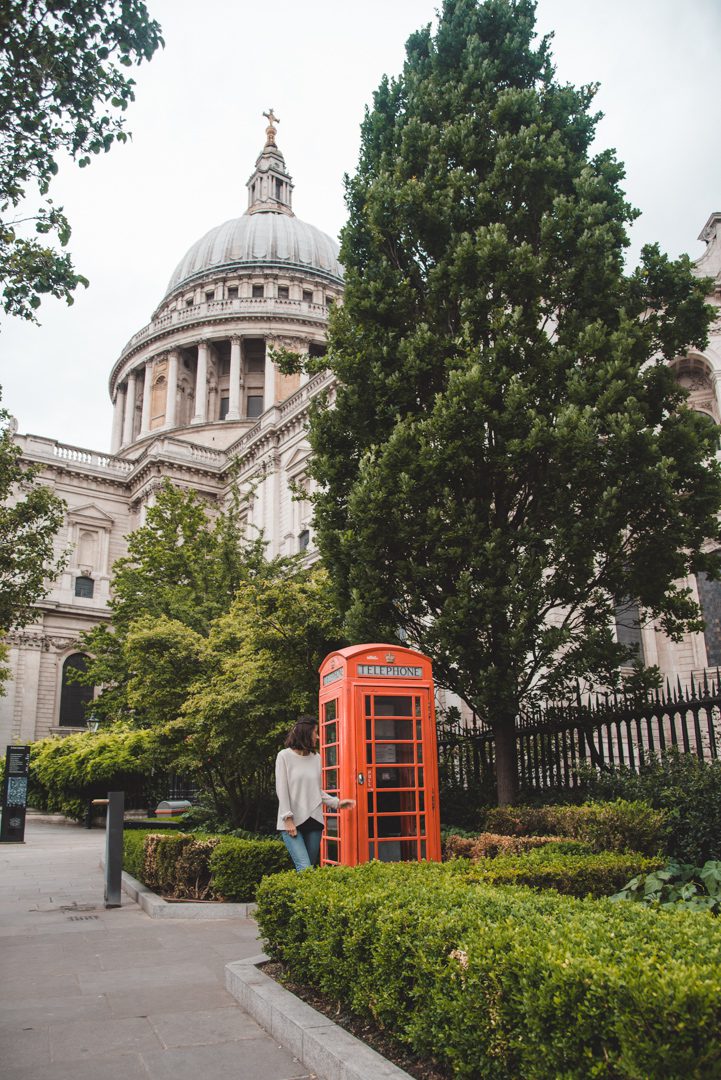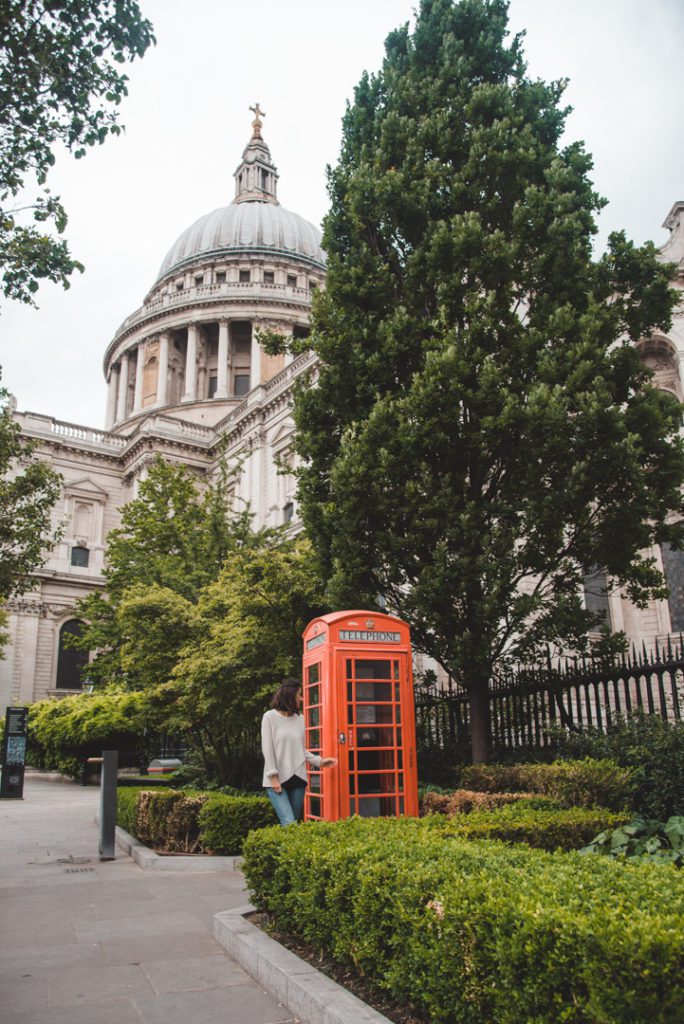 Read more: 15 Non-Touristy Things to Do in London by a Local
#15 Borough Market
For all things food head to Borough Market just on the south side of London Bridge. If you're a foodie, a visit to Borough Market is one of the best London activities.
Eat your way through traditional British pies, pasties and fish and chips as well as the highest quality fresh fruit juices and smoothies, breads, cheeses, cakes, pastries and many more delicious, local products.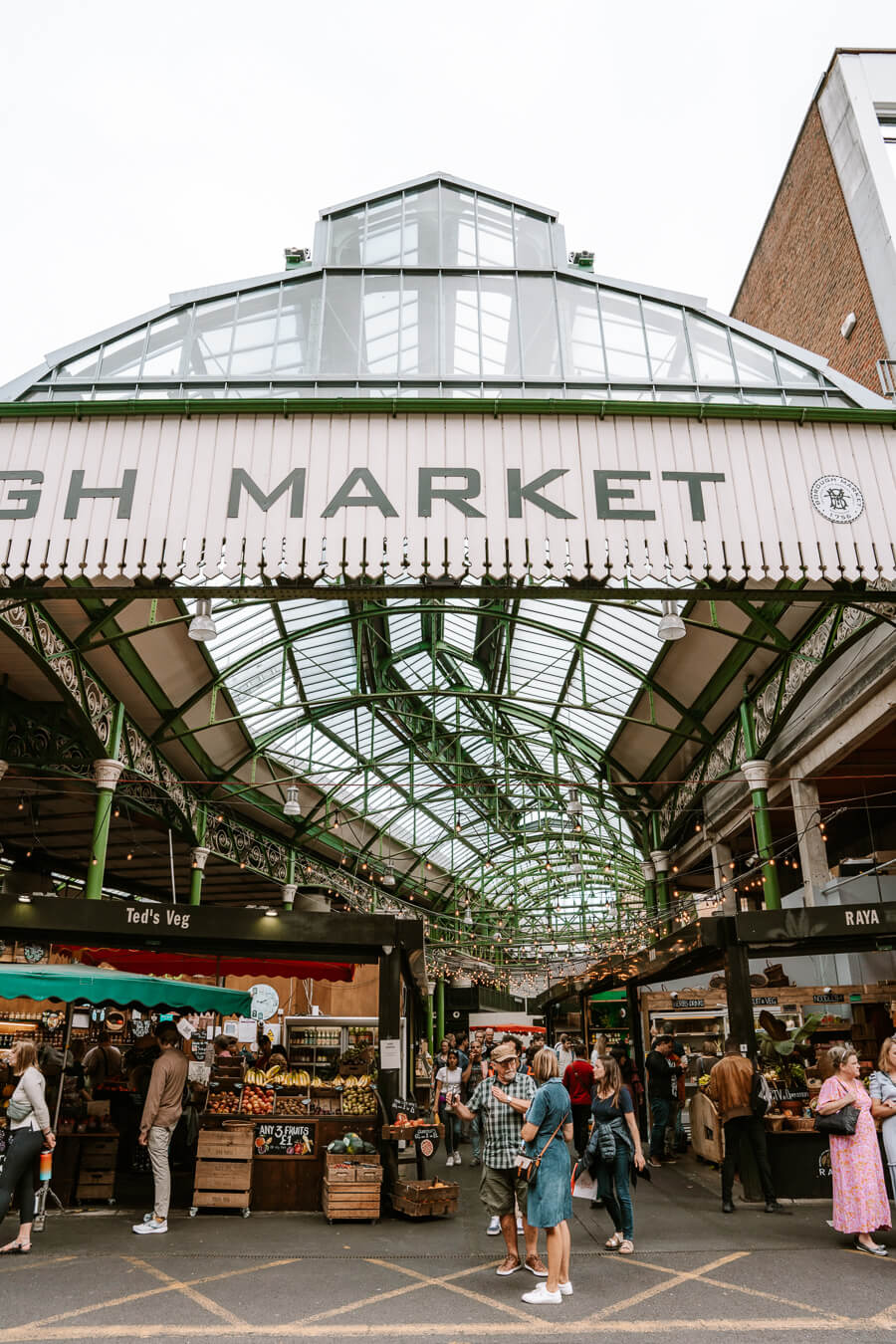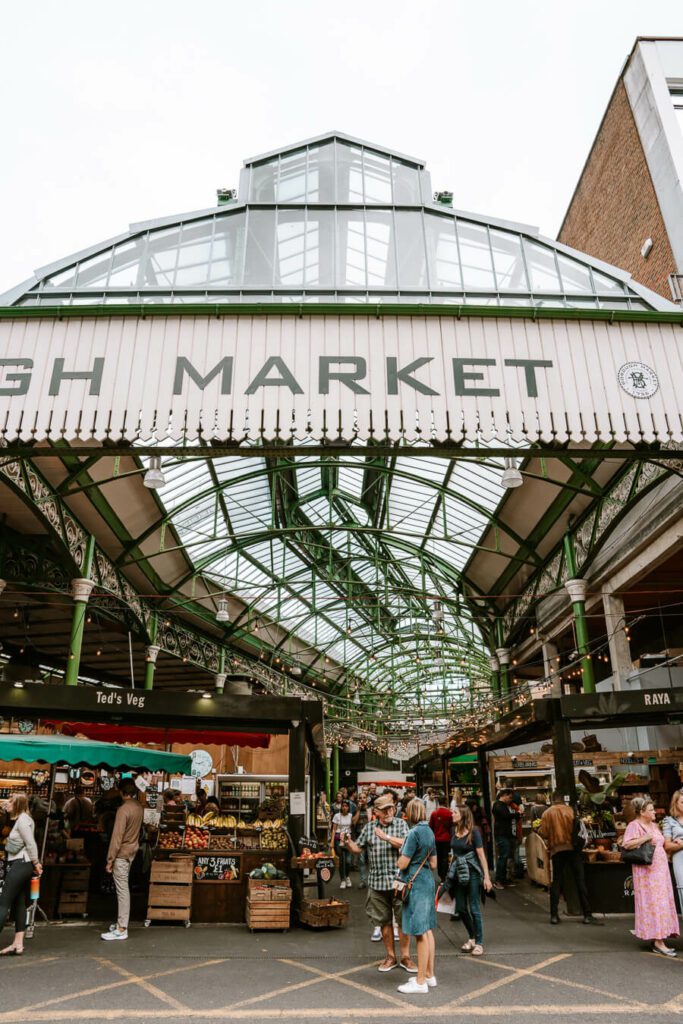 #16 The Shard
One of the newest, tallest and possibly most talked-about additions to the London skyline and a view from here or the Sky Garden isn't to be missed.
The Shard is home to many offices, hotels, bars, restaurants and an observation deck. Instead of paying for the observation deck, I recommend you head to one of the bars at Hutong or Aqua Shard restaurants for a delicious meal or cocktail with the epic London skyline before you.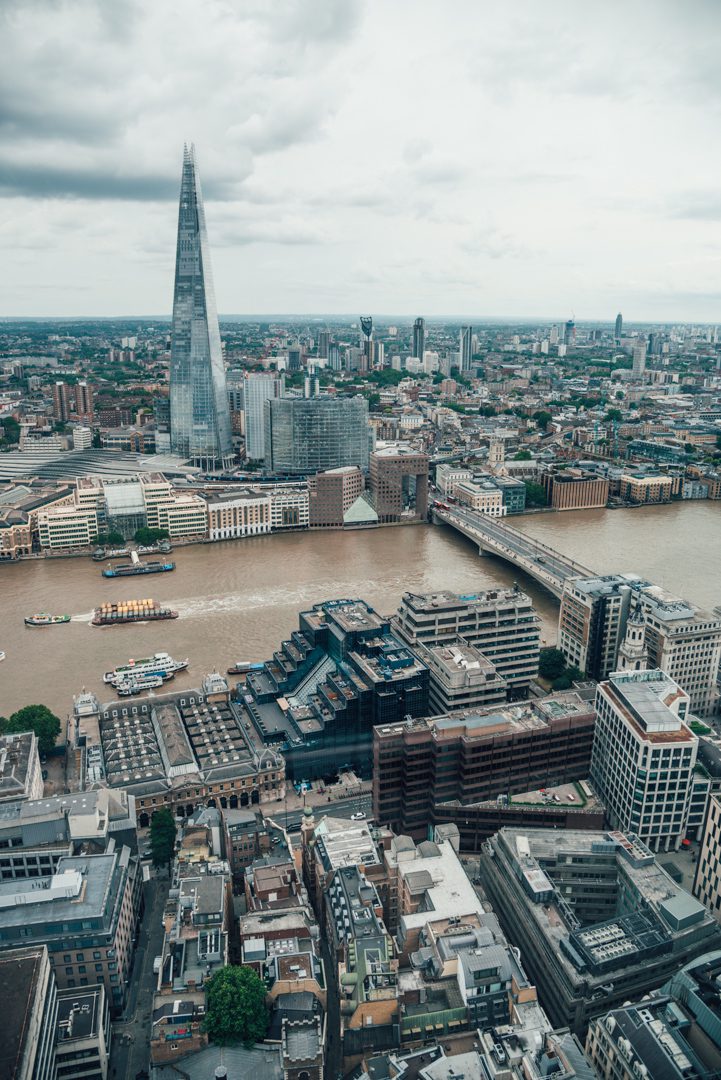 #17 Piccadilly Circus
Located at the edge of Soho, Piccadilly Circus, London's liveliest traffic junction is London's equivalent of New York's Times Square. Bright lights and flashing billboards fill your eyes with today's hottest products.
Mingle with the crowds, meet up with friends or simply take photos at this iconic spot. From here you can also visit Lilywhite's London iconic sports store, the Criterion Theatre for its unique Art Noveau architecture, or just sit down on Shaftesbury Memorial Fountain and people watch.
From here you can head up Shaftesbury Avenue to Soho or down Coventry Street to Leicester Square and Chinatown. In less than 30 minutes you'll get to experience many of the amazing things to see in London.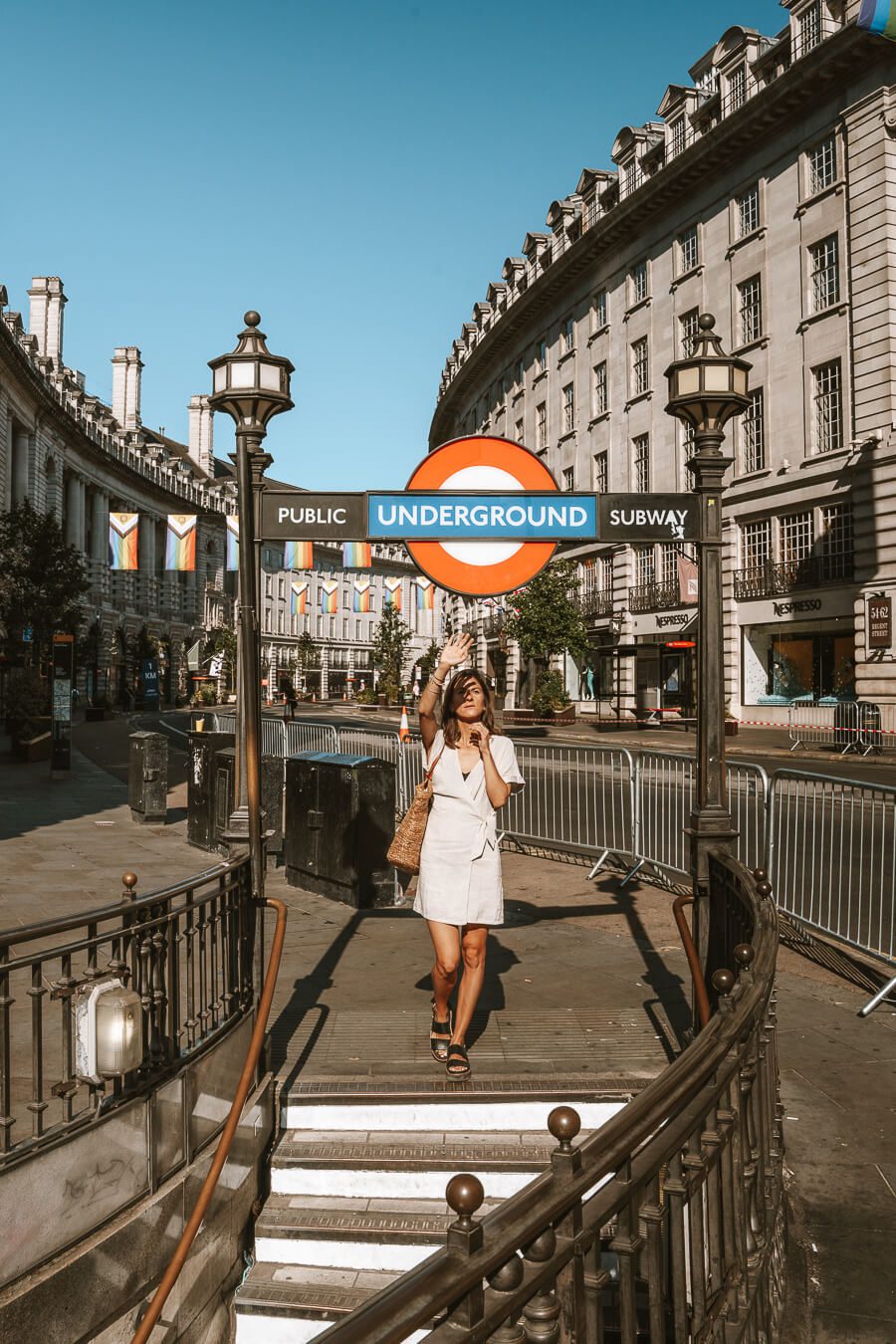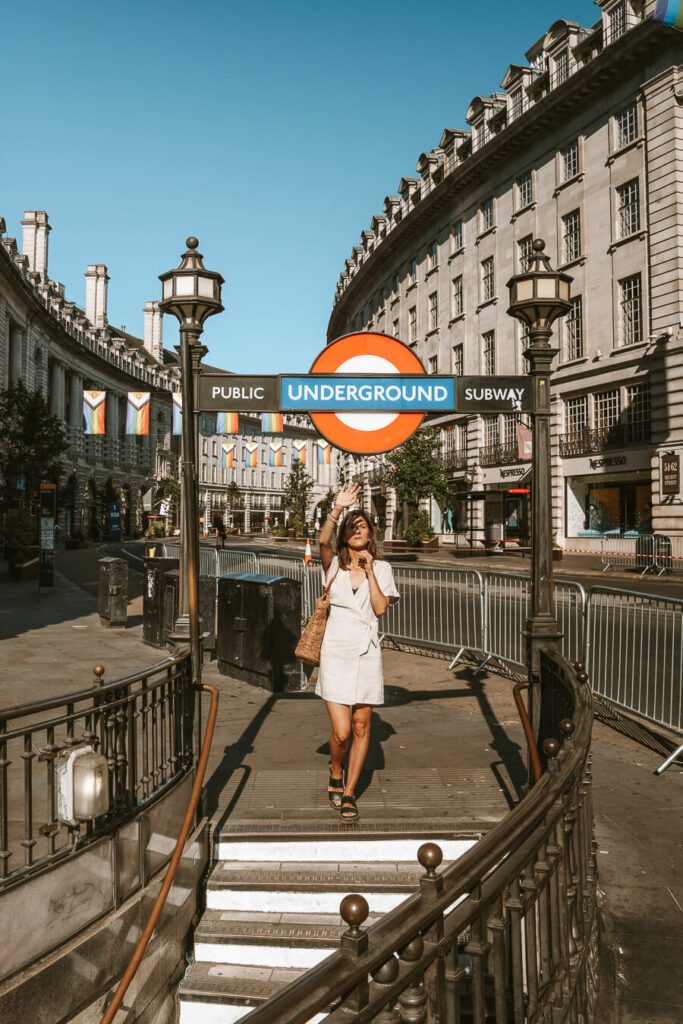 #18 Oxford Street, Regent's Street and Carnaby Street
Located just off one another these three streets make up London's hottest shopping area. Head to Oxford Street for UK fashion brand Topshop's flagship store, Niketown as well as all your other major fashion brands.
At the top of Carnaby Street, you'll also find Liberty's of London's one of the coolest and most unique department stores in London. Head to Carnaby Street for a pedestrianised, more boutique fashion experience as well as a plethora of pubs and restaurants to choose from when you're ready to drop.
These areas get extremely busy, especially at the weekends. I highly recommend starting early to not only make the most of your day but to beat the crowds. Most stores open at 10 am on weekdays and at midday on Sundays.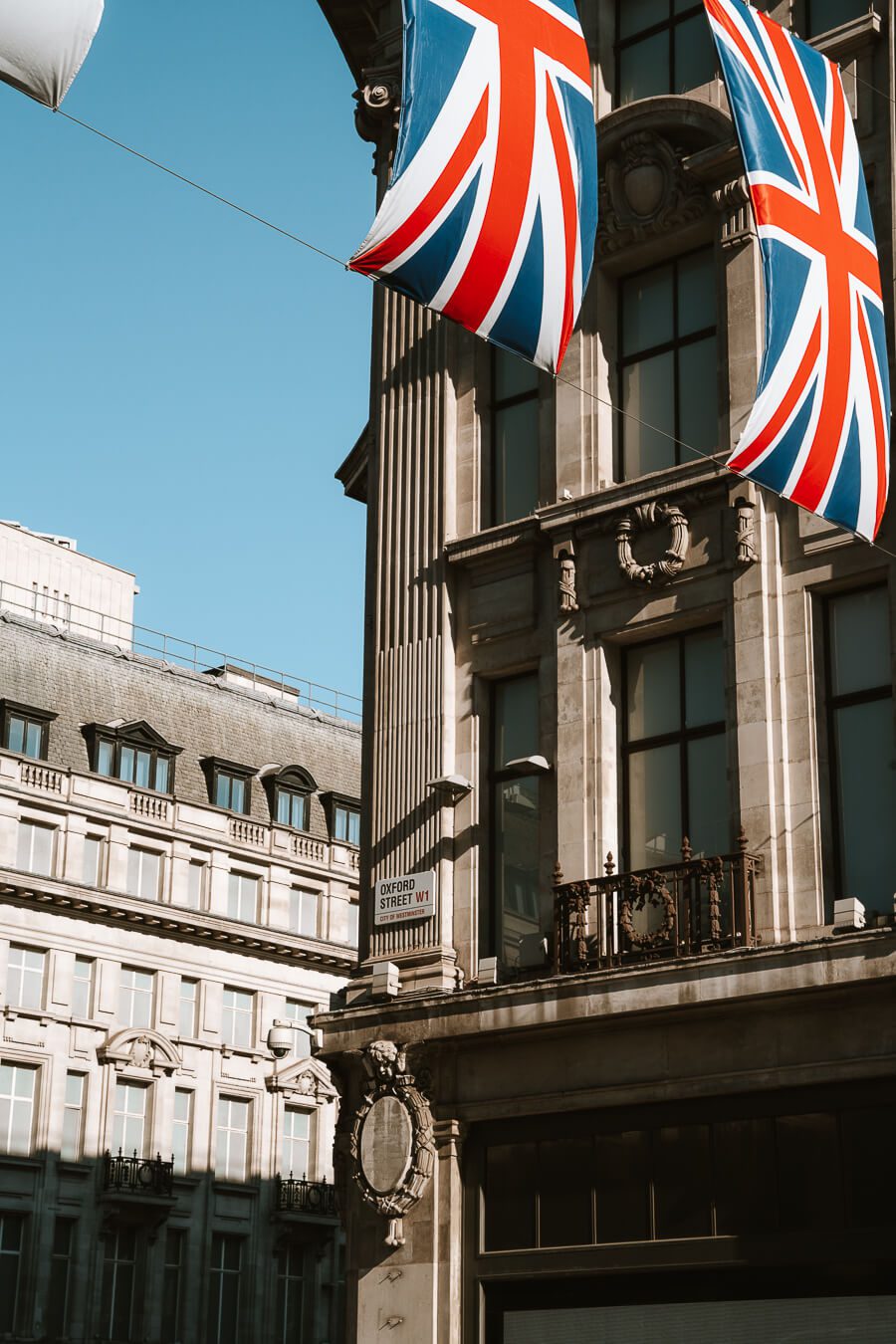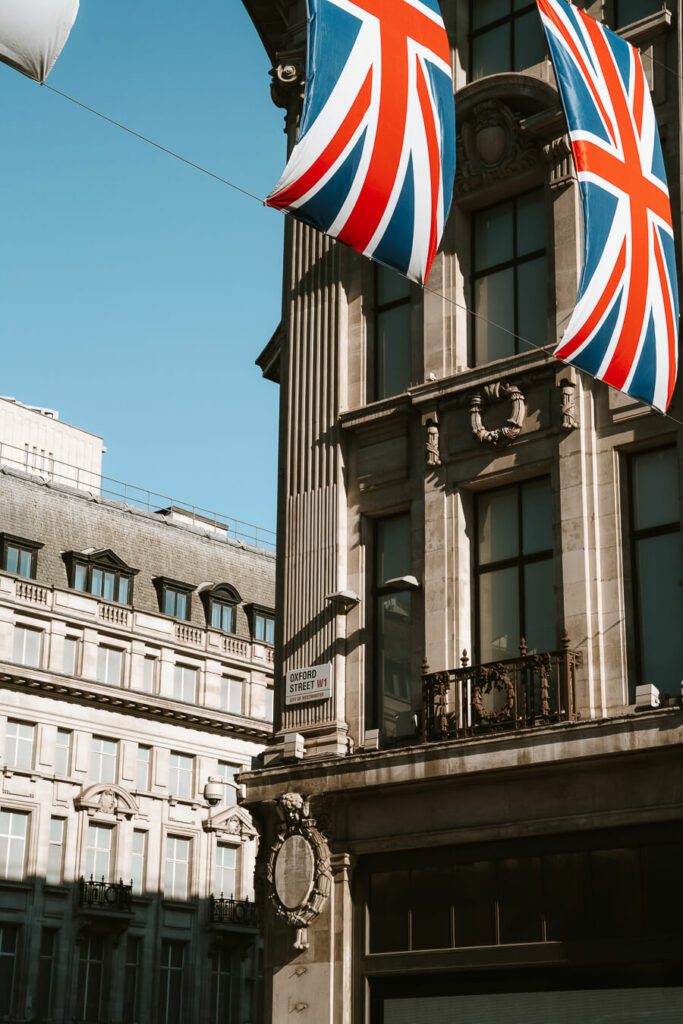 #19 The National Gallery
Located on the top end of Trafalgar Square this is London's most important historical art gallery. You can take a tour through the Italian Renaissance, French Revolution and Britain's art history in just this one museum.
Inside you'll find works by Leonardo da Vinci, Van Gogh, Rembrandt, Rubens, Monet, and Cezanne amongst others. You could easily spend half a day in the National Gallery looking at all the treasures but I don't suggest you do, especially if you want to tick off some more London bucket list sights.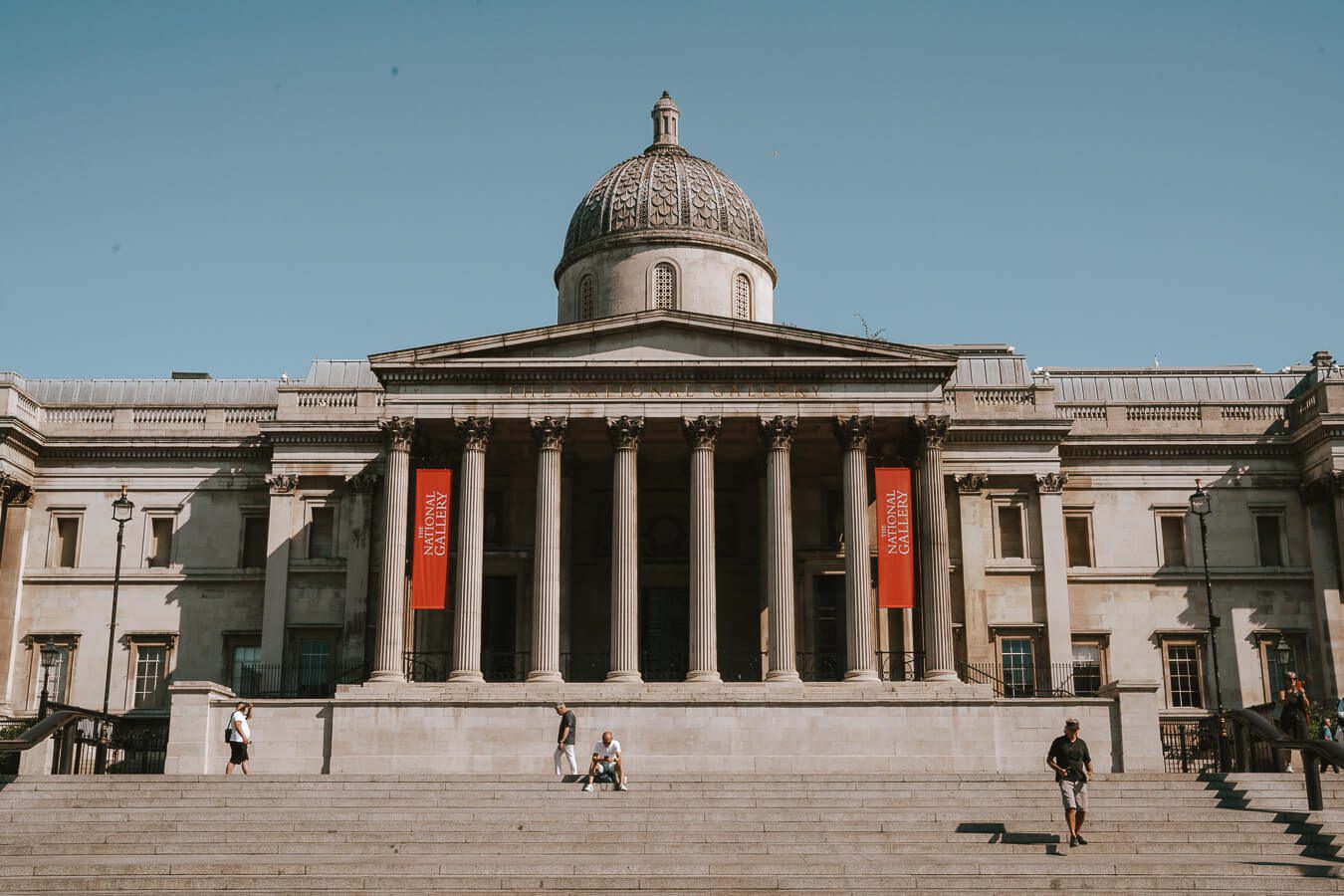 #20 Covent Garden
Covent Garden is a glass-ceilinged, neo-classical building that was once a farmers market and is now an area for shopping, theatre and restaurants.
It's a great place to wander around in, window shop and of course, check out the street performers. Don't forget to check out Neal's Yard, a tiny court with some cool shops, colourfully painted buildings and some of the smallest alleyways in the city.
Make sure to also check out the Royal Opera House, right around the corner from Covent Garden. It's one of the most beautiful theatres in London and it also has a beautiful cafe inside so it's worth wandering in for a coffee and a peek inside.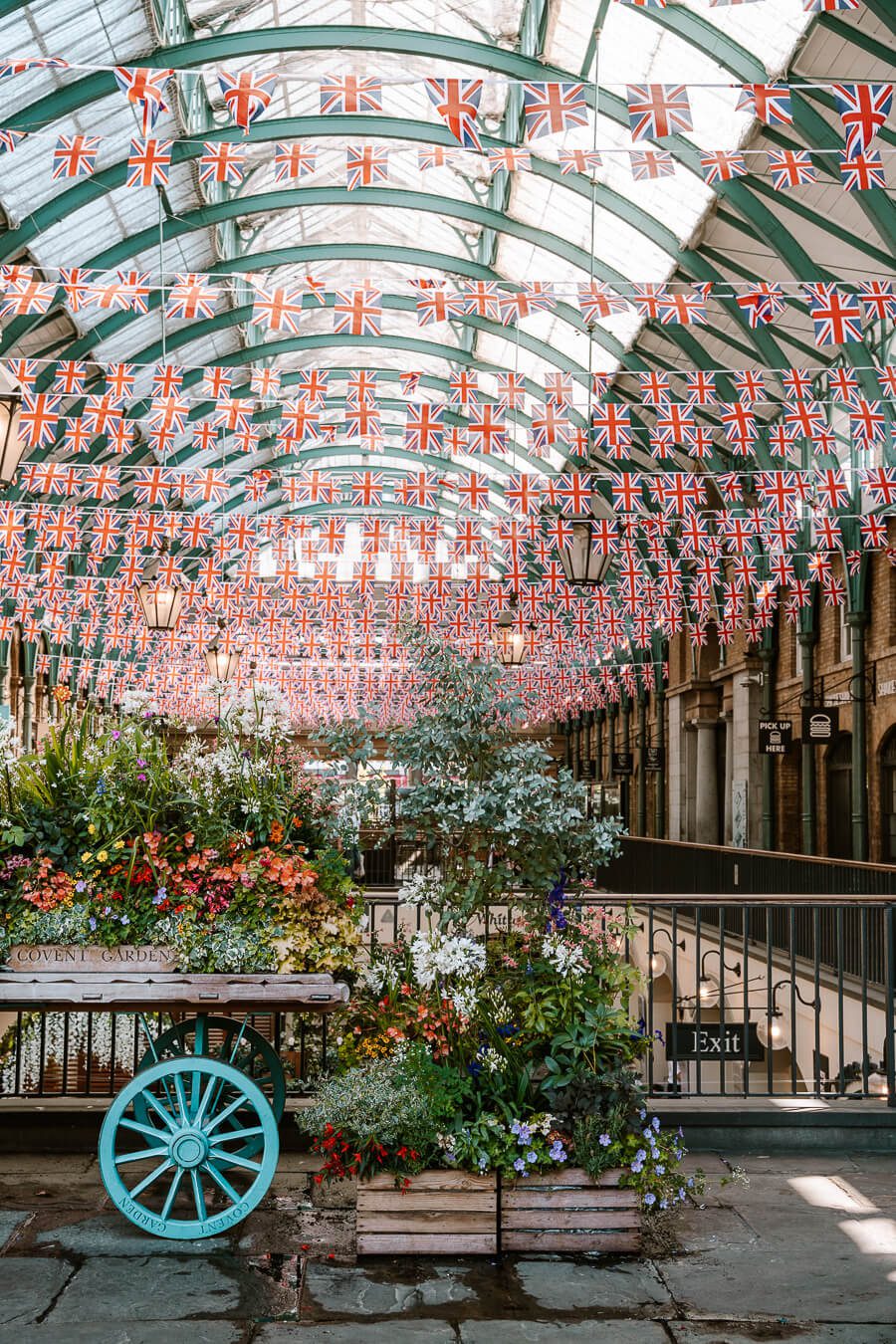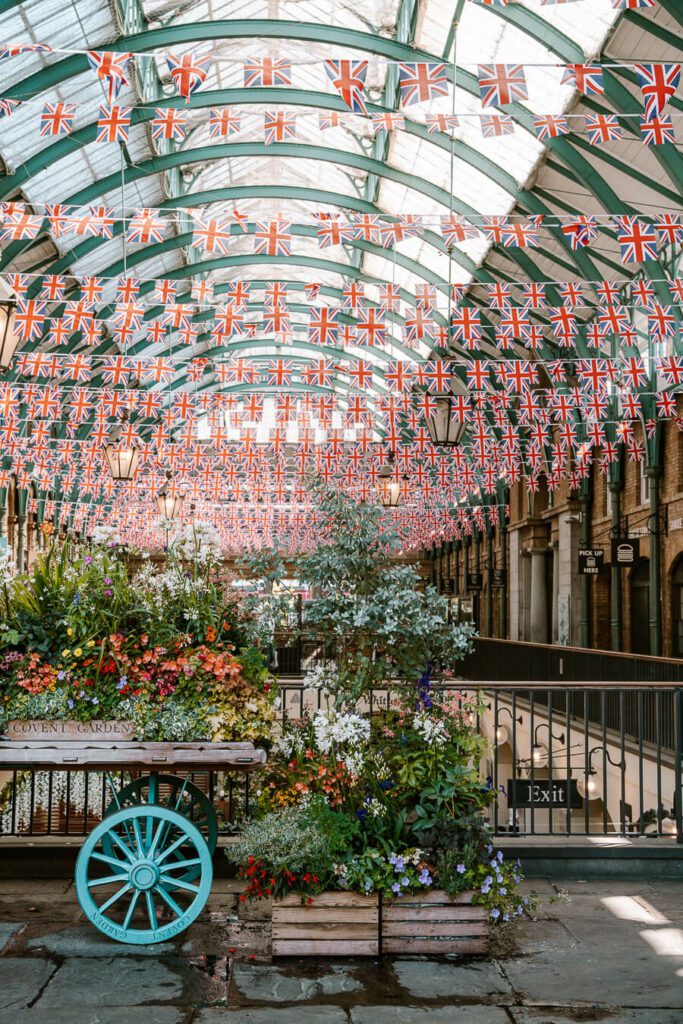 #21 Ride a Double-Decker Bus
The classic double-decker Routemaster of London will always be a symbol of the city, even though most buses have now been swapped out for greener, safer and cleaner electric or hydrogen buses. Riding the original London bus however remains one of the essential things to do in London.
There is, however, one route that is operated by the old, classic routemaster- the number 15, heritage route. Nowadays the route has been limited to just running on weekends for only 60 days a year.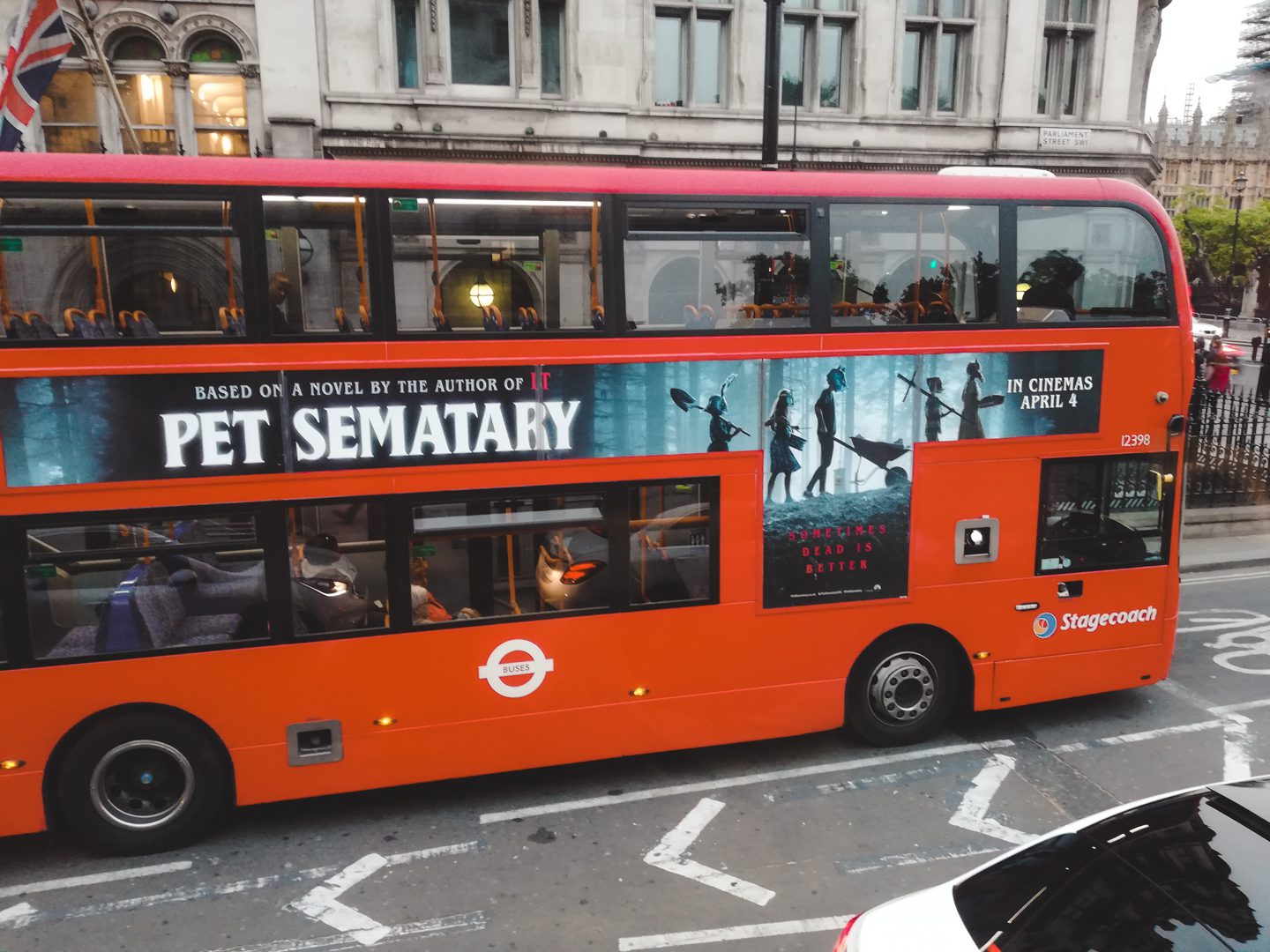 #22 See a Musical at the West End
London's theatreland or West End is full of highly acclaimed musicals and plays from classics like Les Miserables to modern productions like Aladdin. London's theatre scene is bursting with talent and a night at the theatre is a must-do.
The Phantom of the Opera is one of London's longest-running and most famous musicals and it's one that I would personally opt for when in the city. Buy tickets online here
#23 Kew Gardens
If you're looking for some peace and quiet from the non-stop movement of London life head to Kew Garden for a breath of fresh air. It's one of the best outdoor things to do in London.
Wander around the vast gardens and make sure to visit the Japanese gardens, Great Pagoda and Rock Gardens as well as the famous Palm House- a stunning indoor rainforest. Entry cost £16.50.
I probably wouldn't recommend a visit in late autumn or winter.
#24 Little Venice
Little Venice is such a lovely area of London and is overlooked by many visitors.
Located near the Warwick Avenue tube station in West London it's a small area full of meandering canals, leafy gardens and cafes on canal boats. It's a superb place to wander around for a couple of hours and get off the tourist trail. I'm not sure why it's called Little Venice, it reminds me more of Amsterdam.
Read more: The Perfect Canterbury Day Trip Itinerary (from London)
#25 Have a Pint of Ale at a Pub
Pub culture is what London and Britain are all about. Between 5-6 pm on weekdays pubs fill out and overflow onto the street with office workers having a quick pint before heading home. The pub is the place where you meet friends, have a long lunch with family on Sunday or come to read the newspaper and have an ale.
Ale is the traditional drink of choice in pubs, it's more fruity or hoppy than beer, has less gas and is served cool and not cold. I highly recommend you give it a try!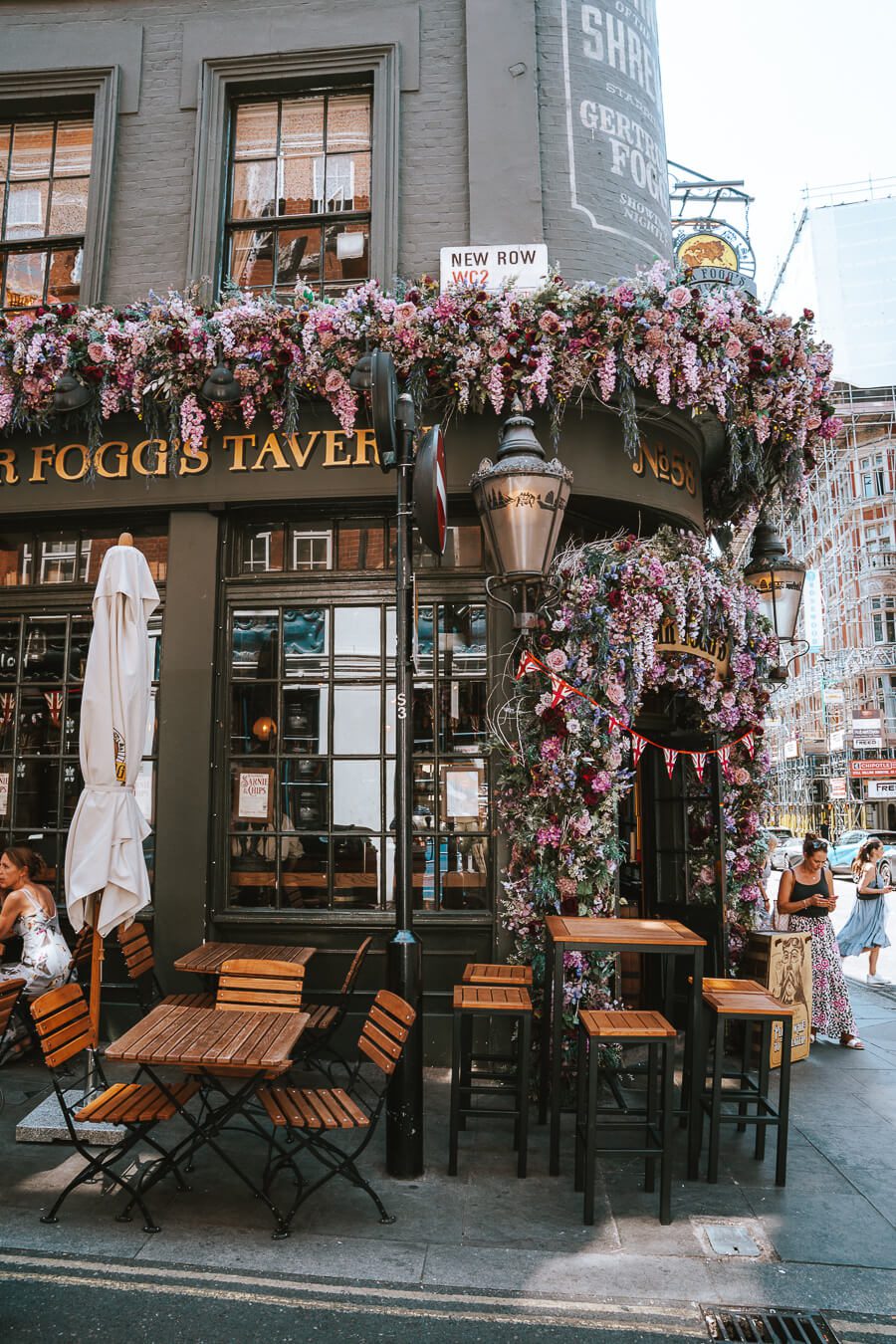 #26 The London Bucket List Picnic in Hyde Park
Visitors are always surprised to discover how green London is- I know I am whenever I come back. Central London is full of many parks from Primrose Hill and Regents Park in the North to Hyde Park and St. James Park further south.
A picnic is a fabulous way to enjoy and see the parks and get a feel for London life, provided it isn't raining. Head to any one of the sandwich/sushi chains such as Pret a Manger, Eat or Itsu, load up on ready-made picnic treats and head to the park.
#27 Take a London Tour
If you don't have too much time in London and you want to get in the best experiences and sights in a short amount of time, the best way to do so is on a London walking tour. There are so many tours to choose from in London from food tours around the city, tours to see particular sights or tours around experiences like this Warmer Bros and Harry Potter tour.
For tours around London, I highly recommend using either Viator or Get Your Guide. Browsing these websites will give you a better idea of what's on offer and what you might be interested in. Click below to start looking.
#28 Have a Full English Breakfast
A London Bucket List wouldn't be a London Bucket List without an English breakfast. Probably the most famous breakfast in the world the English breakfast cannot be missed when in London.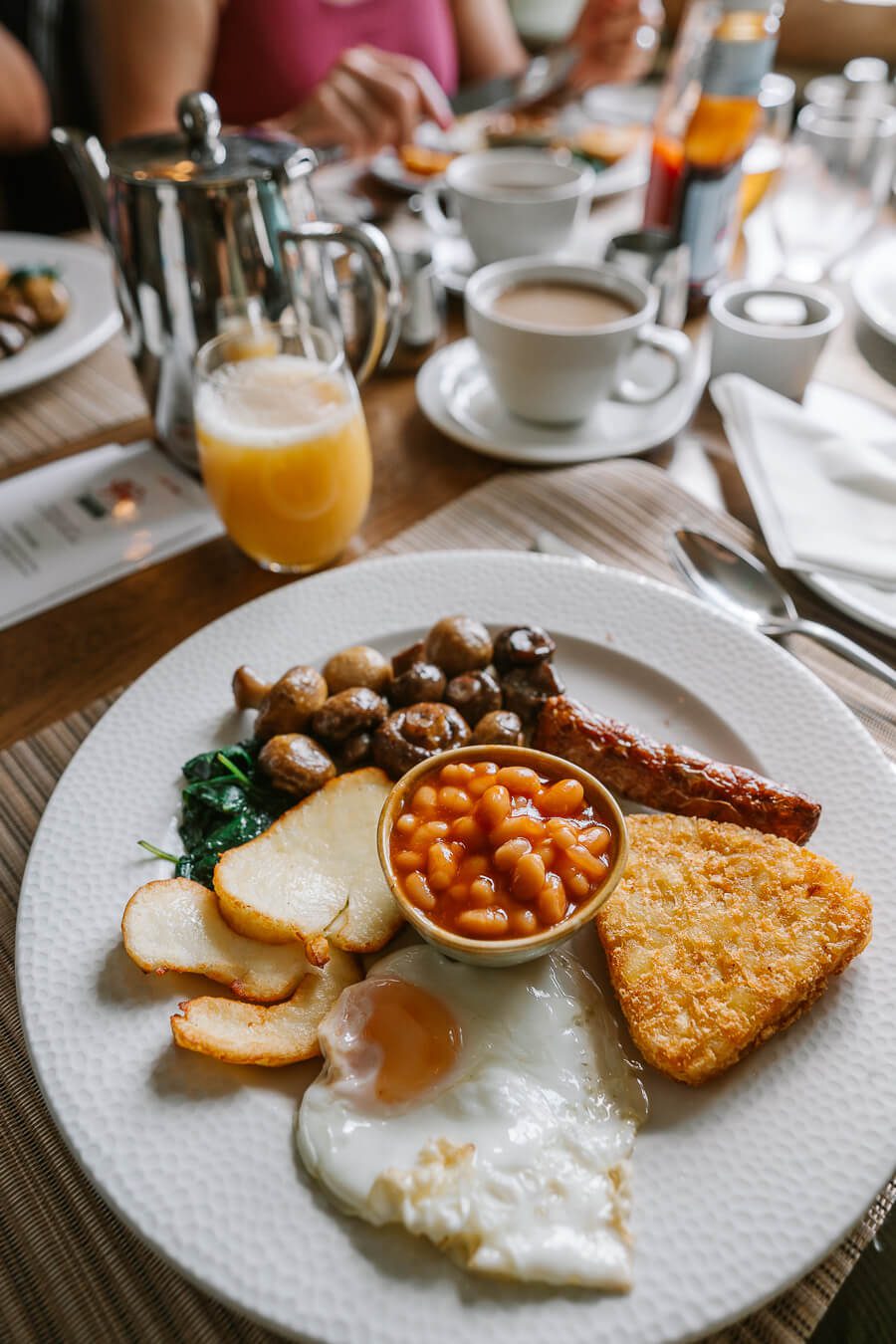 Traditionally served with eggs cooked how you like, sausage, bacon, hash brown, grilled tomato and mushroom, baked beans and toast. Yes, it's a lot of food and yes it will keep you full until dinner.
If like me, you prefer the plant-based version there are a few places in the city that do an epic one. Head to Gallery Cafe or Farmacy for the best vegan English Breakfasts.
#29 Visit Westminster Abbey
A UNESCO World Heritage Site, a tremendous Gothic Church and one of the most important spots in London. It's the Coronation site of Queen Elizabeth II and most recently the place Prince William and Kate got married.
It's one of the best examples of Northern European Gothic Architecture in England, along with Canterbury and York. Apart from the Abbey itself, you can also visit the Chapter House, the great Dormitory and the Monk's gardens and cloisters- the abbey was home to Benedictine Monks until the 1500s.
While the Abbey is pretty impressive on the outside, it's even more impressive on the inside. As one of the must sees in London, I highly recommend going in.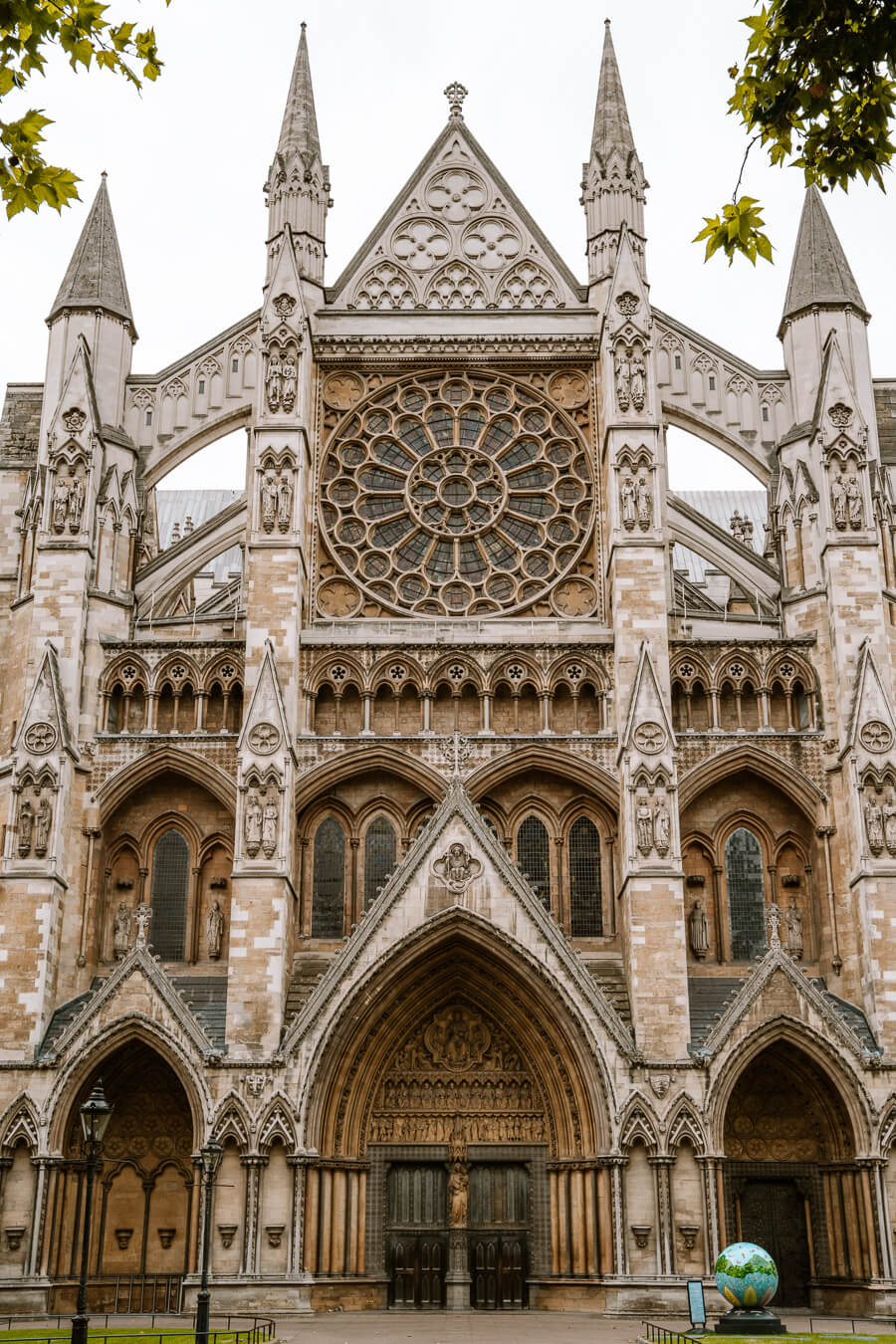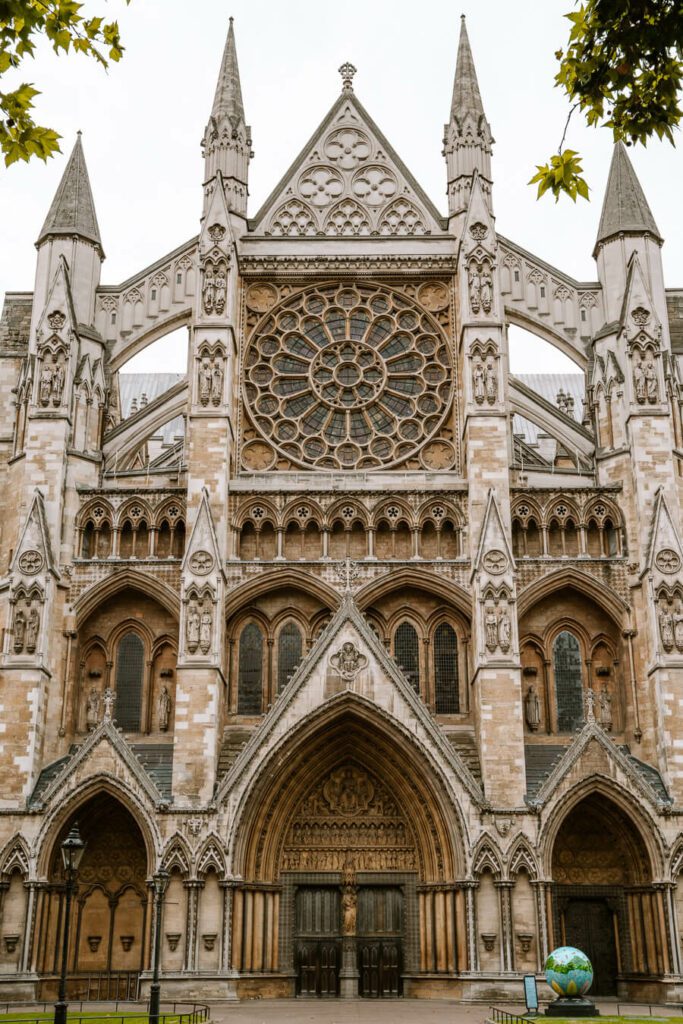 #30 Climb to the Top of Primrose Hill
Head just north of Regent's Park and London Zoo, climb to the top then relax and take in the view of the city centre from London's highest point that isn't in a building.
#31 Shop at Harrod's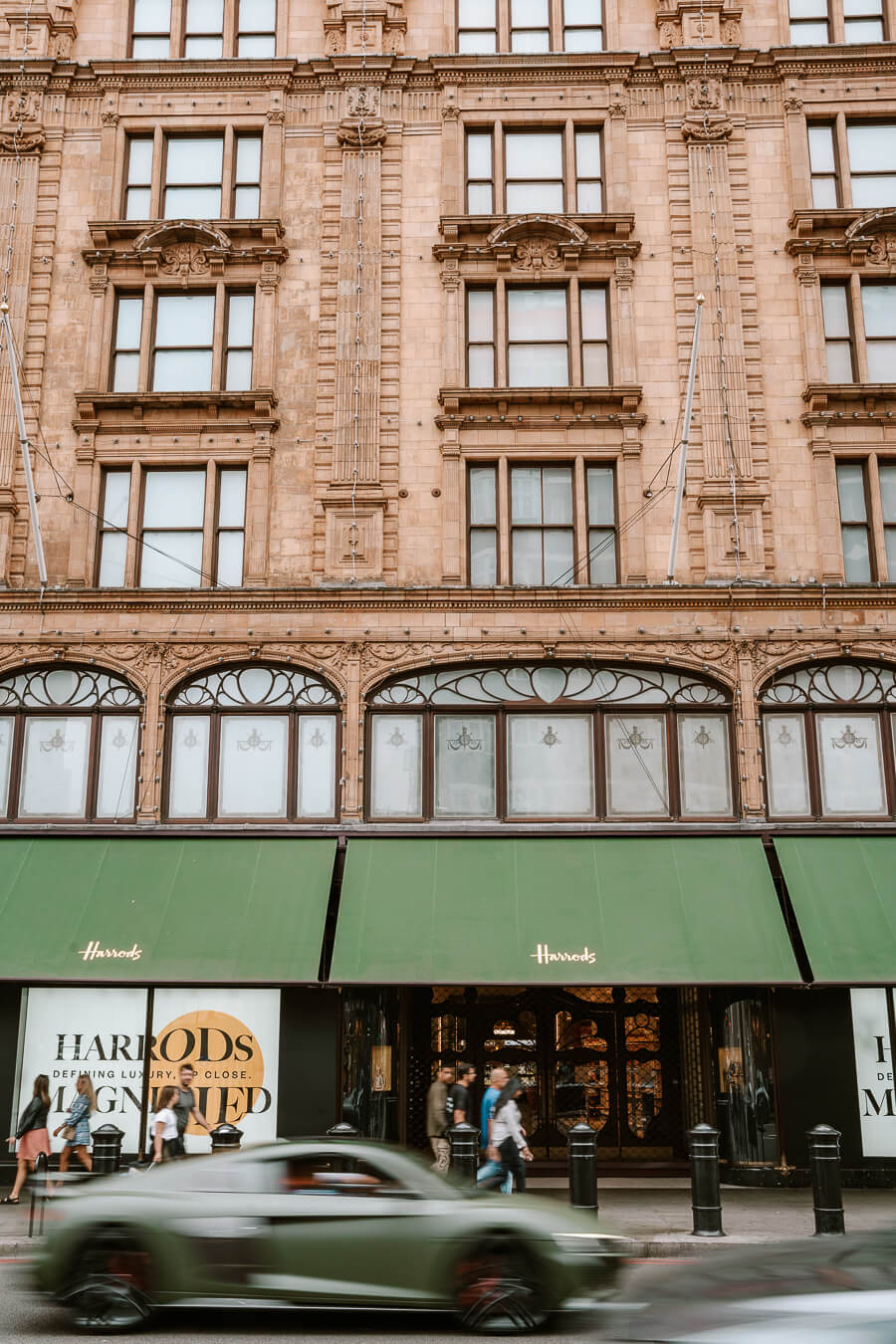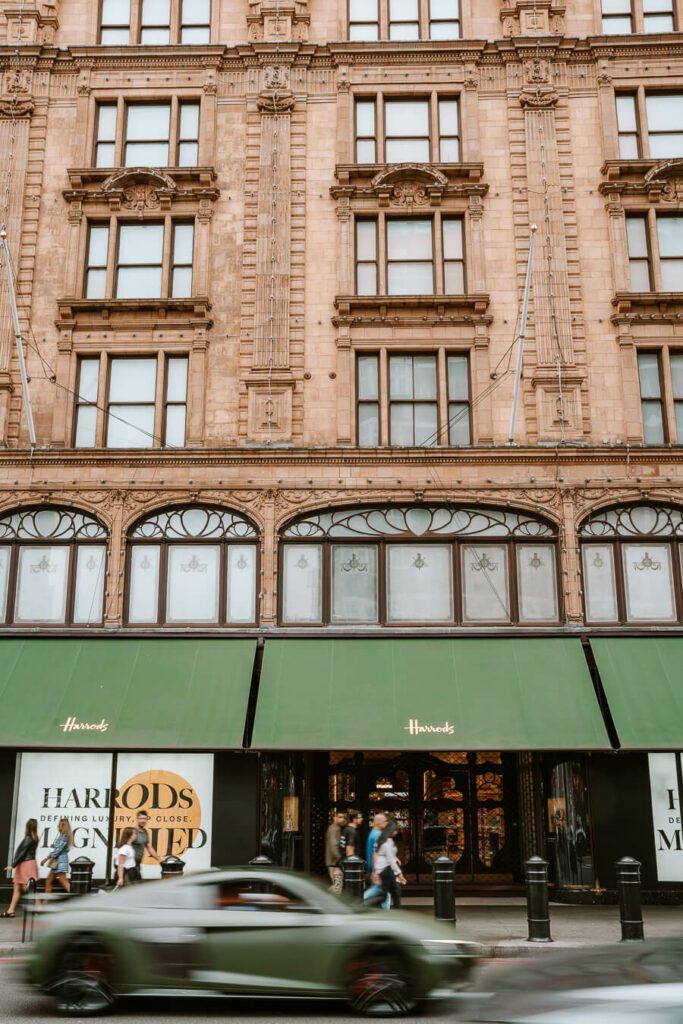 A London shopping bucket list must-do! London's most iconic department store and a must for any first-time visitor. I head straight for the food hall which has some amazingly delicious temptations on offer.
Even if you aren't interested in shopping come just to check out the building. If you don't get to Harrods, Fortnum & Mason or Selfridges in Picadilly and Oxford Street make great alternatives.
#32 Visit Chinatown
London's Chinatown must be one of the largest and most famous Chinatowns anywhere in the Western World. Here you'll be able to experience everything related to Chinese culture from restaurants to supermarkets, bubble tea cafes and gift shops.
It's one of the best places to go for a Chinese meal and you can choose from more British-focused Chinese to real authentic Chinese restaurants that specialise in Szechuan, Cantonese or other regional foods.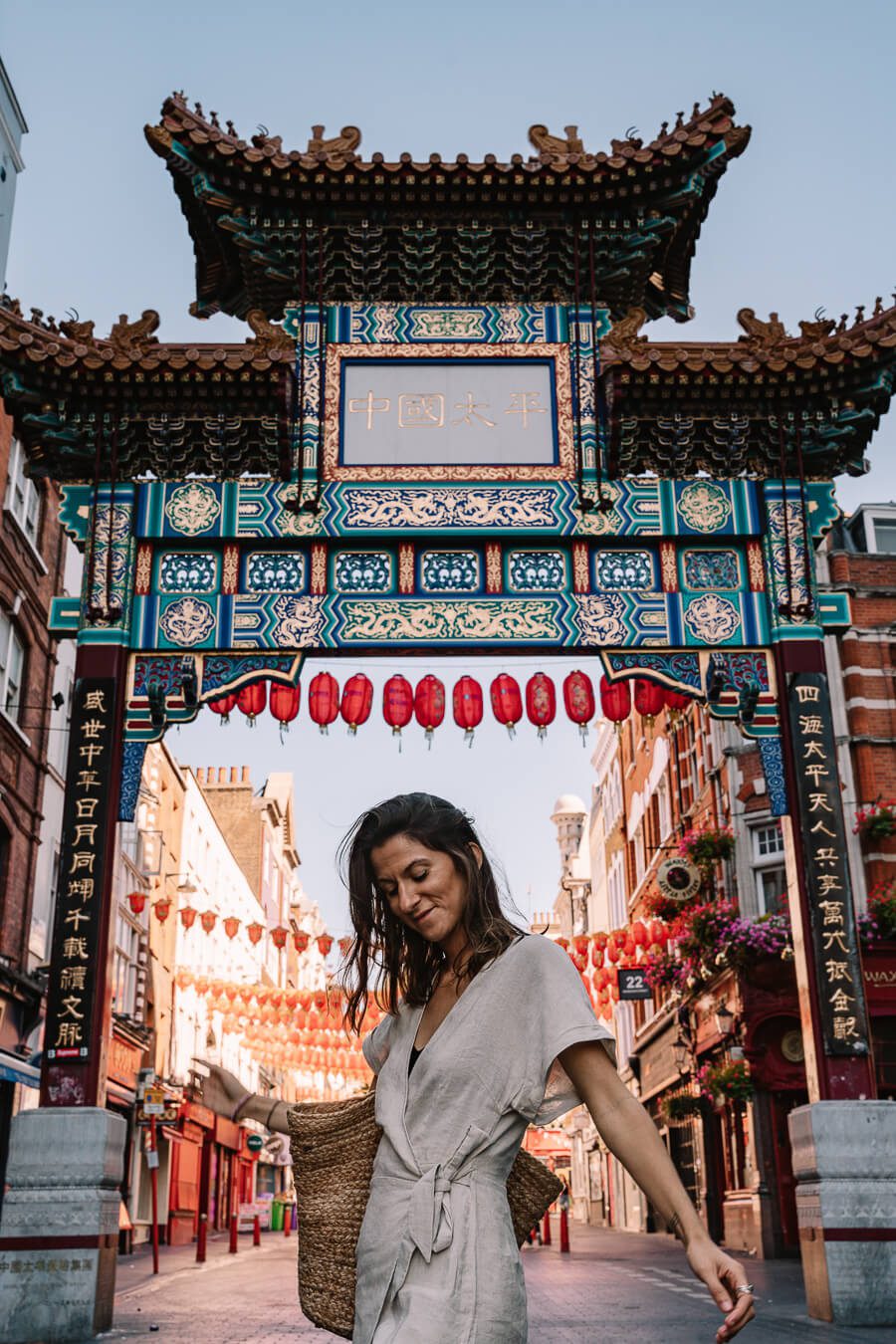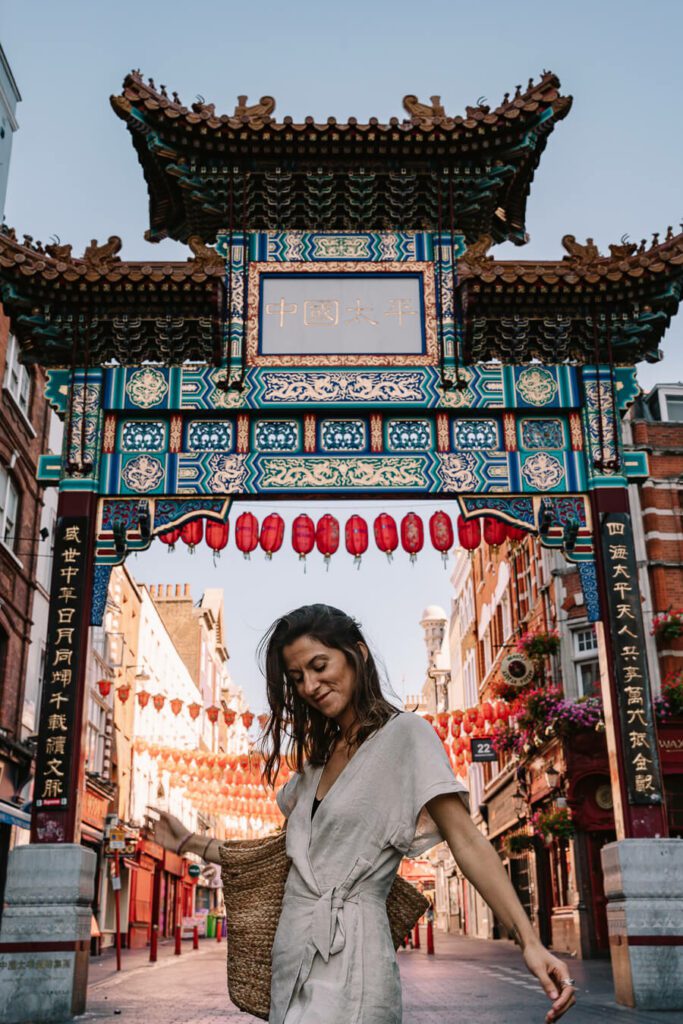 Chinatown can be visited as part of a self-guided walking tour around Central London and can easily be combined with Piccadilly Circus and Covent Garden as it's very close by.
#33 Shop at Columbia Road Flower Market
One for your East London bucketlist, Columbia Road Flower Market is one of the best markets in London. It's on every Sunday from 8 am-3 pm and it's the perfect spot to shop for flowers but it also has a wide range of independent stores and boutiques, vintage stores, cafes and more. It's a great place to spend your Sunday morning in London.
#34 Explore Greenwich
Greenwich is one of London's boroughs that's pretty epic yet sees quite little tourism compared to areas of Central London.
There are many things to do in Greenwich however which include the Cutty Sark- one of the fastest and longest surviving tea ships in the world, the UNESCO Old Royal Naval College and the Royal observatory where you can see the Prime Meridian. On a nice day, the views from Greenwich Park are pretty amazing too.
One of London's best experiences is also just walking along the river at Greenwich, a beautiful part of the city.
#35 Visit Spitalfields Market
Located very close to Liverpool Street Station, Spitalfields Market is one of the best newer markets in London. Come here to browse cool clothing, antiques and other delights in this indoor market. There are also many bars and restaurants inside where you can grab a bite and a drink while shopping.
There are also many things to do in the Spitalfields area so I highly recommend going for a walk around to see what cool stores, bars and restaurants you might be able to find.
#36 Look at Art at the Tate Modern
When it comes to art, the Tate Modern is a must see and do in London. One of the most popular things to do in London for both locals and visitors, the Tate Modern will give you a glimpse into contemporary art in London.
The building is also worth visiting. Housed in a converted power station, the Tate Modern is a large space full of art installations and a permanent collection as well as temporary exhibitions. The permanent collection is free to visit.