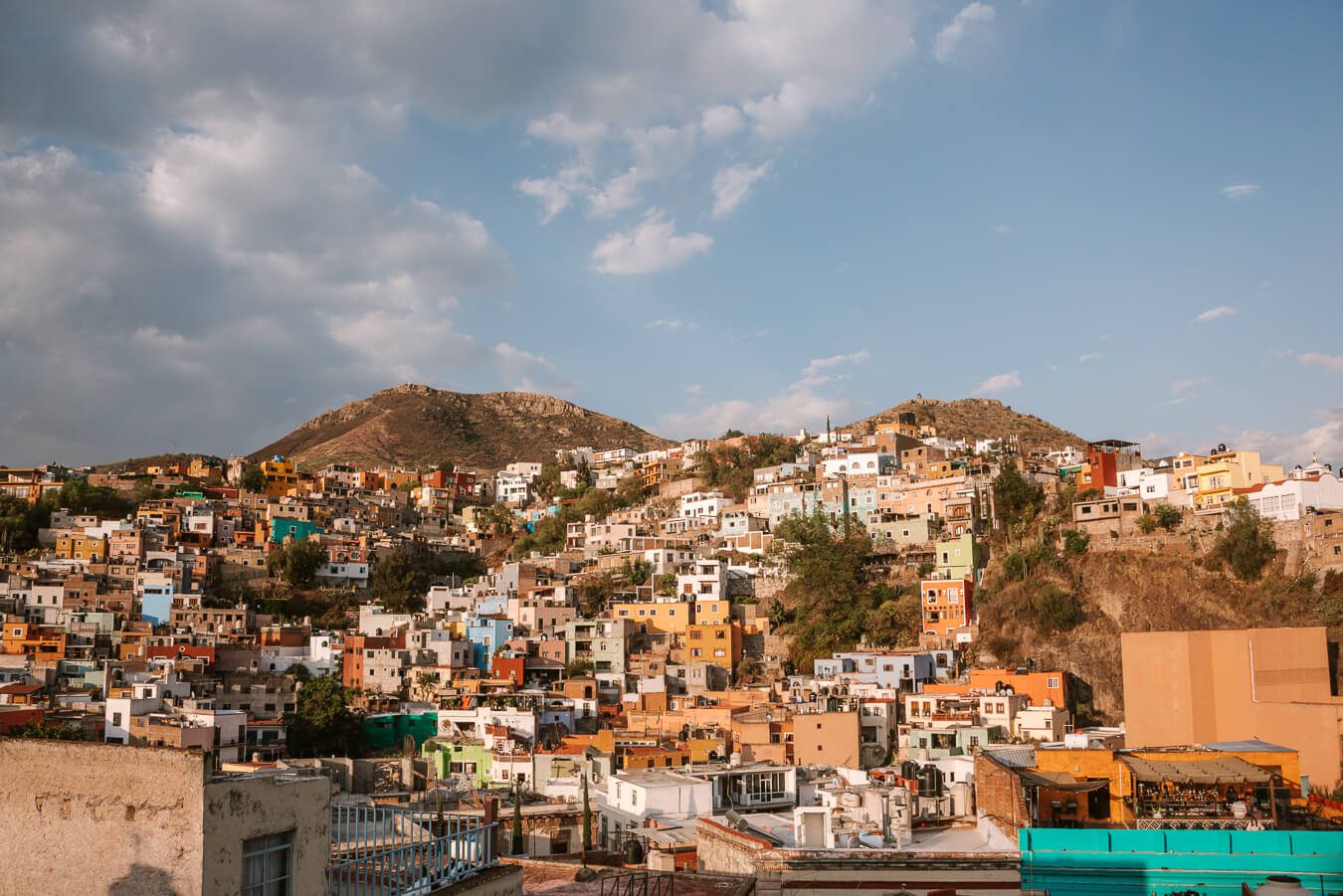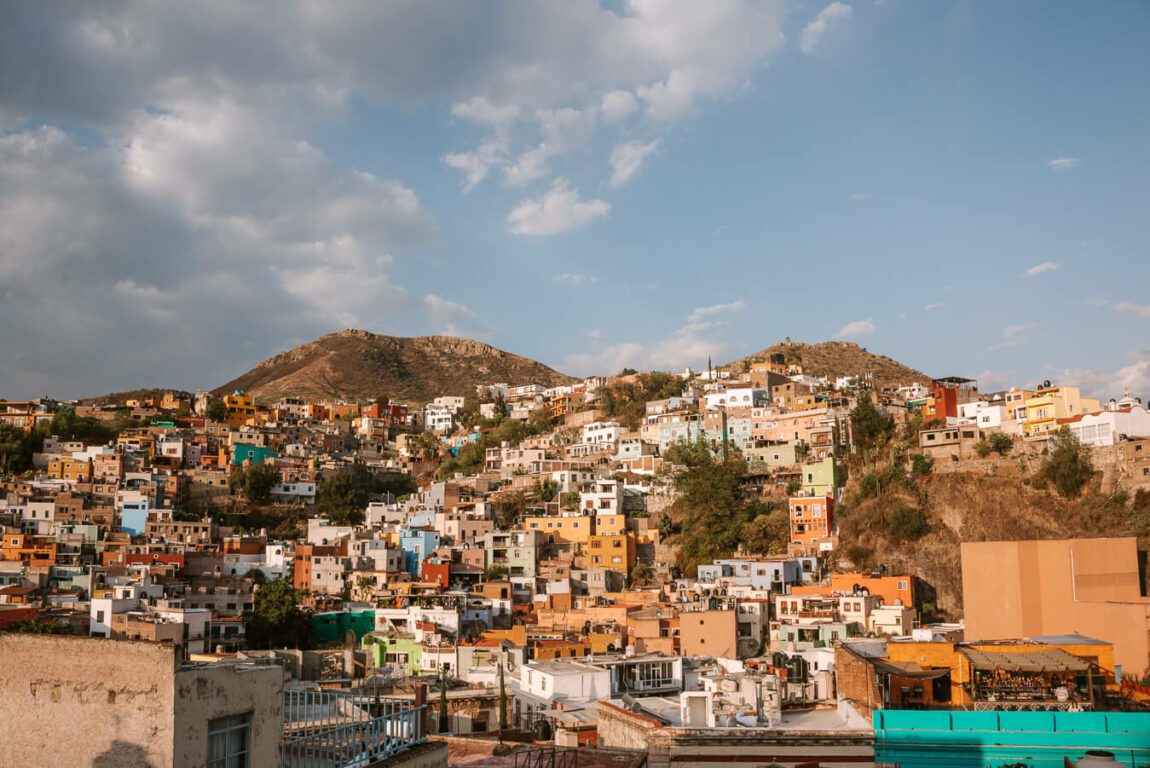 Unmissable Things to Do in Guanajuato, Mexico
(Last Updated On: July 10, 2021)
If you want to find out the best things to do in Guanajuato, Mexico, you're certainly in the right place.
The small city of Guanajuato in Mexico's state of the same name is a charming place of colourful buildings, grand churches and cute, narrow alleyways and tunnels as well as culture on every corner. Relatively unknown on the international tourist trail, you'll be surrounded by local Mexican travellers making the most out of a few days in this colourful town.
Read more: 15 Wonderful Things To Do in San Miguel de Allende Mexico
Guanajuato is primarily a university town with plenty of colourful, baroque buildings, young people, atmospheric squares, great restaurants and cafes and of course narrow alleyways and tunnels. It's a lovely place to simply stroll around at your own pace, pop your head into its colourful churches and discover everything that might await around the next corner.
Guanajuato is a great addition to any Central Mexico itinerary and you don't need more than a couple of days to enjoy it. We had a day and a half here and while we didn't manage to see absolutely everything, we didn't think we needed that much longer.
*This things to do in Guanajuato post contains affiliate links meaning I might make a small profit if you choose to book at no extra cost to you. This helps me to keep providing you with top quality content for free.
BEST TIME TO VISIT
Guanajuato has a pleasant warm climate all year round. In the winter you can expect high temperatures of 68°F/20°C and lows of 45°F/7°C at night. The winters are also the driest time with December and January being the driest months to visit with the most sunshine.
Summers in Guanajuato are warm but not too hot. The hottest month is May where temperatures hit about 83°F/28°C during the day. However, the summer months are the wettest with June and July seeing the most rain. Spring and autumn are also good times to visit.
In general, the best time to visit is in the winter. Winter can get quite busy however and if you prefer fewer crowds I'd recommend visiting in the shoulder seasons spring and autumn.
Guanajuato is a popular place for weekend getaways for Mexicans so try to avoid visiting at the weekends, especially long weekends or on holidays and festivals such as Easter or Christmas as accommodation will book up fast and prices can triple.
We visited at the end of May and we were very lucky with the weather. It was hot during the day, cool at night and the skies were generally clear.
GET IN
Guanajuato is located in Guanajuato State in Central Mexico, 4.5 hrs northwest of Mexico City.
From Mexico City, you can easily rent a car to visit the area or take a bus. Most bus services depart from Terminal Central de Autobuses del Norte.
If you're just visiting Guanajuato and maybe San Miguel de Allende, it's probably best not to rent a car as these are small, mostly walkable cities with limited parking. Streets are narrow and there is a lot of traffic so renting a car to move around the city probably isn't worth it unless you're exploring the whole state.
If you're coming in from other parts of Mexico such as Tulum for example, you'll probably want to fly. The nearest airport is Aeropuerto International de Guanajuato located between Guanajuato City and Leon. From the airport, it's a simple 30-minute taxi ride to the centre of Guanajuato.
If you're arriving in Guanajuato by bus you'll notice that the bus station isn't really close to the city centre. Upon leaving the bus station you can take a taxi to your hotel. This should cost between $60-80 pesos depending on where you're going. Uber also works but it's not as reliable as in Mexico City.
If you're travelling on a budget and you don't have much luggage you can take the bus for a more local experience. The bus costs just $7 pesos per person and is the cheapest way to get to the centre but you'll probably have to walk a bit to find your hotel.
WHERE TO STAY
There aren't too many wellness retreats or hotels with spas in Guanajuato but there are some amazing, colonial-style hotels that'll ensure a satisfying stay.
One of my personal favourite hotels in Guanajuato, Casa Florencia provides a space suitable for nothing but rest and relaxation. With large, extremely comfortable beds, cosy rooms and a large terrace for relaxing on during the day, this gorgeous hotel adds a modern touch to the traditional Guanajuato casonas of the area. It's bright, airy and sparkling clean and the staff are extremely lovely and helpful.
Check rates and availability booking.com | hotels.com
images courtesy of booking.com
If you're after a property with a pool and unbeatable rooftop views then look no further. Built inside a large, stone mansion, this property has tastefully decorated rooms in true Guanajuato style but the main draw here is the outdoor area. Equipped with a terrace with a pool and seating area it's perfect for sundowners as the view of the town from here is simply stunning. The room to splurge on? The presidential suite has panoramic views of the whole city.
Check rates and availability booking.com | hotels.com
For those that want to be in the middle of the action, this Casona is the perfect place to stay. Located less than a block away from the main cathedral and university, you're surrounded by the best atmosphere, restaurants and bars right in the city centre. The rooms are large, comfortable and great value for money. Staff are nice and ready to help you get your bearings or give recommendations.
Check rates and availability booking.com | hotels.com
image courtesy of booking.com
Despite the less-than-original name, this large mansion is the perfect place to rent for a large family or group travelling to Guanajuato. The space is simply gorgeous and everything you might expect from a traditional house in Guanajuato: thick stone walls, ornate balconies, ample courtyards and a certain warm cosiness. Consisting of 4 bedrooms, the house can sleep up to 9 people.
There is plenty of living space too with a large, pretty courtyard, big rooms and a large kitchen. There's also a barbecue making it perfect for group hangouts in the warm evenings.
Check rates and availability booking.com
WHERE TO EAT
Habibti Falafel – We found this place on Happy Cow and luckily it was right around the corner from our hotel in Guanajuato. If you've had one too many tacos during your trip to Mexico and are in the mood for something different- this is the perfect place.
Specialising in falafel plates and wraps with hummus and baba ganoush, this place does the best falafel I've ever had in Mexico- perfectly crispy on the outside and moist on the inside. Pair it with some typical Middle Eastern dips, some crunchy lettuce and ripe tomato for a truly excellent meal.
Vivo Cafe – One of the best independent cafes in Guanajuato Centro, we came here every day for our morning coffee. They use quality coffee from all over Mexico but mainly from Oaxaca and Veracruz. They also have a wide range of plant-based milk to choose from and the place is a vibe inside.
Delica Mitsu Campanero – One of the best Japanese restaurants in the city with a variety of amazing plant-based options, this Japanese place was a real treat. With amazing miso soup, edamame, vegan sushi and seaweed salads this lovely little restaurant has friendly staff and a great atmosphere and the food is really, really good. Ask for a seat outside in the little back courtyard which is really cute and romantic.
La Clave Azul – This ancient bar full of old Mexican cultural trinkets is a fascinating place to spend a few hours. Half British pub, half Mexican taberna vibe, this place is atmospheric, authentic and welcoming. It is primarily a bar, especially in the evening but the friendly staff can offer you some tapas-style bites. It's often full of locals and a few tourists and you can ask for one of their signature mezcal cocktails or just grab a beer.
Guanajuatito– A delightful, local vegetarian and vegan eatery, it feels like you're eating at home here. With a small menu of vegetarian-ised Mexican classics like tacos, pozole, enchiladas as well as a daily changing menu for around $100 pesos. The owner here is lovely and he takes such pride in the food they serve and it really is delicious. We had the tasty 'enchiladas mineras', a classic from this region as well as a few amazing vegan tacos.
THINGS TO DO IN GUANAJUATO
EXPLORE THE CITY
One of the best things to do in Guanajuato, especially soon after arriving is just to walk around the city at your own pace to get your bearings. The centre of the city is the main draw for visitors and it's compact and walkable with most sights being located here. With its cobblestone streets, narrow alleyways and underground tunnels, there is so much to explore and get lost in. It's one of the best ways to get to know the city and walking around can always lead to other spontaneous travel experiences.
STEAL A KISS AT CALLEJON BESO
Callejon Beso or 'Kiss Alley' is a narrow, brightly painted alleyway with Mexico's very own 'Romeo & Juliet' story behind it. Legend has it that in one of the houses lived a well-to-do family of which the daughter fell in love with a boy from a poor family. To be together the poor boy move into the house opposite and they would lean over the balcony at night to steal kisses. One day, the girl's father caught them in the act and in a range he shot his own daughter. The boy, trying to flee fell from the balcony to his death.
Whether you believe the story or not, visiting this place has now become a tradition in Guanajuato and it's believed that if you kiss someone here you'll get 7 years of good luck!
ADMIRE THE VIEW FROM EL PIPLA MONUMENT
Soon after arriving you'll probably see this giant monument located on top of a hill from the city centre. While, if I'm honest, there isn't anything particularly special about the monument itself, the views from here over the city are breathtaking.
The best time to visit is during golden hour, either at sunrise or sunset, where the already orange/yellow-hued city is lit up like fire in the sunlight.
How to Get to El Pipla Monument
There are two ways to get up to the top of the hill, walking and by funicular.
If you're keen on getting your steps in for the day then I highly recommend walking up and taking the funicular down (that's what we did). If you want to save your legs then you can take the funicular up and walk back down too.
The easiest way to walk up is to start at the San Francisco Church/Don Quijote Museum and follow the path upwards towards the viewpoint. We found that the easiest way to navigate these narrow streets is to put on Google Maps directions as soon as you get to San Francisco church and it will guide you all the way up. It's quite easy to take a wrong turn so be careful!
The funicular is located right behind Teatro Juarez. On arrival, you can buy a ticket- either a single or return. Tickets cost $30 pesos per person for a one-way ticket.
If you are going up for sunset then take note that it can get pretty busy as the funiculars are quite small and they do take their time. Make sure to leave enough time to get to the top in case you do have to queue for a while.
From the top of the viewpoint, you can see the entire town and it looks even brighter and even more colourful than from below. I highly recommend coming up here early on in your trip not only to get your bearings but also to get ideas for places to visit that you like the look of from above.
VISIT THE MUMMY MUSEUM
One of the most extraordinary things to see in Guanajuato are its mummies. You may have thought that mummies were exclusive to the Egyptians but many Central and South American cultures used embalming as a way to preserve bodies.
The Guanajuato mummies are thought to have originated from the 1800s particularly from 1833 during a huge cholera outbreak in the region. Due to the high demand for graves, a local tax was put in place for 'perpetual' burial. Unfortunately, not everyone could afford this tax and many bodies were disinterred or never interred and instead placed in a nearby building where they were partly embalmed. Guanajuato's naturally, dry and moisture-free environment meant that the bodies were perfectly mummified and incredibly well-preserved.
You definitely need a somewhat strong stomach to make your way through this small museum where you can still see the skin on the bodies, perfect teeth and even the deceased's hair. There are also mummified children and even a foetus. Tickets cost $90 pesos.
GO ON A CALLEJONEADA
A callejoneada is a typical, traditional, nightly attraction/tour from Guanajuato. They essentially entail a walk through Guanajuato's alleyways at nighttime, accompanied by local actors and musicians in period costumes, singing and telling stories of the city.
It's a fun way to get to know Guanajuato's culture, history and most significant places. These tours are part cultural tour, part performance and concert they are a great way to get to know the town and its culture.
It is worth noting that the tours happen only in Spanish, so if you don't speak or understand Spanish you might miss out on a bit of the comedy and history.
To organise one all you have to do is approach the many guys around the city in period costume and ask for the details. More likely you will be approached by them anyway.
To organise one of the best daytime walking tours in Guanajuato click here.
HAVE A DRINK IN THE PLAZAS
Guanajuato is full of incredible little squares or plazas usually centred around a fountain. Here you'll find many traditional, stone buildings, shaded areas with benches and a few trees. There are often many restaurants and bars where you can grab and drink and enjoy the local atmosphere.
Occasionally you also get local performers or singers in these squares too, further adding to the atmosphere. Our favourite square to have an afternoon or evening drink is Plaza San Fernando where there are a number of bars with tables outside to enjoy the warm evening in Guanajuato.
VISIT THE DIEGO RIVERA MUSEUM
Husband to Mexico's most famous artist Frida Kahlo, and a brilliant artist in his own right, Diego Rivera was actually born in Guanajuato and you can visit this childhood home which has now been turned into a museum.
Tour the downstairs quarters which was where he grew up with his family before they moved to Mexico City and then move to the galleries upstairs where you can see some of his work as well as work by many other contemporary Mexican artists. There are often temporary exhibitions in this space and it's a good opportunity to learn more about Mexican art.
SHOP AT MERCADO HIDALGO
For learning more about the locals and their food culture, make sure not to miss Mercado Hidalgo. This large indoor market is a great place to eat, buy local produce and foodstuffs, trinkets and souvenirs as well as anything else you might need.
I highly recommend walking up to the second floor first where you can get a panoramic view of the entire market- great for seeing what's available and people watching from a different vantage point. If you're looking for local, non-plant-based food you can find it here and you can also stock up on local, fresh fruit.
There are a few fruit vendors selling a wide range of amazing fruit from the region including mango, lychees and apricots. It's the perfect excuse to fill your body with vitamins while travelling.
POP YOUR HEAD INTO THE CATHEDRALS
Guanajuato is full of gorgeous cathedrals and churches which are lovely from the outside but many of them are also worth popping your head into. Firstly, there's the main basilica of Guanajuato in the main square that's very ornate inside and the Templo de la Compania de Jesus nearby that's also worth a look.
Right next to the Juarez Theatre there's the Iglesia de San Diego and further south the Temple of San Francisco- a maroon painted church that's worth peeking into. Many of these churches have intricate paintings, sculptures and many gold artefacts inside.
VISIT THE THEATRE
With Guanajuato being a university town, there's always a show, play, concert or performance being put on by the students and they are often inexpensive and worth watching for a couple of hours.
One of the best places to start is at Teatro Juarez where you can go in and enquire about what's on when you're visiting. It's good to know that performances are most likely going to be in Spanish so if you don't know the language, opt for a concert instead of a play.
CHECK OUT GUANAJUATO UNIVERSITY
Guanajuato university is one of the most gorgeous in Mexico with its white stone facade and grand staircase leading up to the entrance. It's a great photo spot and place to sit down for a while with ice cream and people watch. Make sure to climb all the way to the top for great views over the immediate city. You'll find the main, central building of the university in the next street over from the main Basilica in the centre of the city.
CHECK OUT THE TUNNELS
City planning in Guanajuato is some of the most unique in the world and the city is a mad mixture of crisscrossing roads and tunnels. They make following Google Maps or Waze a little confusing.
The tunnels were originally built to divert excess water from the Guanajuato River and to stop the city from flooding during its mining days. Since then, the tunnels have been used as a way to divert traffic through the city. You'll notice that Guanajuato's streets are very small and narrow and there just isn't enough space for modern-day traffic. You'll no doubt drive through the tunnels when coming into or when leaving the city but it's also worth exploring them a little on your own.
In the centre of the city, you'll see a few bridges from which you can descend down into the tunnels.
VISIT THE SPRAWLING HACIENDA SAN GABRIEL DE BARRERA
Visiting one of the areas most incredible historical properties should definitely be high on your list of things to do in Guanajuato and this 17th Century hacienda is something you don't want to miss.
Located only a few kilometres outside Guanajuato, this sprawling property was built in the 1600s from the wealth of silver mining in the area at this time. Here you'll be able to tour this lavish vine-covered colonial home, with its period furniture still intact and on display.
Don't miss this hacienda's vast gardens. The gardens here seem to go on forever and the lush vegetation and tall palms make the perfect place to wander around and get lost in for a few hours.
GO FOR A ROW AT PRESA DE LA OLLA
On a nice day, it's worth heading out of the city centre to this dam (presa) where you can rent rowboats and relax in the park around it. Rentals cost $40 pesos per boat. You can then relax at the many different local eateries around the lake and park with a snack or a cold beer or drink rewarding your paddling efforts.
---
Are you planning a trip to Guanajuato Mexico? What things to do in Guanajuato are on the top of your list? Let me know your questions and comments below.
Planning a trip right now? These are just some of my favourite websites I use to book everything from hotels to rental cars!
Rentalcars.com for quick and easy car rentals worldwide
Booking.com for great deals on hotels
Agoda and hotels.com also for great deals on hotels
Get Your Guide and Viator for tours and adventures around the world
---
Related posts you might like: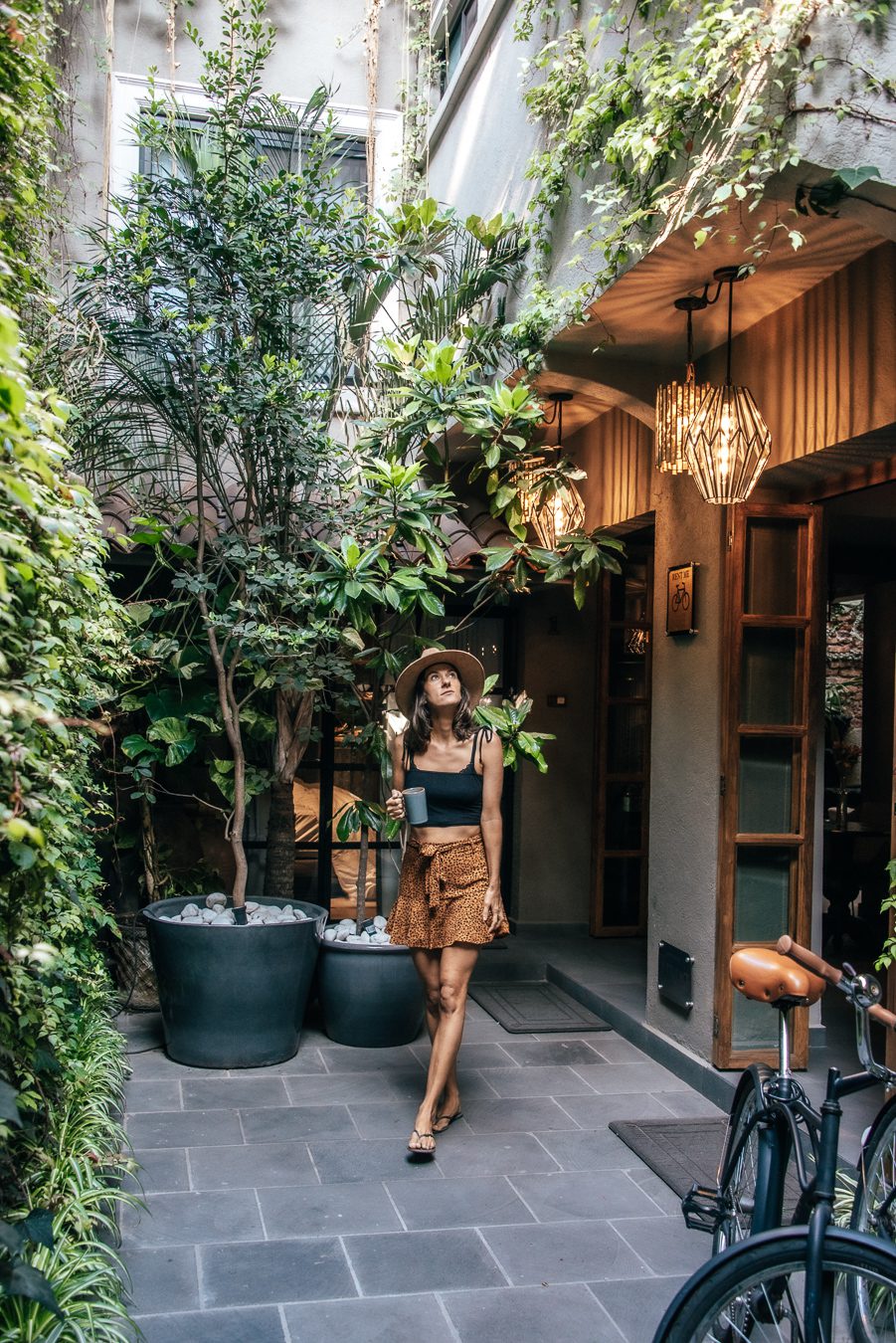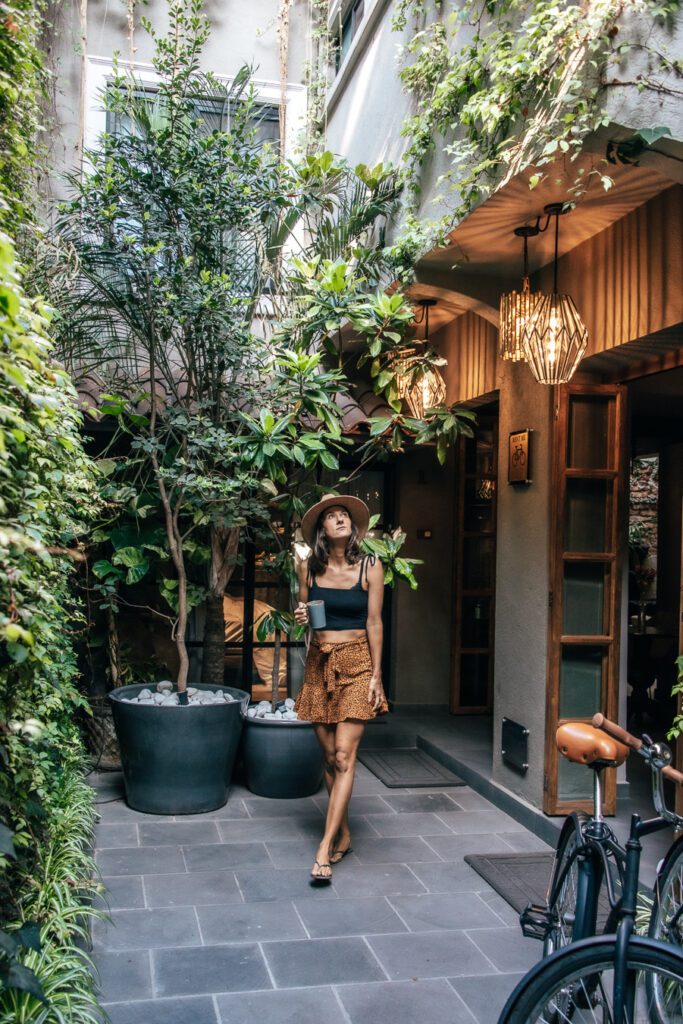 Where to Stay in Mexico City: The Best Areas & Hotels
Discover the best areas and hotels to stay in for the perfect stay in Mexico City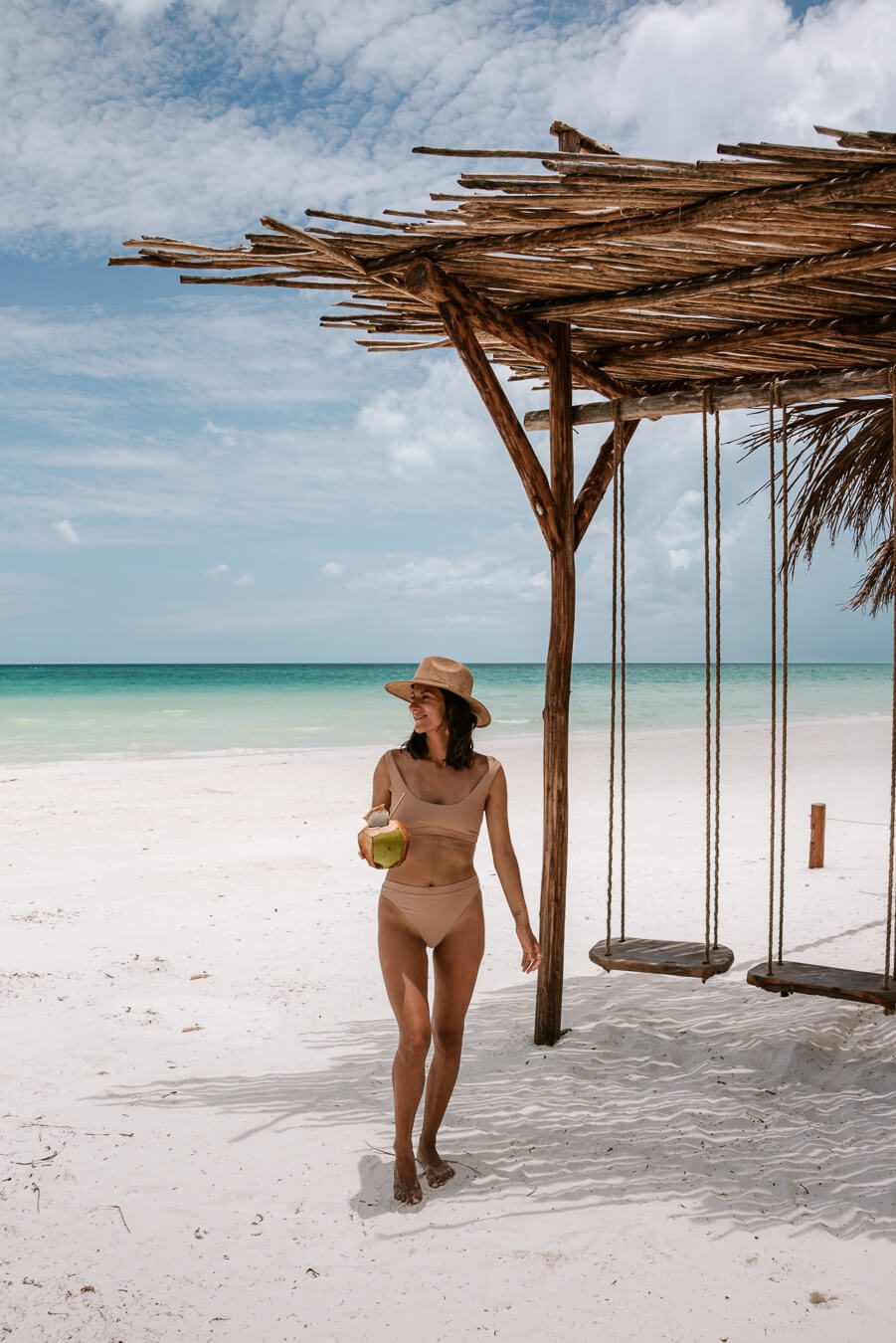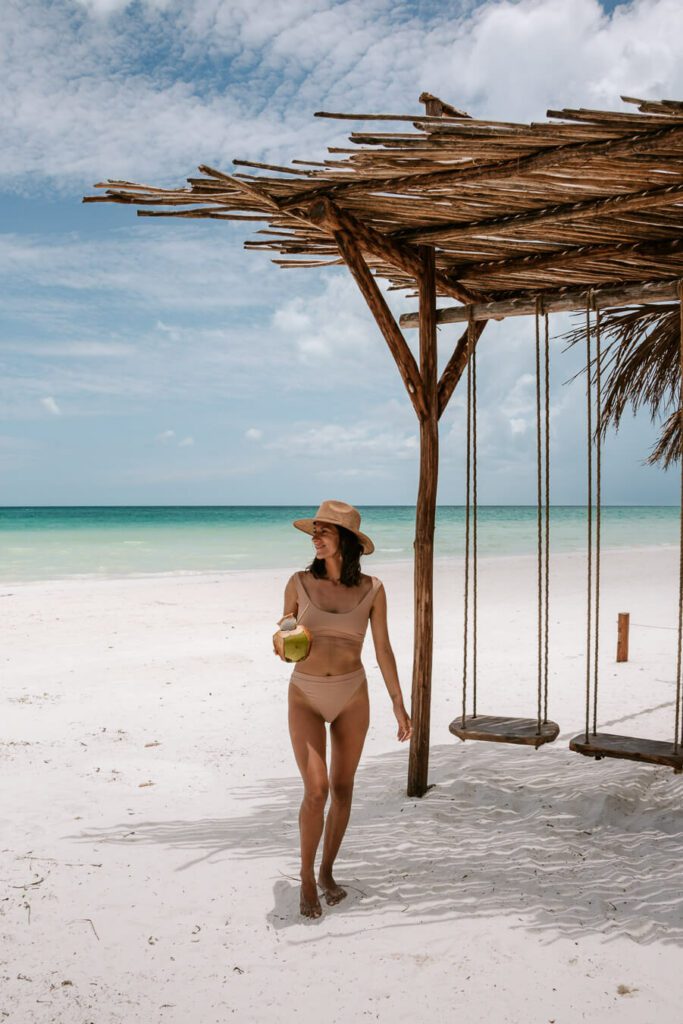 The Best Things to Do in Holbox Island Mexico
Your guide to visiting Holbox Island. Find the best things to do and plan your perfect itinerary.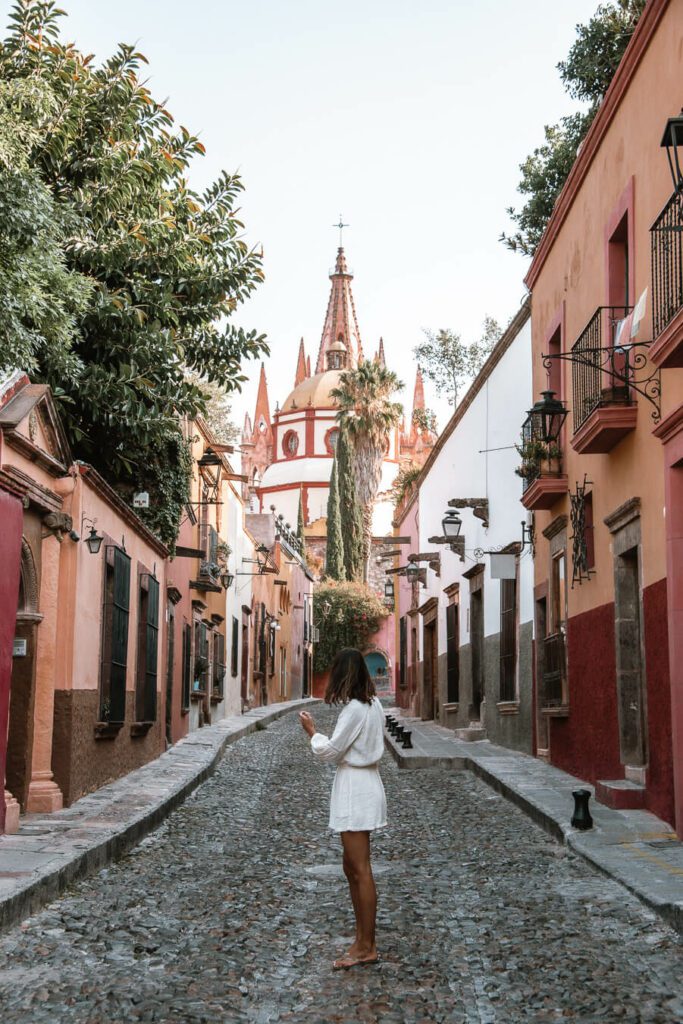 15 Wonderful Things To Do in San Miguel de Allende Mexico
Check out the best things to do in San Miguel de Allende- Mexico's cutest magical town.
FOUND THIS POST HELPFUL? PIN IT AND SHARE FOR LATER